As a library administrator, it is possible to add, modify or remove an AODocs property from a document class directly from Google Drive.
While in your library in Google Drive, click on the "AODocs - Settings" button (1), then click on the library type name "Team Folder" (2).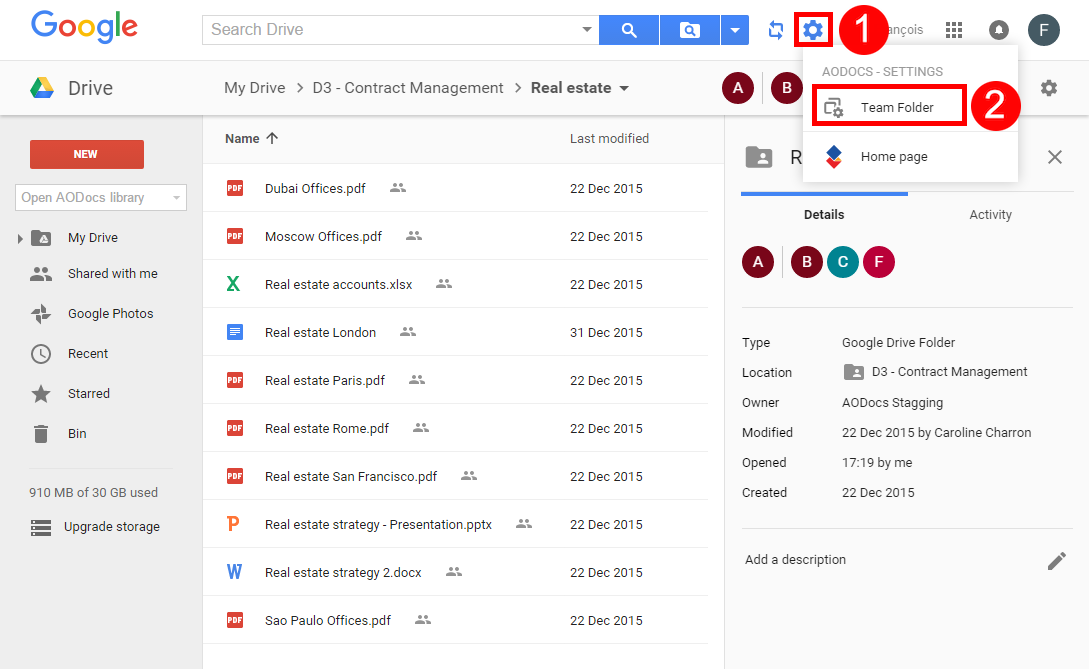 Accessing the library settings

Once the setting pops up, click on "Properties" (3) to edit the properties of the document class.
From the property tab, you can remove an existing field (9) or add a new one (10).
When you are creating a new field, you can:
edit the field name (6);

click on "Multiple Values" to allow users to set more than one value for the field (7);

click on "Mandatory field" to make it mandatory for editors to enter a non-empty value in the field (7);

click on "Hidden" to hide the field and its value when a user accesses the document (7);

select the data type of the field (8).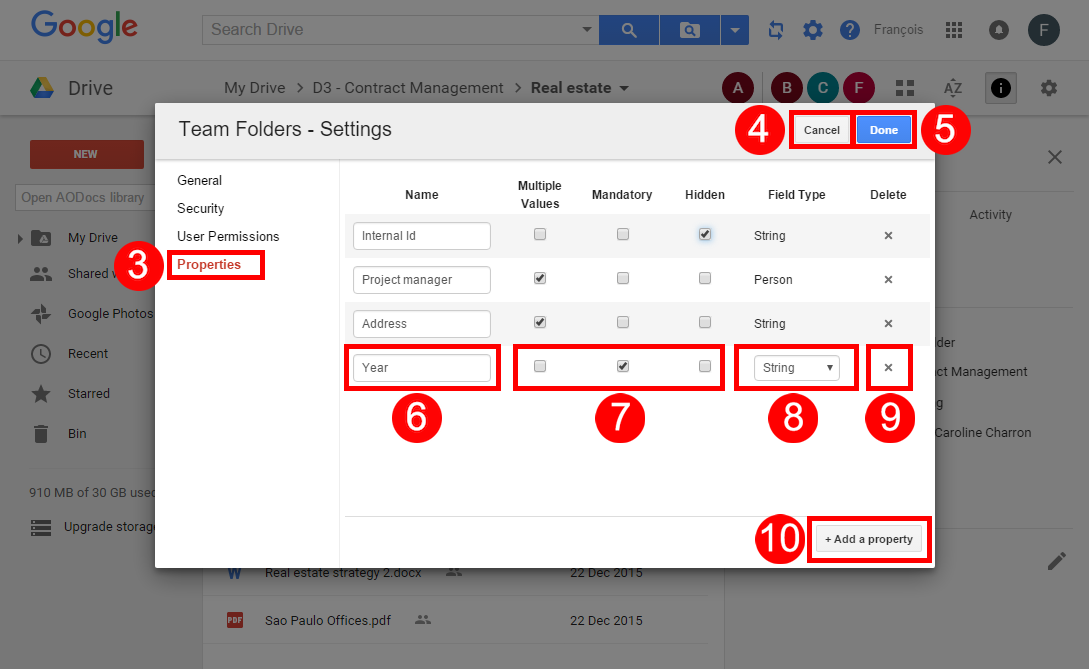 Managing document class properties
These fields are then editable by users with "can edit" permissions on the document.
Learn more here: Display and edit properties from Google Drive
Note: The field type can only be changed on new fields. When updating a field which already exists, you can only change the field name or the checkboxes (7)
Once you have made your modifications, you can cancel them (4) or save them (5).