If your library administrator has configured a workflow in your Team or Secured Folder, you can perform workflow actions using the AODocs Smartbar from Google Drive.
1. Open a Team Folder or Secured Folder library in Google Drive.
The workflow button is displayed if you have workflow actions to perform. A red box on the workflow button indicates how many documents are waiting for your validation.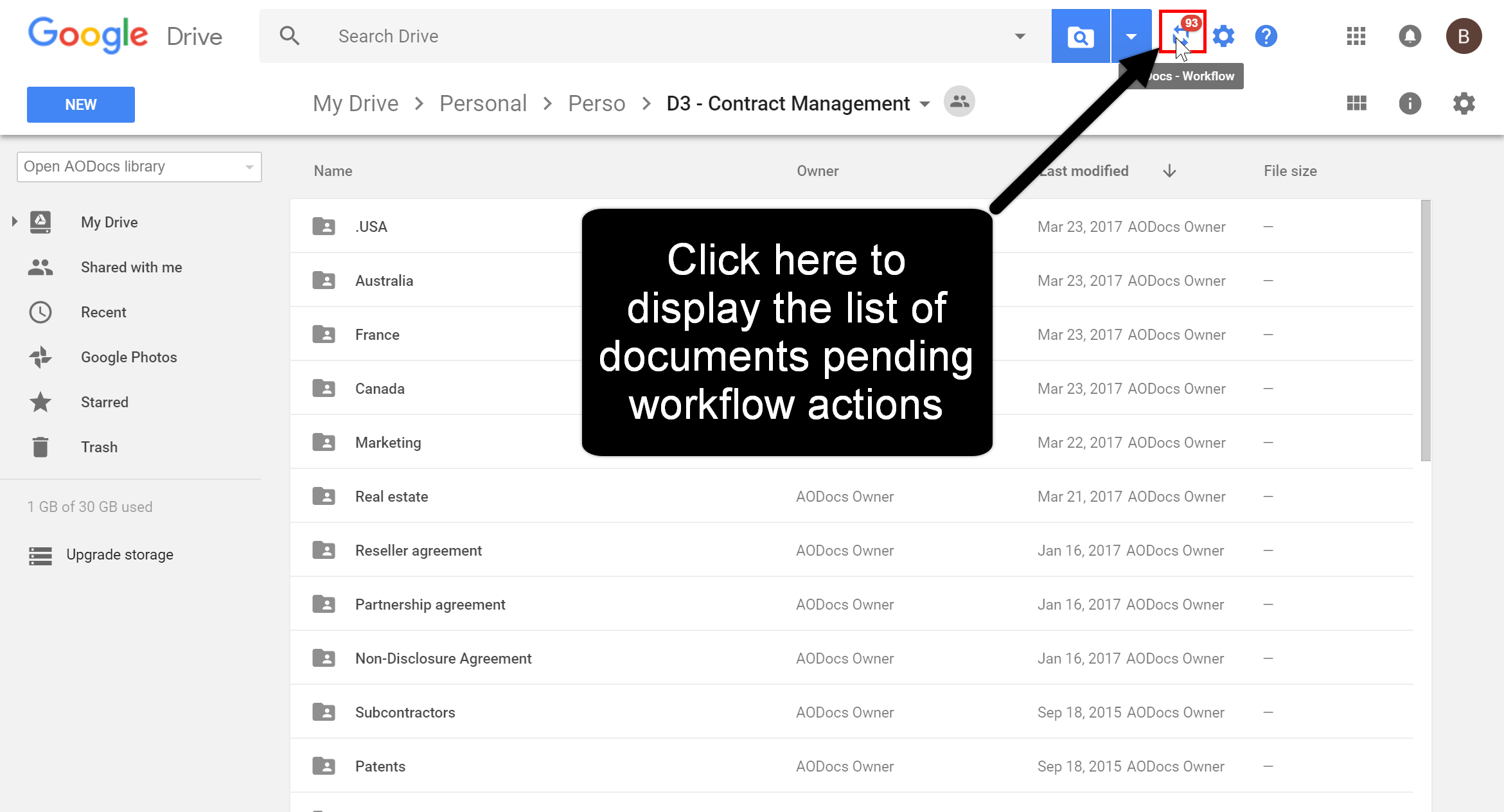 2. Press the workflow button. 
A pop-up displays the list of all documents in the library for which you can execute a workflow action. These document are sorted by workflow state. By pressing All, you can display all the documents you can validate or focus on documents in a specific state.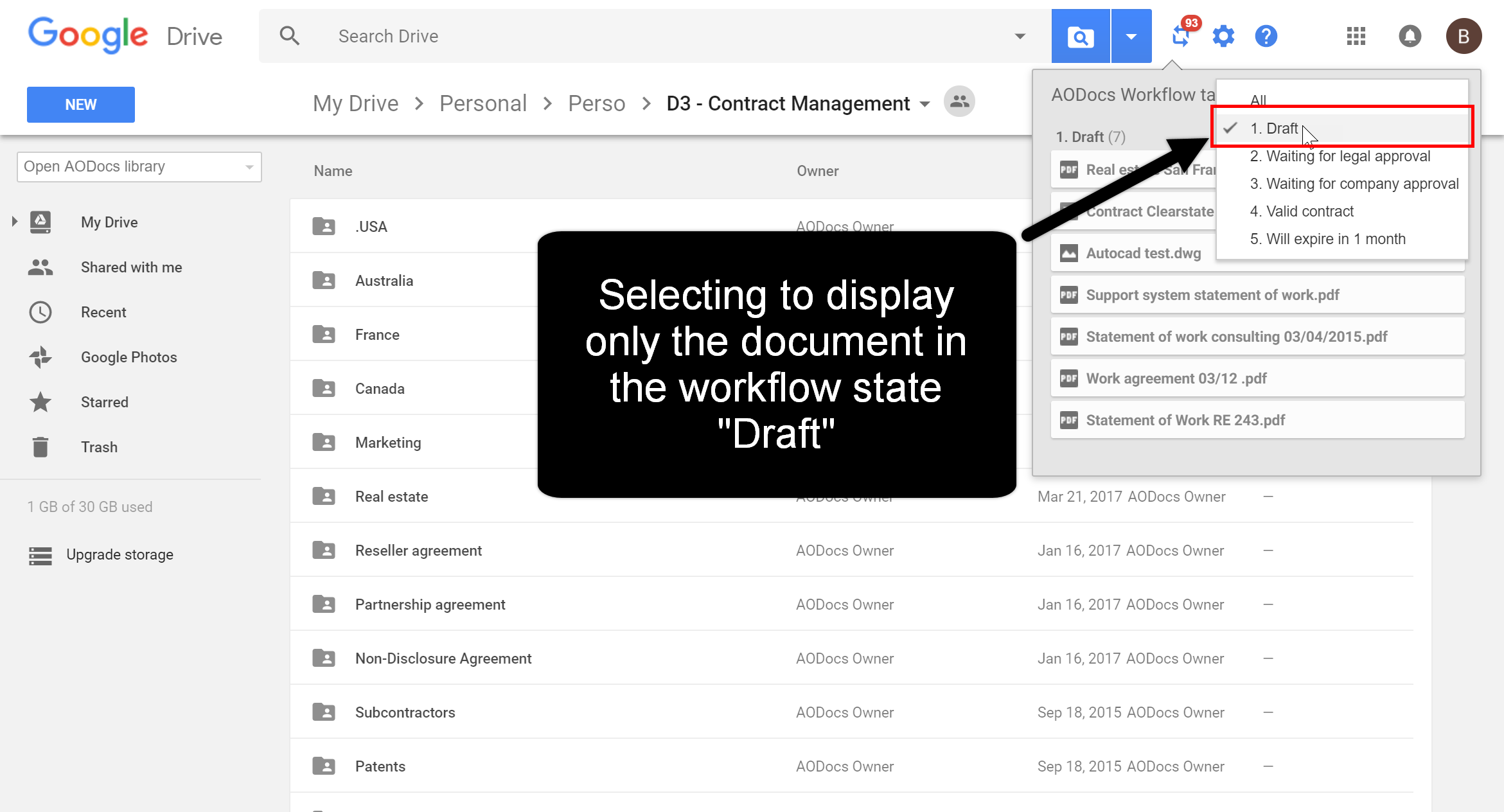 3. Select the title of a document to display the document information card.
From the document information card, you can:
open the document by selecting its title

check the current state of the document

perform workflow actions — t

he comments added during a workflow transition are also displayed. 

read the document properties

edit the document properties, if you are authorized.
Learn more: Display and edit file properties from Google Drive.
To go back to the list of document to validate, press Documents or use the up and down arrows to move to the previous or next document in the list.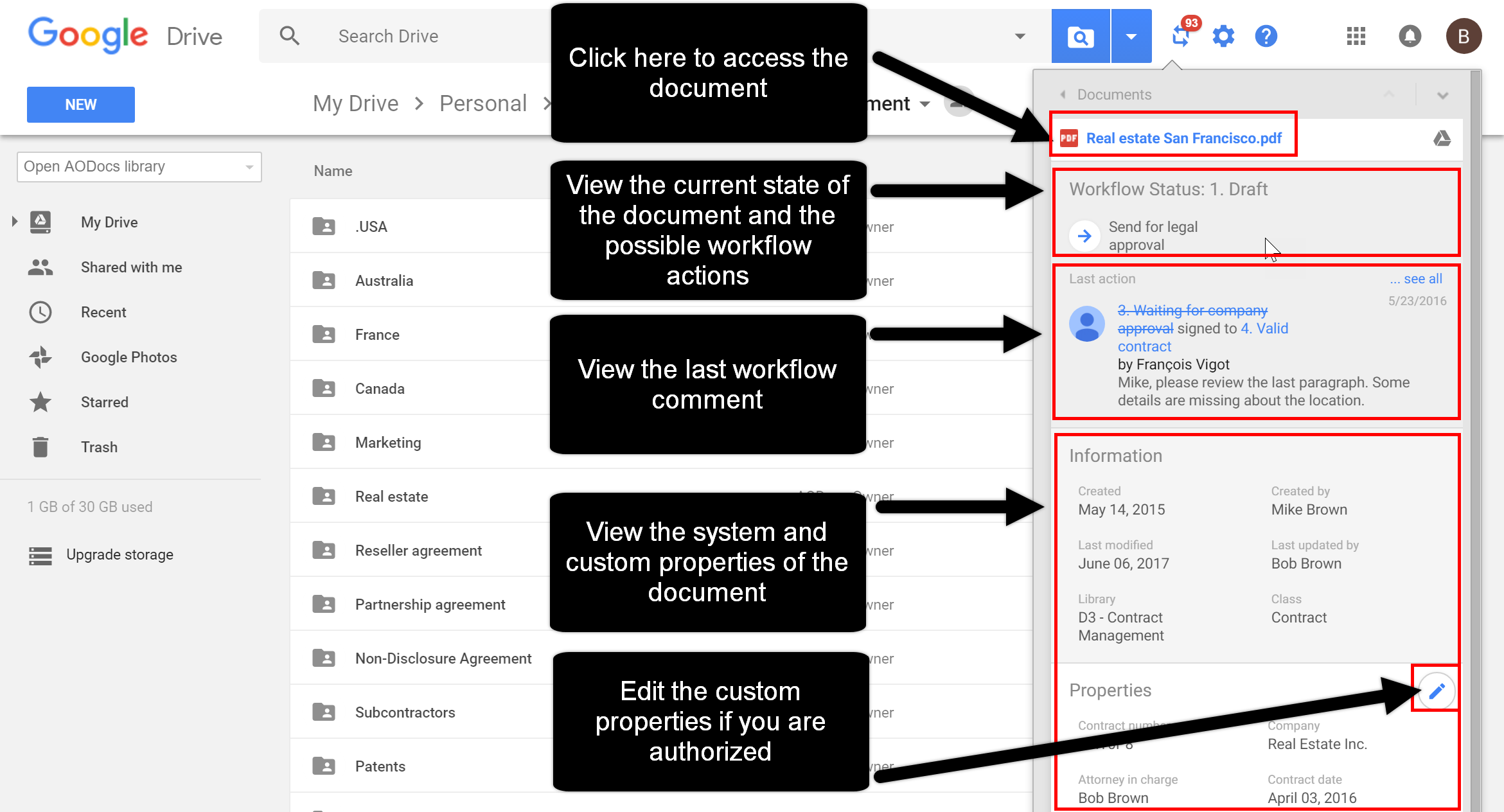 4. When performing a workflow action, you are prompted for a comment before submitting the workflow action.
To cancel the action, press the back button to go back to the document information card.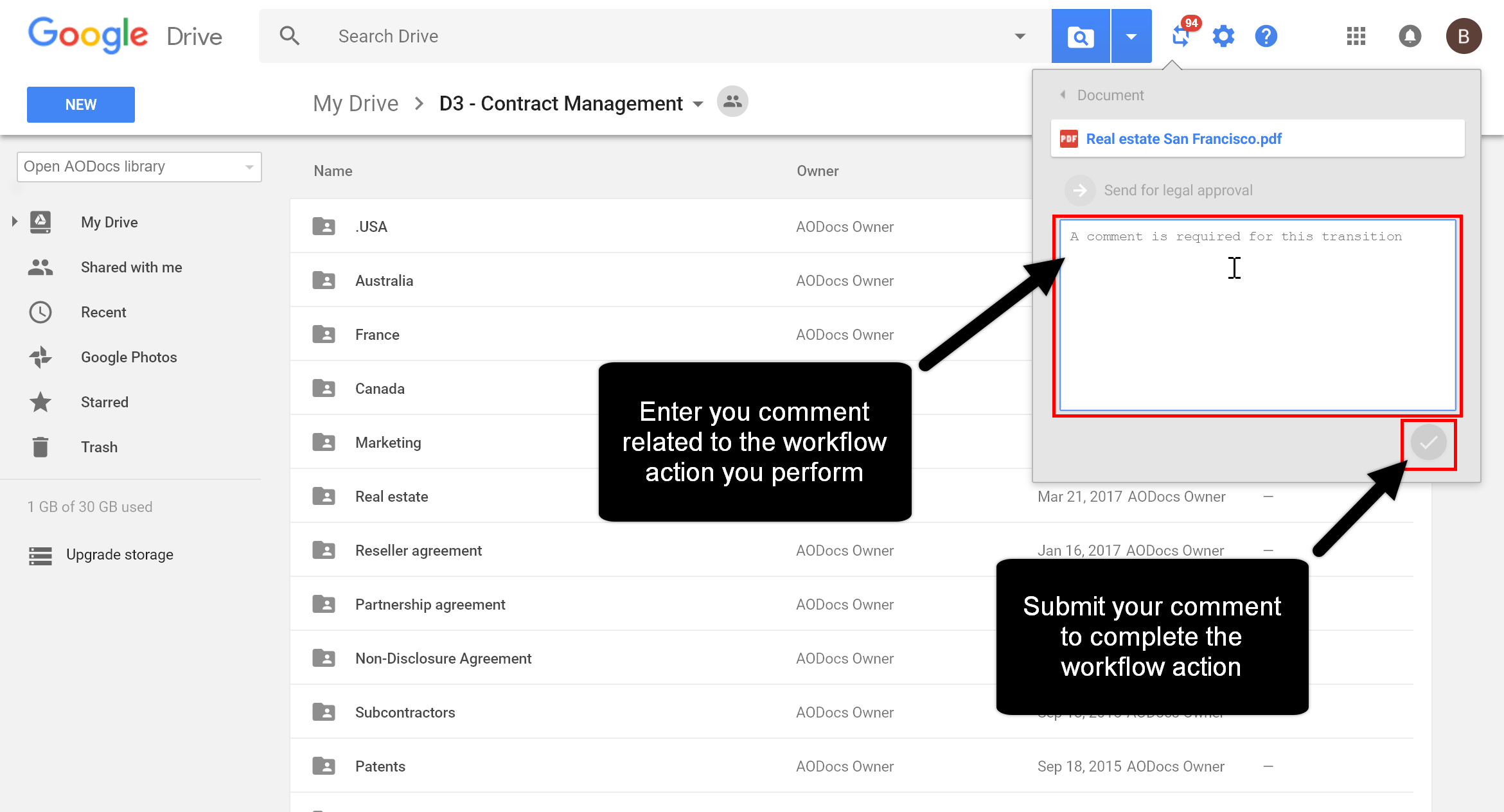 Note: Library administrators can force you to enter a comment before submitting the workflow action. If a comment is required, you will not be able to complete the workflow action without one, the submit button will stay greyed out.