With the AODocs Smartbar, it is possible to change the workflow status directly from the Google Drive interface.
First, open your Team Folder or Secured Folder in Google Drive. You will see the "AODocs Workflow tasks" button next to the search bar, which displays the number of workflow pending actions (1).                                         
Note: The button appears only if there is a workflow configured for this library.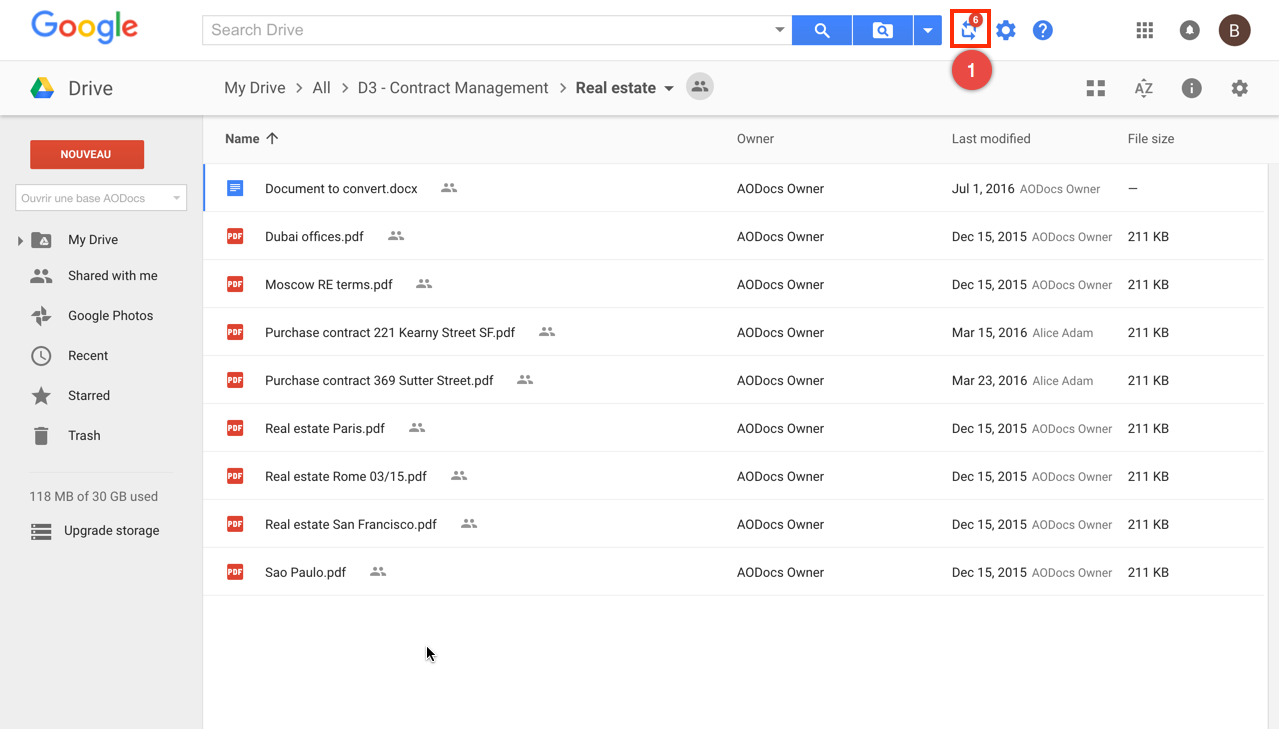 Accessing the "AODocs Workflow tasks" from a secured folder 
As a Smartbar user, you can see a count in a red box associated with the workflow icon letting you know how many documents waiting for an action from you.    

When clicking the button, a pop-up (2) will appear displaying the list of all documents in the library for which the current user can execute a workflow action. These document are sorted by workflow state. By clicking on (3), you can display all the documents you can validate or focus on documents in a specific state.

Click on the title of a document (4) to display the document's information card, showing the document's properties, current workflow status and available workflow actions.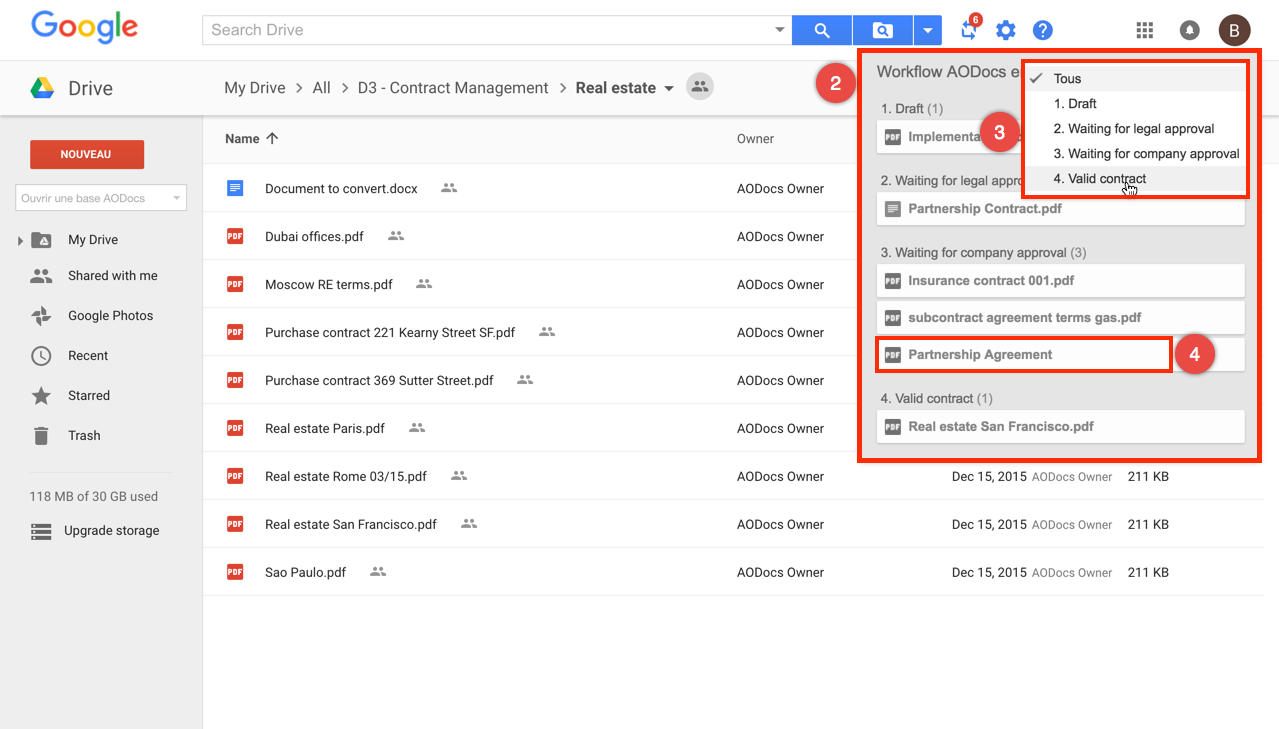 Accessing the workflow status of a document
The document's information card allows you to:
Open the document by clicking on its title (7)

Check the current state of the document (8)

Perform workflow actions (9)
The comments added during a workflow transition are also displayed. 

Edit the document properties (10), if you are authorised.

Read the document properties (11)
You can go back to the list by clicking on "Documents" (5) or move to the previous or next document in the list by using the up and down arrows (6).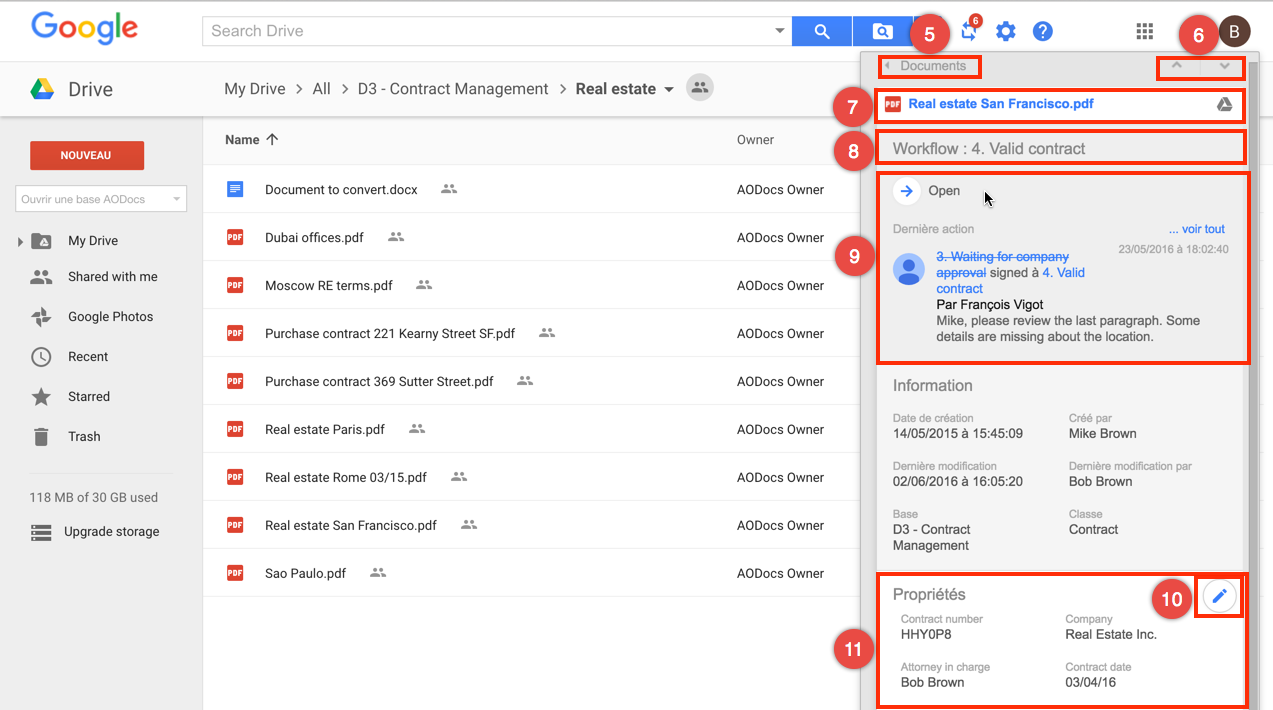 Reading the information available for the document
Note: The displayed pop-up is similar to the Document information pop-up.
Learn more here: Display and edit file properties from Google Drive
When you click on one of the workflow action, you will be prompted for an optional comment (12) and then you will be able to submit the workflow action (13). To cancel the action, click on the back button (14) to go back to the document information card.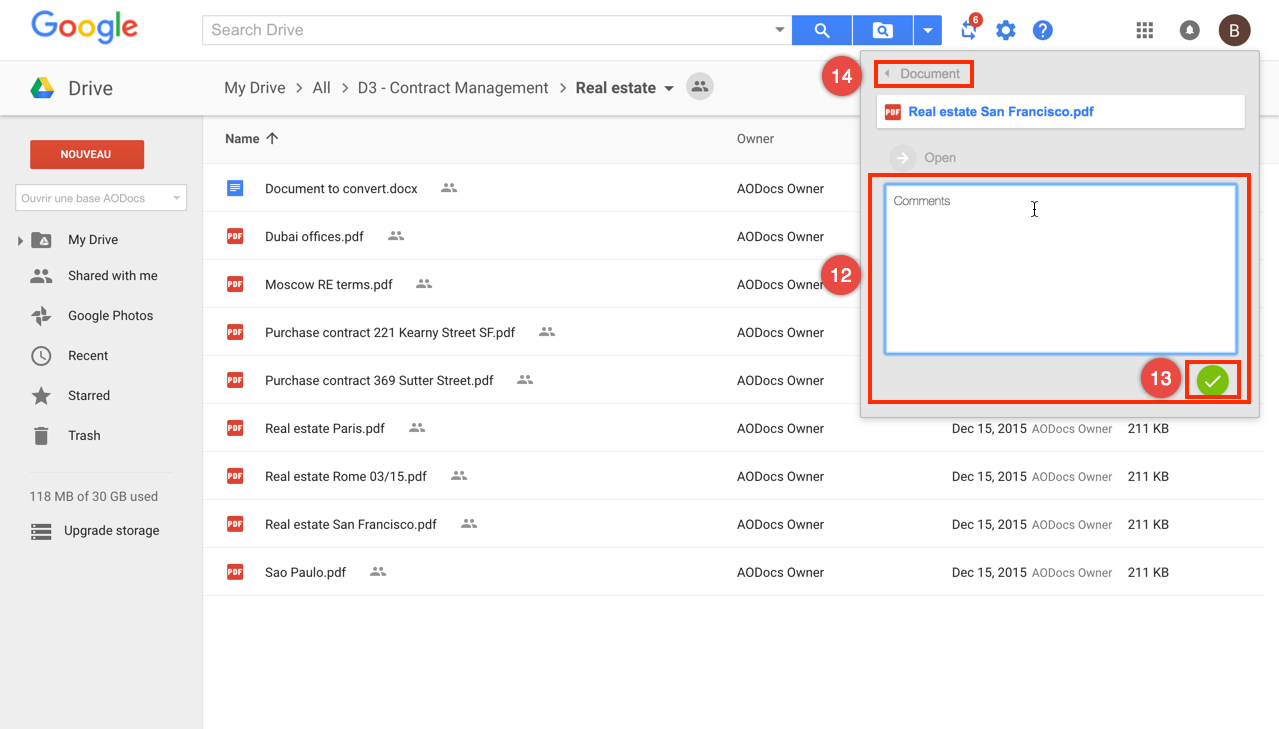 Validating a workflow action