With the AODocs Smartbar installed, you can display and edit the properties of your AODocs documents directly from Google Drive.

1. Hover over an AODocs document in Google Drive and press the Show / Edit the properties & workflow button.
Notes:
– This button only appears if your library administrator has defined one or more custom properties or a workflow for your document class.
– This button doesn't appear for documents in the list of results after running a search in all your Google Drive files. However, it is shown after using the AODocs search in folder feature.
Learn more: Search for files in your Team Folders and Secured Folders

Alternatively, you can:
open your file in the Google Docs, Sheets or Slides editor and press the Show / Edit the properties & workflow button

Note: When you have a pending workflow action to perform on the document, a red dot appears on the Show / Edit the properties & workflow button.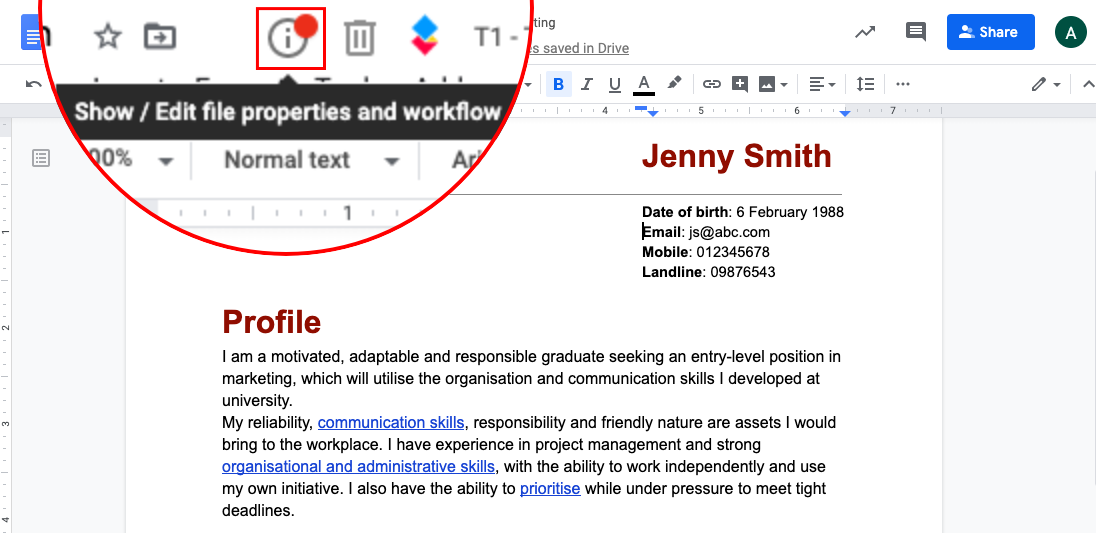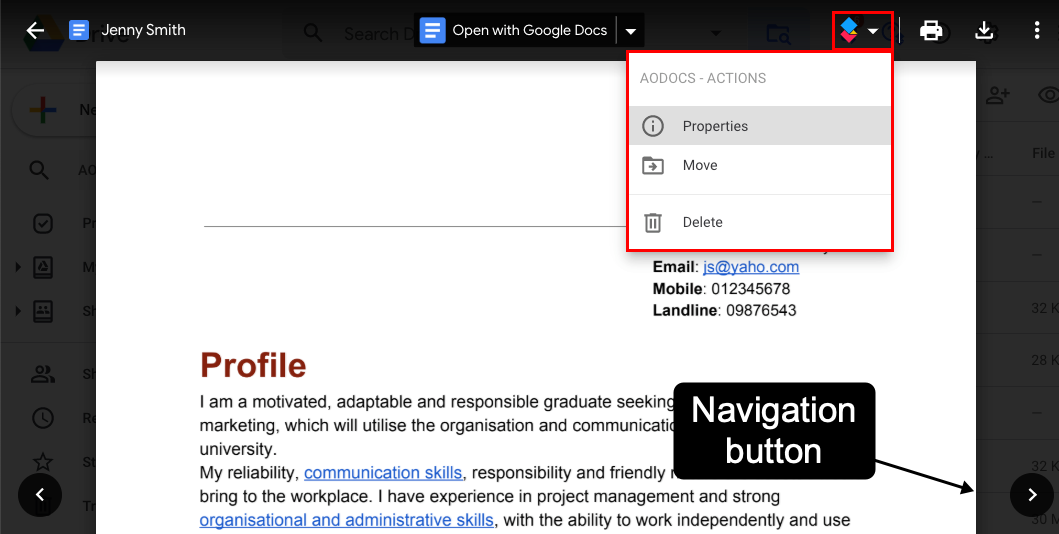 Note: If you use the navigation buttons in the Google Drive file preview, the Smartbar menu is no longer accessible.
2. The Document information pop-up opens and includes:
the document title with a button to open the file in its corresponding Goggle Docs editor
the Workflow Status section (if a workflow is associated with the document), displaying the document's workflow status, the available workflow actions and any comments added during the last action
Learn more: Perform workflow actions from Google Drive
the Information section, displaying the document's system properties
the Properties section, displaying the custom properties defined in the document's class (if any)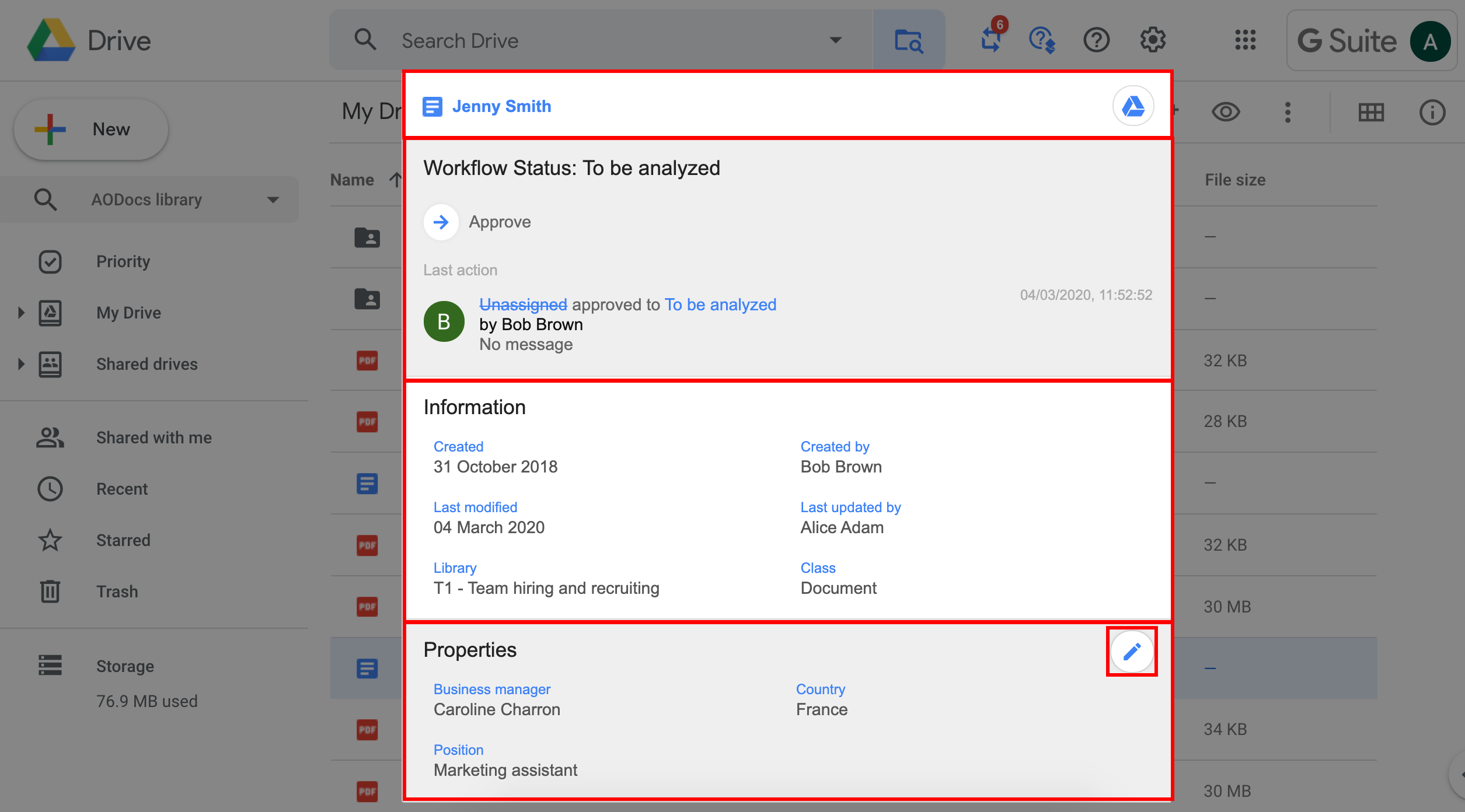 3. If you have edit permissions on the document, press the Edit button to open a pop-up where you can edit the document properties.
Learn more: Configure custom properties from Google Drive
4. Scroll down to the Properties section and edit the required properties.
5. Press the Save button.