With the AODocs Smartbar, you can create an AODocs Team Folder from an already existing folder that you own in Google Drive.
You can also create an empty AODocs Team Folder and move the Google Drive folder in it.
Learn more here: Create a new Team Folder from Google
Note: The permissions to create new libraries in AODocs (including Team Folder) are managed by AODocs super administrators.
Select a folder that you own in Google Drive and click on "Import in AOdocs".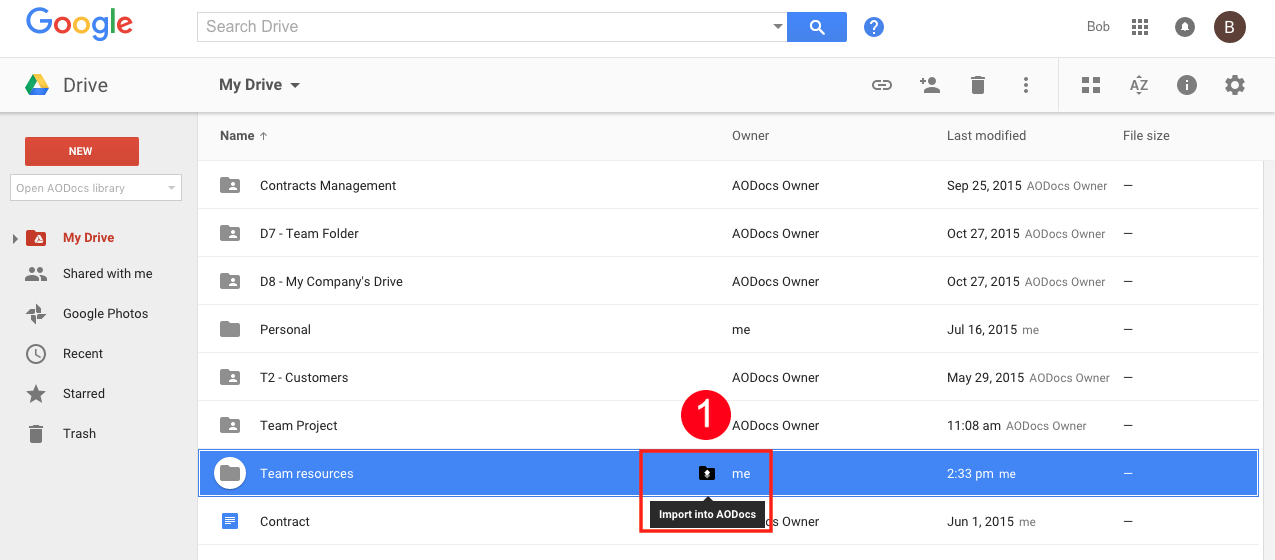 Choosing a folder in your My Drive
Note: AODocs super administrators can also create a Team Folder from any folder they have access to if the owner is from the same G Suite domain.
Then, select "Create a library from this folder" (2).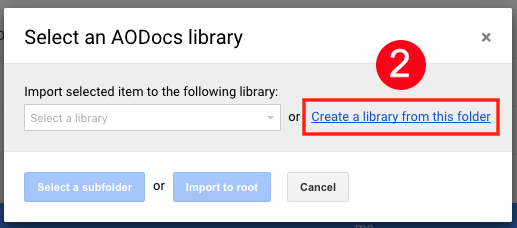 Creating a library from this folder
In the pop-up you must enter the name of the new Team Folder (3), it will become the name of the root folder. It will rename the selected folder.
Note: The Team Folder name must be unique on your domain.
Then you must select the storage account if more than one are available (4). It is the Google Drive account that will become the owner of your Team Folder's files.
Learn more here: Understand the storage account
Then, to create the Team Folder click on "Create" (5).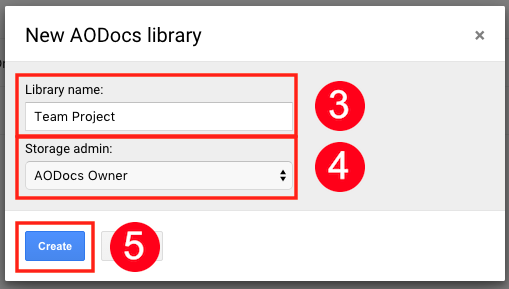 Create a new Team Folder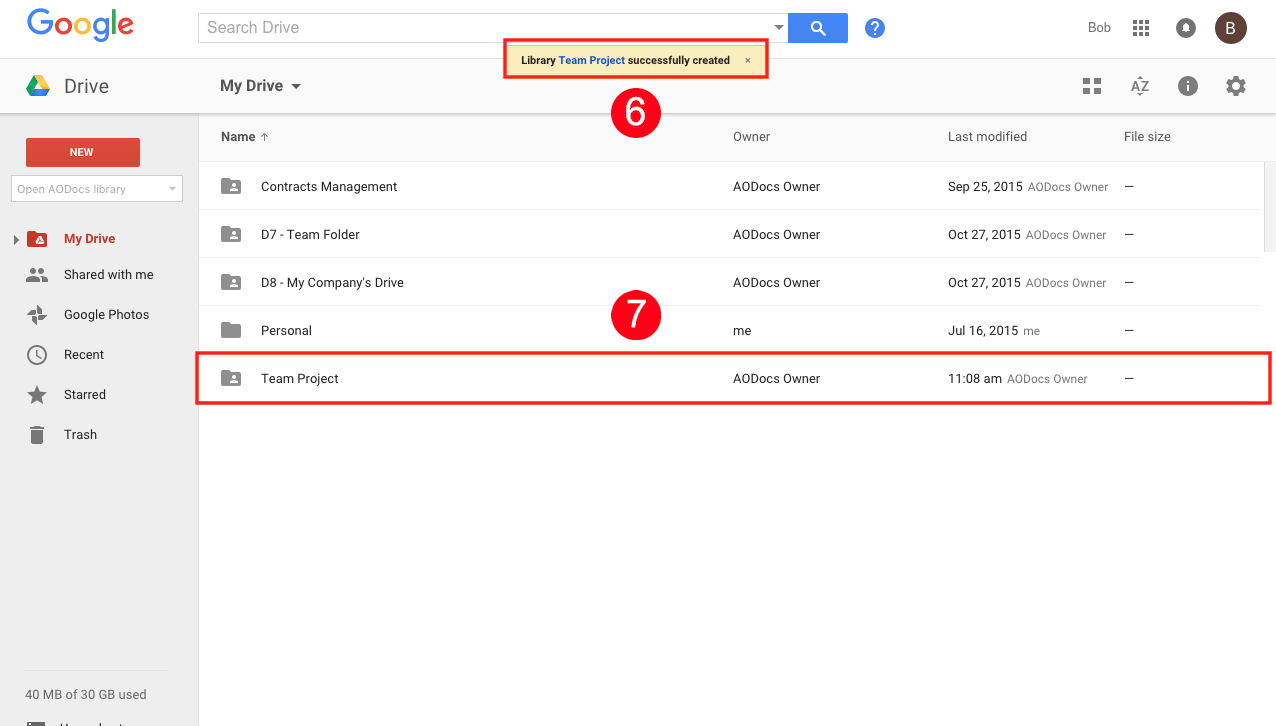 Accessing your new Team Folder