Notify by email users who have access to the document
Last update :
To notify by email document's users in an AODocs Document Management library, open the document, click on the "More actions" button and click on "Notify users" (1):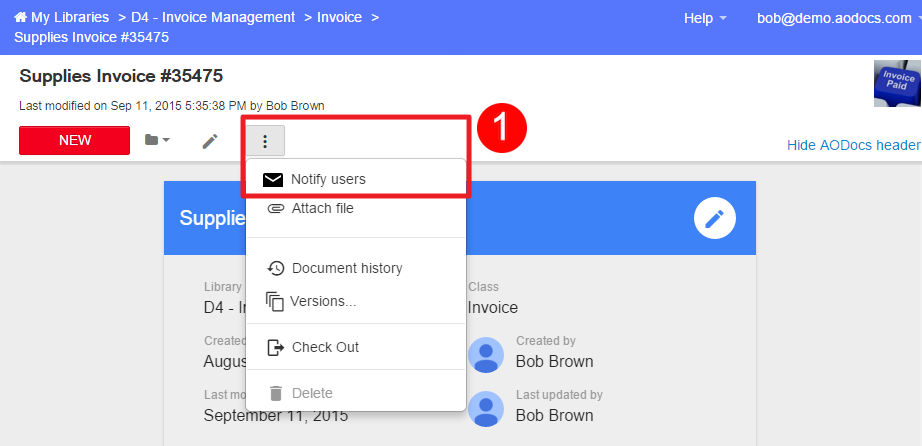 Accessing the "Notify users" feature from the "More actions" menu

Then, you will be able to edit the subject of your email (2), by default the subject is the document name.
The email contains a link to the document, you can also add some content of your email (3).
Next, you can select the users who will receive the email (4). The allowed users and groups to receive a notification are the one specifically named in the document permissions. By default, they are all selected and you can unselect or select them by holding the key "Ctrl" and clicking on the user names. You can also send the email to yourself by checking the option "Send a copy to myself (5).
Click on "Send" (6) to transmit the email to the users.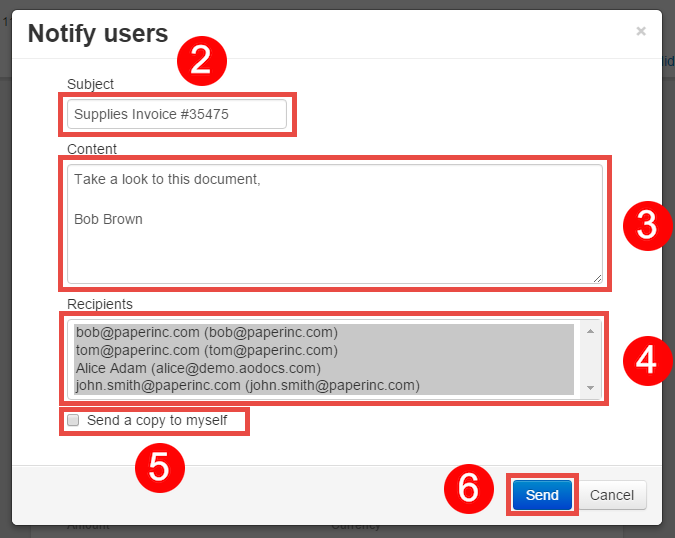 Editing the option to send your document notification to the users
Users will receive the following email, with a link to access to the document (7) and the added content (8).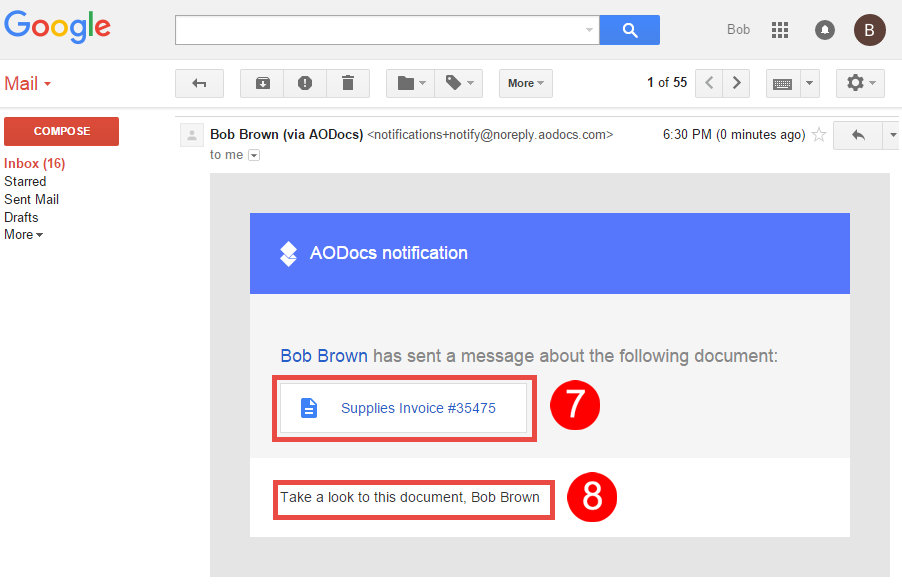 Example of an email received by the notified users
For Secured Folder and Document Management libraries, if you use the feature to notify the user who has access to the document, the link contained in the sent email opens the document in AODocs interface. For Team Folder libraries, the document opens in Google Drive.