As a contributor on a document, you can notify by email any user or group present in the permissions of the document.
1. In the document interface, click on the "More actions" menu, and select "Notify users"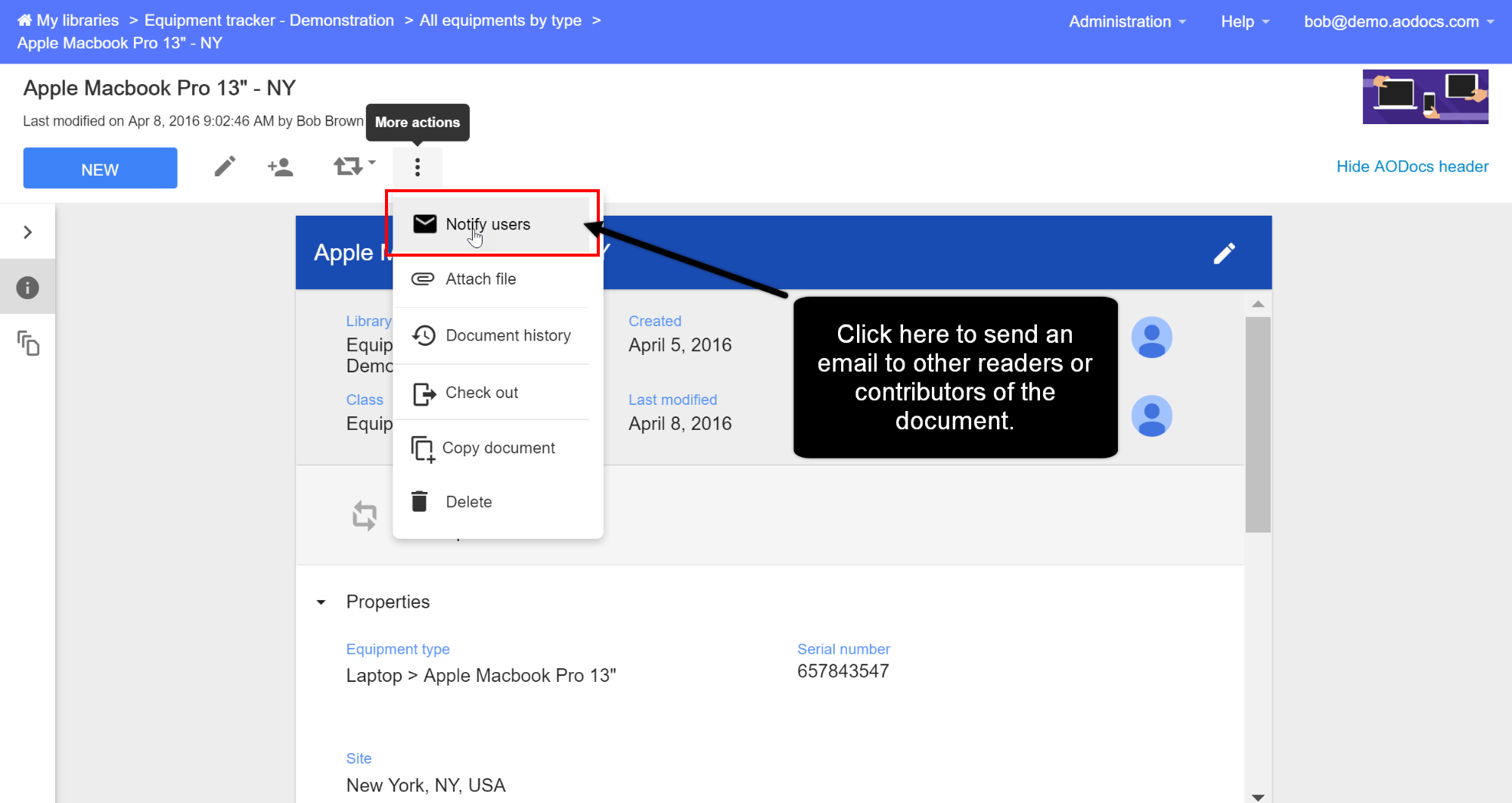 2. In the "Notify users" pop up, write the Subject and Content of the email notification you want to send.
3. Select the different recipients you want to notify.
Notes:
- By default, all the email addresses declared in the permission of the document are selected.
- You can choose to receive the notification as well.
3. Click on "Send" to send the email notification.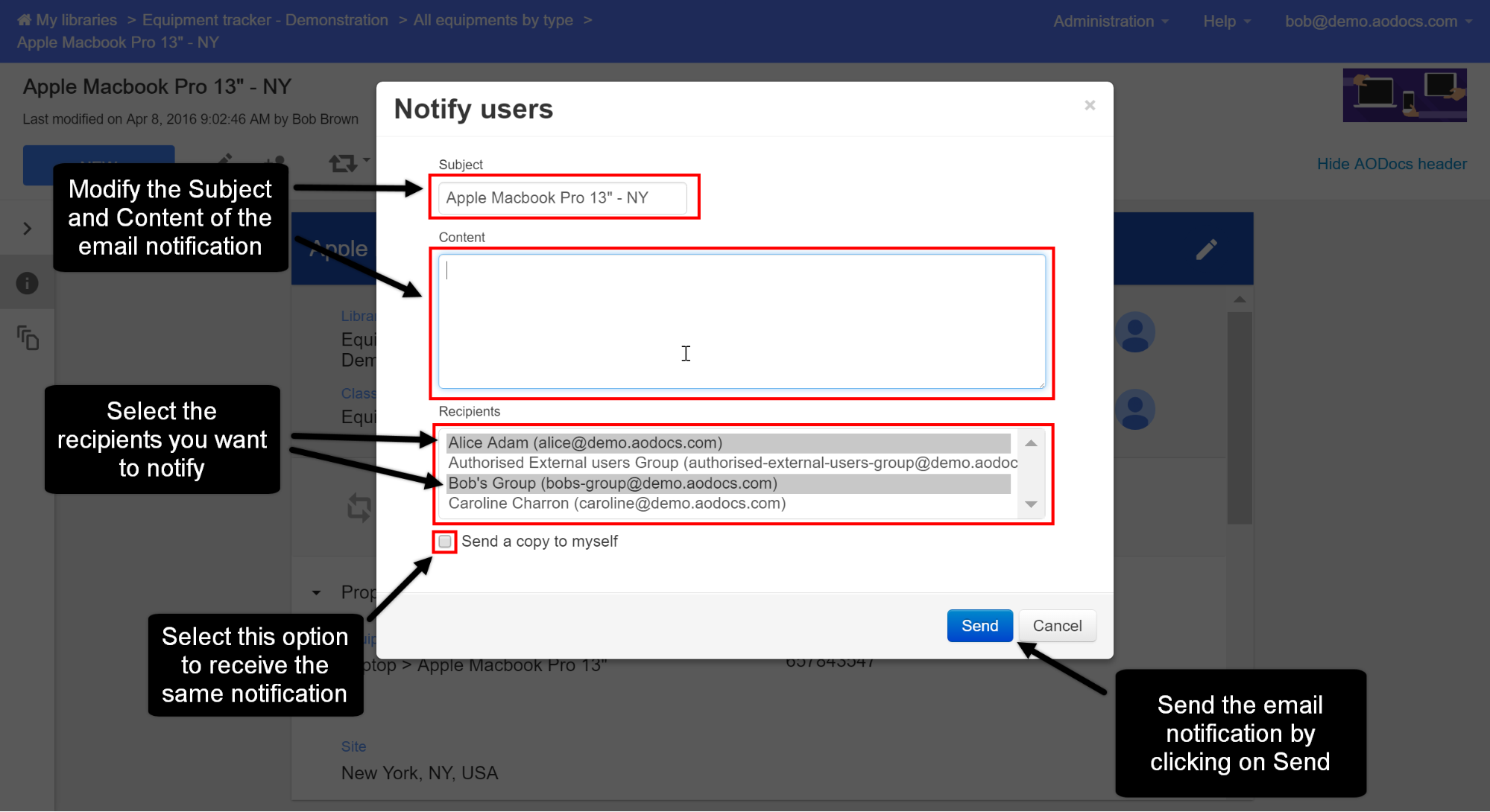 4. Selected users and groups will receive an email notification sent by notifications+notify@noreply.aodocs.com and containing a link to the document.
Notes:
- For Secured Folder and Document Management libraries, the link contained in the email notification opens the document in AODocs interface.
- For Team Folder libraries, the link contained in the email notification opens the document in Google Drive.
- The email notification will be sent in the language set in the Library's locale. Learn more here: Configure General Settings