A library contributor can move a document or folder into a specific folder.
Important:
- It is possible to use folders only if the document class is configured with a property "Folder". In a Document Management library, the property "Folder" is not created by default.
- It is not possible to move a document across libraries using this article.
  To move a document in another library, learn more here: Export documents to a library.
You can move a document from one folder to another one following this procedure:
1. Access a document list view.
2. Select the items you want to move.
Note: You can select folders and documents at the same time.
3. In the toolbar, click on the folder button.
    A pop-up opens.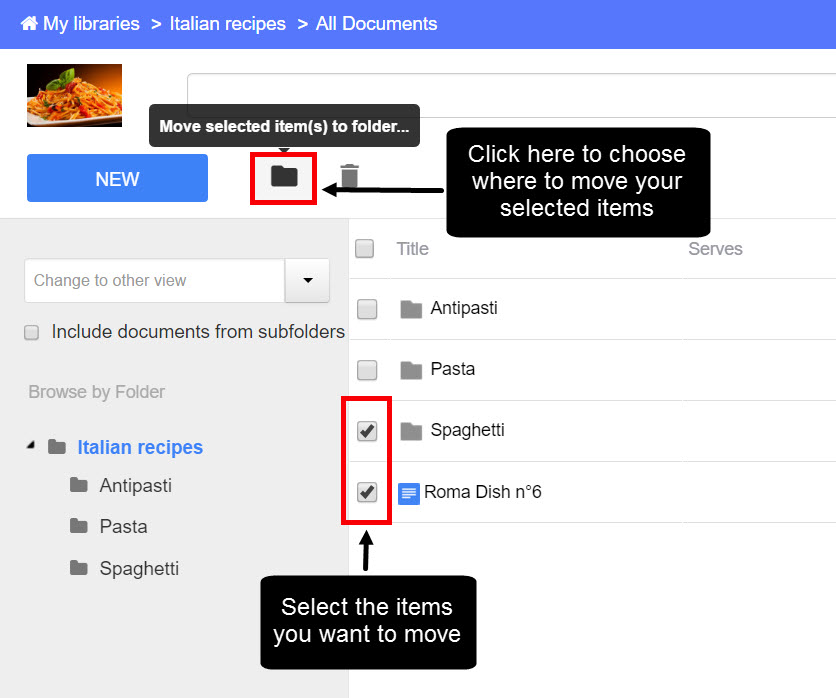 4. In the pop-up, select the target folder where you want to put your items. You can also create new folders inside the current library.
5. Click on the green button "Move items" to move the selection. 
    A message appears at the top of your screen "Folder changed successfully".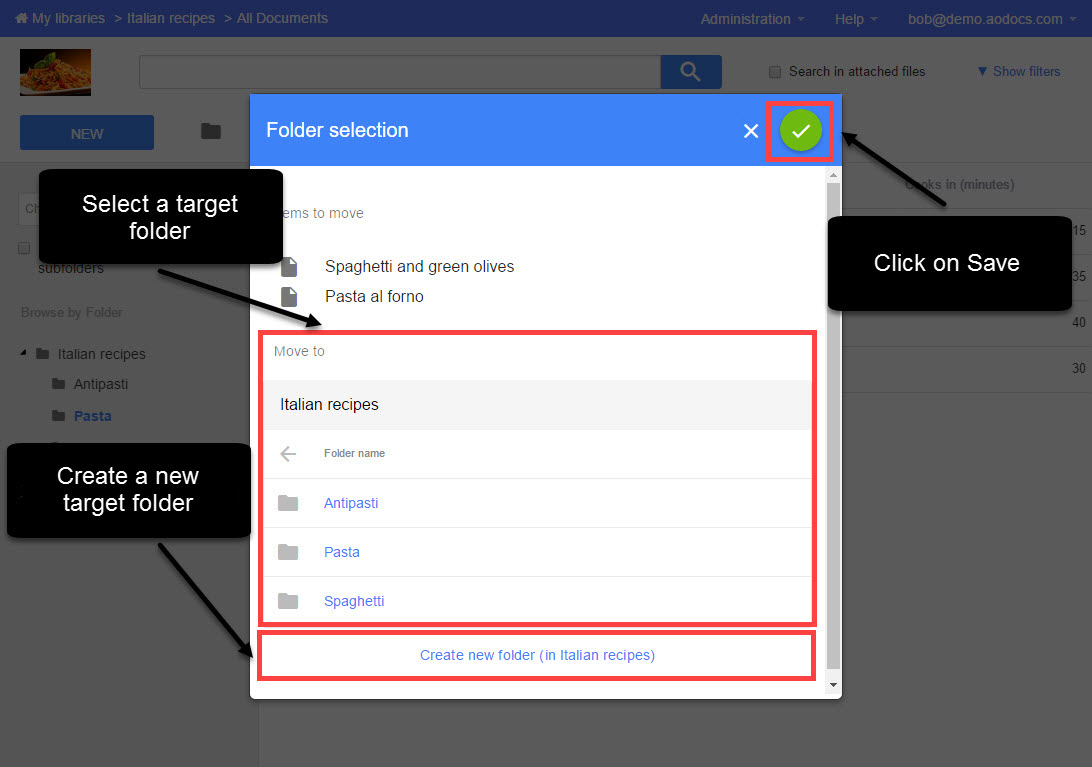 You can also move a specific document from the document page.
6. In a document, click on the folder button.
Note: You can always check the current folder of your document at the document level.
7. Select "Change folder..." and follow the steps 4 and 5.