To create a document in an Document Management library:
1. Access your library and click on "NEW".
2. Choose between the different classes of document configured by the library administrators.
Note: If there is only one document class in your library, the document editor will open directly.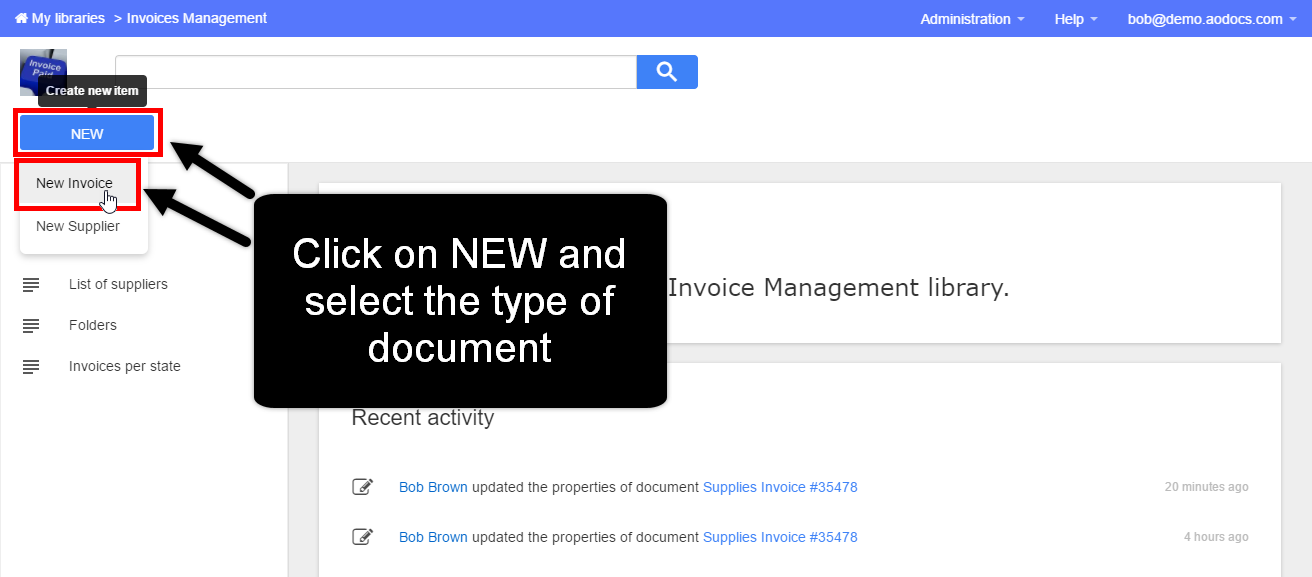 3. Fill in the title and properties of your document.
The mandatory properties for the document are marked in red.
Note: You will not be able to save the document without filling all the mandatory property fields.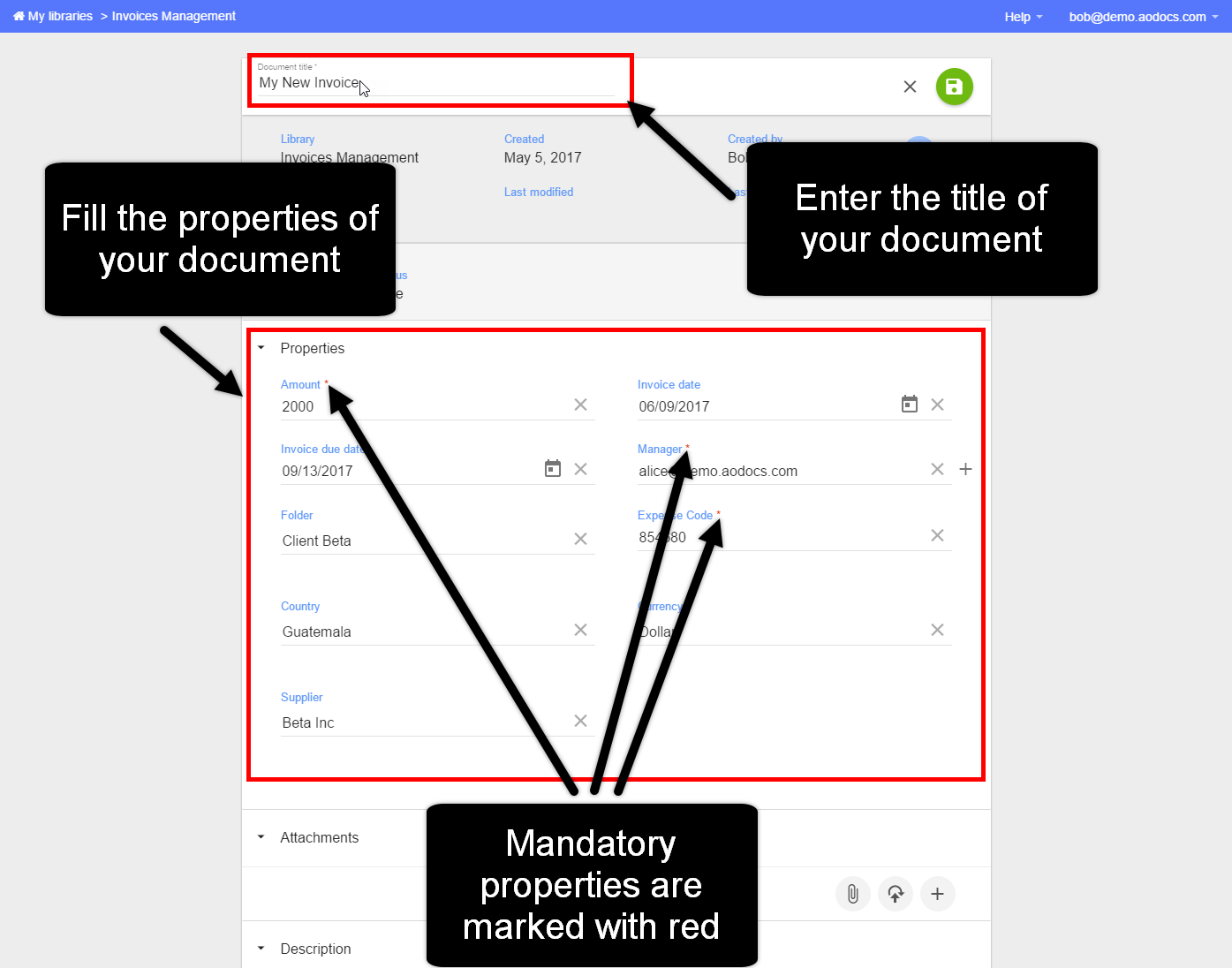 4. Attach files to the document. You can choose to:
Attach an existing Google Drive file to the AODocs document

Upload a file from your computer (you can drag and drop it in the Drive pop-up)

Create a Google file (Docs, Sheets or Slides)
Learn more here: Manage document attachments

Note: You can can create a document without any attachment or with several attachments.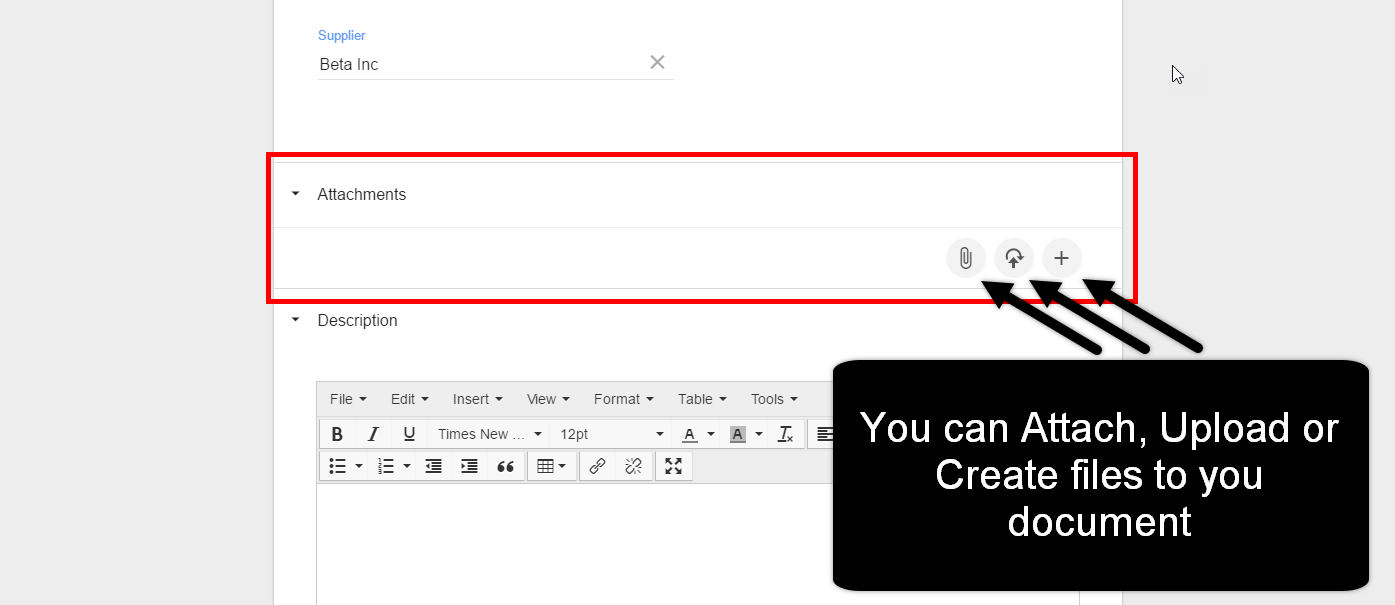 5. Add a description to your document. The rich text field can include links, tables, images and videos. The description will be displayed in the Property tab of the document. The text in the description is searchable by the AODocs search bar.
Note:
- The description field may be mandatory if the field permissions are managed by workflow states.
- You can only insert images in the document description once you have saved it first.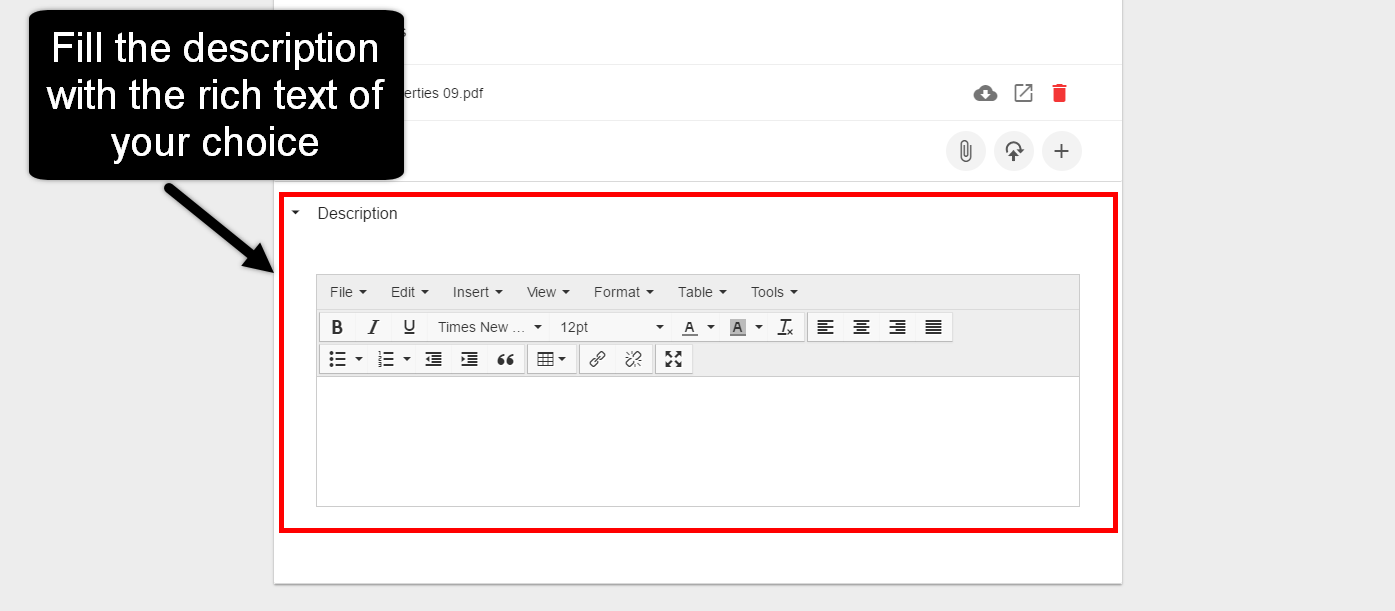 6. Save to create your document.