The library navigation is always situated at the top left-hand corner of the screen (1), (2), (3), and (4). The rightmost tab shows your current location (4).
The library navigation shows the path to your current location and provides links to go back to previous locations.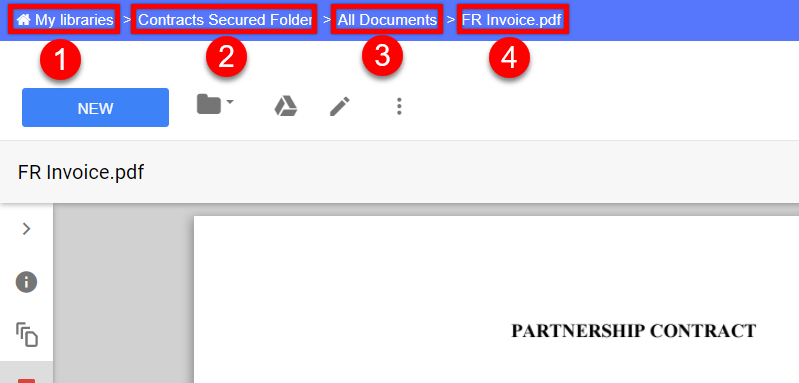 Using breadcrumbs to navigate inside a library
For example, by clicking on:
(1) My libraries: you will go back to the AODocs homepage
(2) Contracts Secured Folder: you will go back to the library "D1 - Product Catalog" homepage
(3) All Documents: you will go back to the document list
(4) FR Invoice.pdf: you will stay on the document that is currently opened
Every previous location is clickable and will redirect you to the corresponding page.