By default, documents are retained in the trash for a period of 30 days, after which they are permanently deleted. To disable automatic deletion of documents in the library trash, click on the settings icon (1) and go to Library settings (2):


Accessing Library settings
Under "General" settings (3), click on the radio button "Never delete trashed documents" (4). Click on "Done" (5) to save your modifications and trashed documents will never be deleted automatically.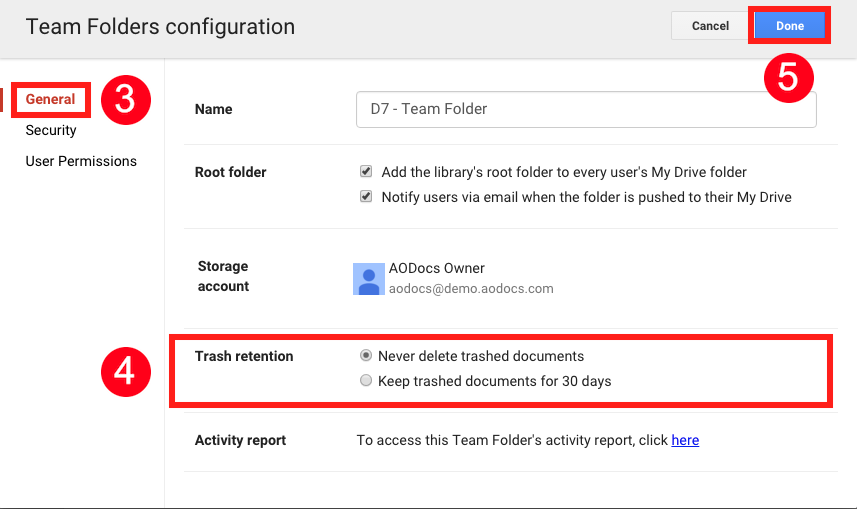 Setting trash retention to "Never delete trashed documents"
If you want to set up a different retention period for your documents, for example 90 days, you can do it from the library administration interface.
Learn more here:
Manage the retention period of deleted documents
Note: It is currently a known issue that if you set up a retention different from 30 days, the pop-up in the Drive interface will still display 30 days. The correct retention applied to the library will always be in the one displayed in the library administration interface.