When using Google Drive with the AODocs Smartbar extension, you can follow these steps to access your AODocs folders in Google Drive:
Automatically generated table of contents
---
Add a library shortcut manually to My Drive from Google Drive
1. Click the library name in the breadcrumb.
2. Select Add shortcut to Drive. If this option isn't available, it means that the library is already in your My Drive.
Tip: You can tell that a library isn't yet in your My Drive if the breadcrumb shows Shared with me > Library name.
3. A confirmation dialog appears under the library name. You can undo the changes or move the library to a folder of your choice.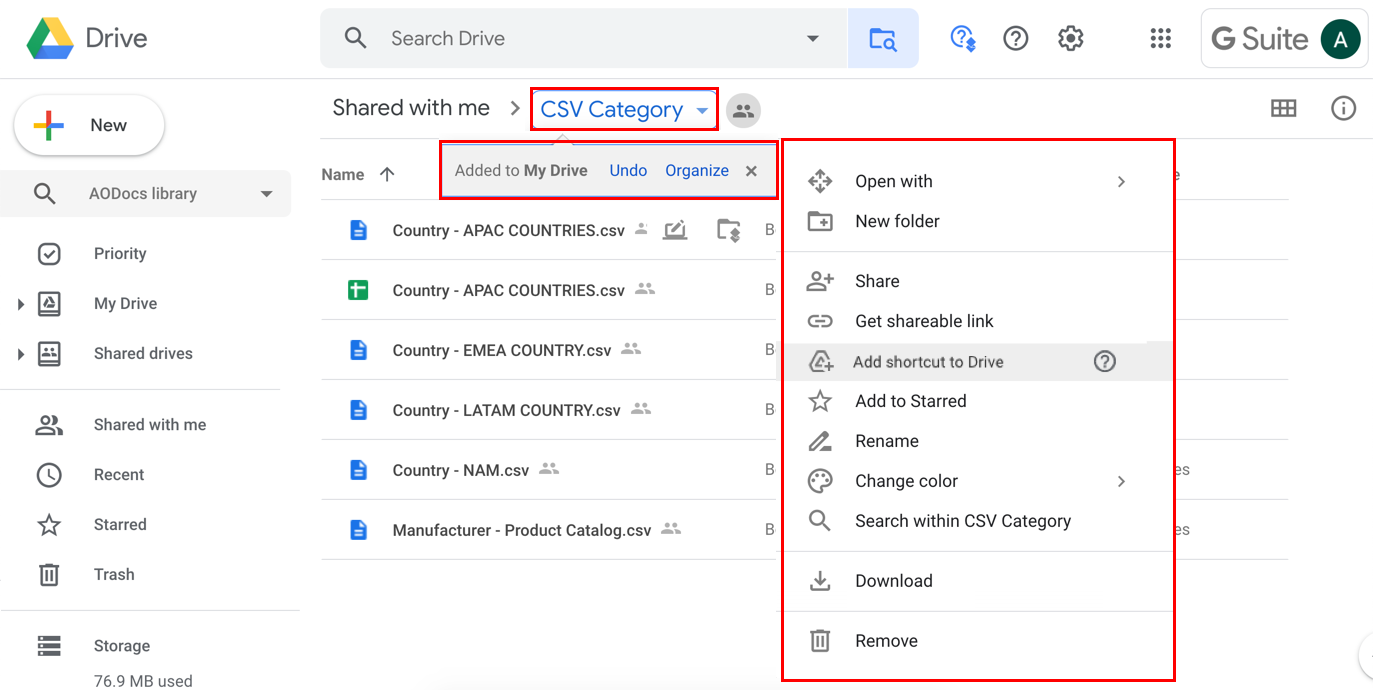 ---
Push AODocs library shortcuts to the My Drive of all library users
End users can also access Team Folders or Secured Folders from their My Drive if an administrator has configured library shortcuts to be pushed to all end users' My Drive folders.
Note: Only administrators and super administrators can push AODocs library shortcuts to all end users' My Drive folders.