Understand the AODocs Document Structure
Last update :
Click on the title of the document you want to open in the document list of the library (1).
Note: the list only shows documents that you have the permission to view.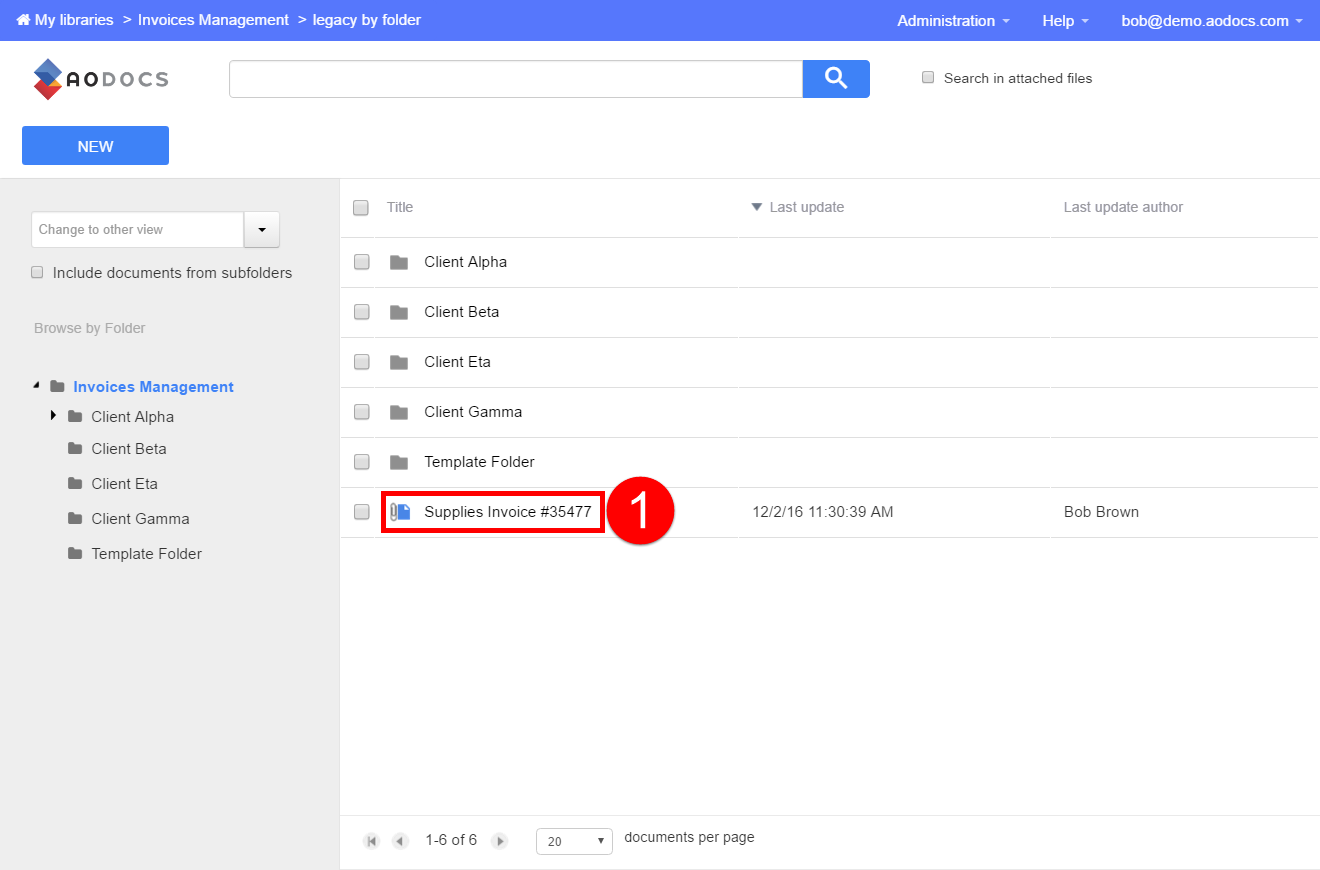 Clicking on the document's title in AODocs document list view
You will arrive on the document viewer page, which is composed of the following parts:
(2) The AODocs header and the toolbar with the action buttons, more on this below.
(3) The document's system properties such as the document creator or the creation date.
(4) The current workflow state of the document.
Learn more here: Perform workflow actions
(5) The custom properties of the document.
Note: properties with an empty value are not displayed.
Learn more here: Edit document properties
(6) The list of files attached to the document: you can click on the name of a file to open its preview in Google Drive, or you can use the action icons in front of the file name to download it. If the attached file is a Microsoft Office file, you can use the W, E, or P icon to open it in Word, Excel or Powerpoint.
Learn more here: Download attached files
(7) The rich text description of the document.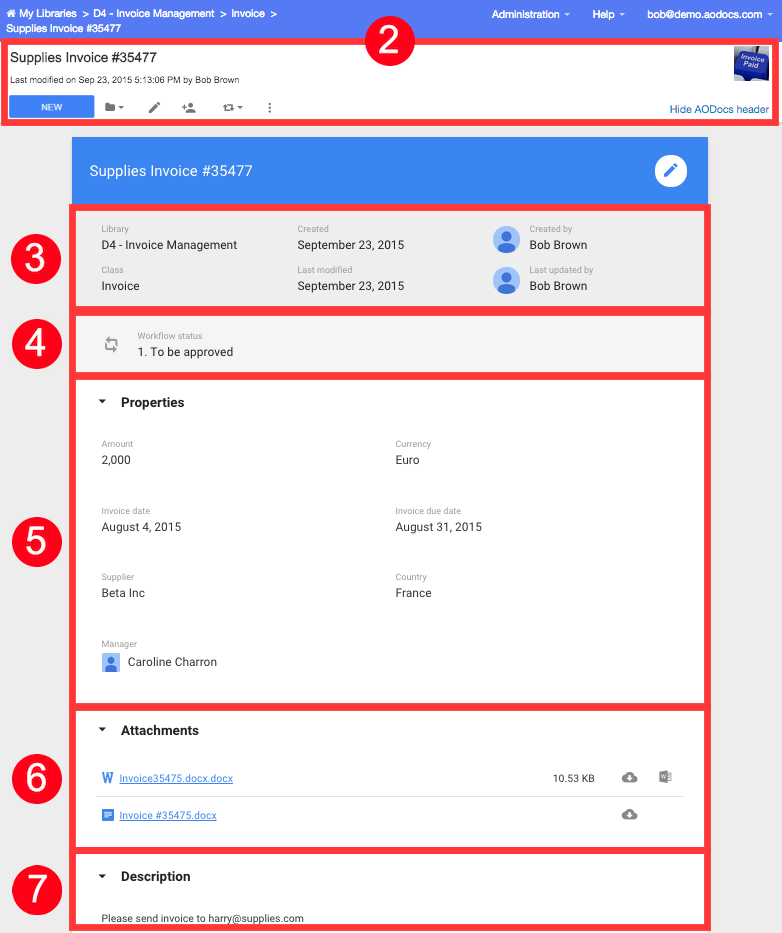 AODocs document viewer
The AODocs header contains the title of the document (8), the actions toolbar (9) and a link to hide the header (10). You can click on the document title (8) to rename it.


The header of AODocs document's viewer
The following actions are available in the toolbar:
Manage folders: displays the current parent folder of the document and allows you to move the document into another folder within the library.
Edit document properties: opens the current document in the document editor to edit its properties, manage its attachments and edit its description.
Learn more here: Edit document properties
Share: to manage the permission settings of the document.

Workflow menu: contains all the available workflow actions for the current document (if any), based on your roles. 
Learn more here: What are workflows?
Learn more here: Perform workflow actions


More actions menu: lists additional actions available on the document:
 Actions available in the toolbar