The AODocs document page is composed of: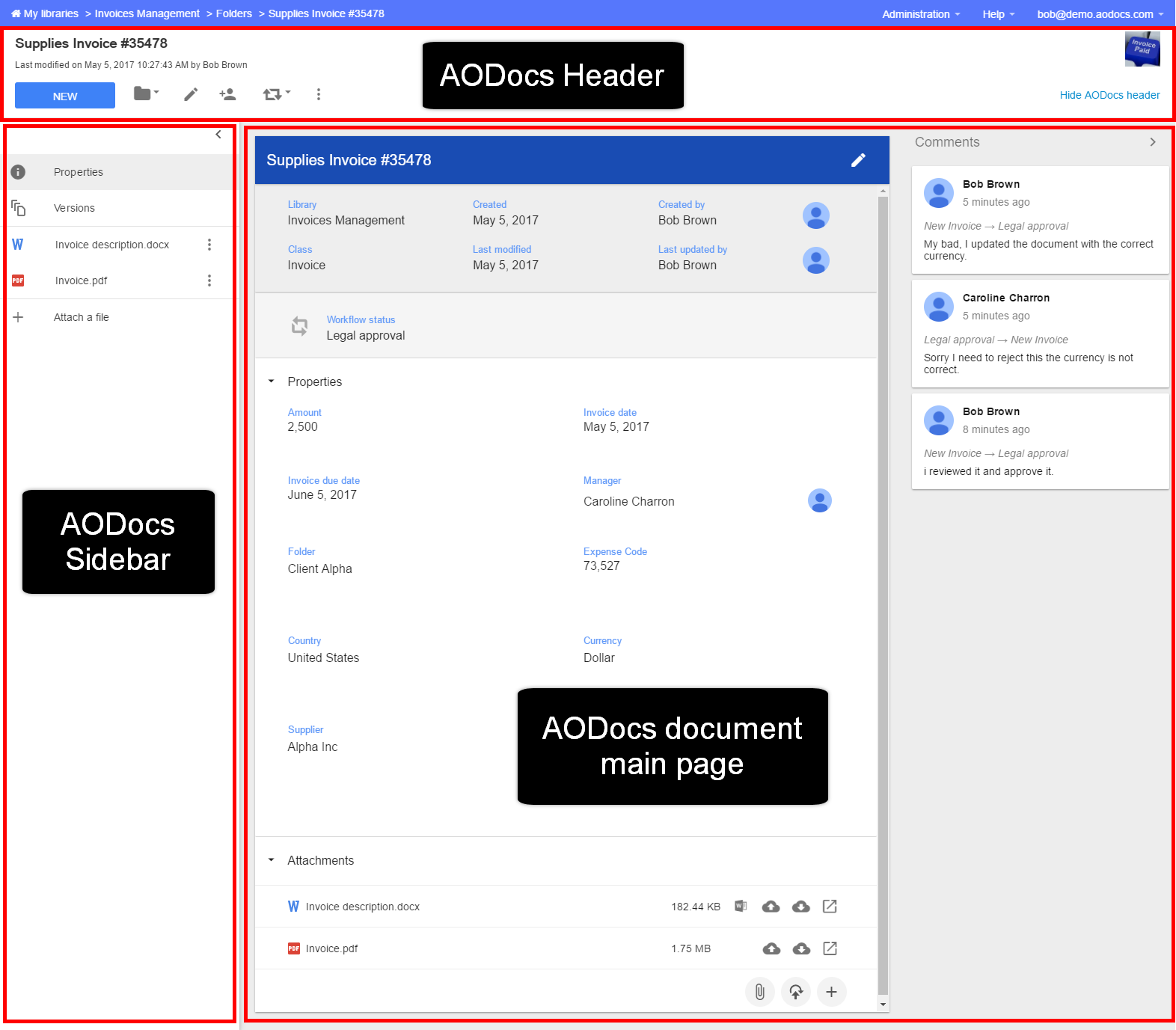 ---
The AODocs Header
The AODocs header contains the title of the document, the last update date and author, the actions toolbar and a link to hide the header. You can click on the document title to rename it.

The following actions are available in the toolbar:
Manage folders: displays the current parent folder of the document and allows you to move the document into another folder within the library.

Learn more here: Manage Folders in a Document Management Library

Edit document properties: opens the current document in the document editor to edit its properties, manage its attachments and edit its description.

Learn more here: Edit Document Properties

Share: manages the permission settings of the document.

Learn more here: Share documents in your Document Management Library

Workflow menu: contains all the available workflow actions for the current document (if any), based on your roles.

Learn more here: Perform Workflow Actions

More actions menu: lists additional actions available on the document:
---
The AODocs Sidebar
The document side bar allows you to access the properties tab, the version menu and the attachments of a document. You can also attach a file to a document from the side bar.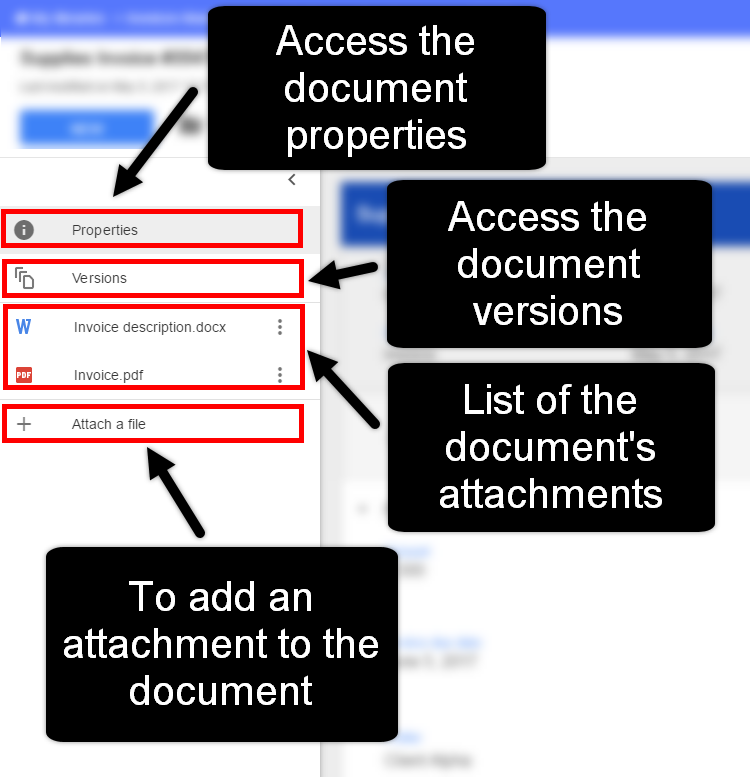 ---
The AODocs Main Page
The AODocs main page opens by default with the Properties page (from the sidebar).
It contains different sections:
The document's system properties: Library, Document Class, Creation Date, Last Modification Date, Document creator and Last Update Author.

The current workflow status of the document.
Learn more here: Perform workflow actions
The custom properties of the document.
Learn more here: Edit Custom Properties
Note: Custom properties with an empty value are not displayed in view mode.
The list of files attached to the document: You can click on the name of a file to open its preview, or you can use the action icons on the line to download it or upload a new version. If the attached file is a Microsoft Office file, you can use the "Edit in Office" icon to open it in Word, Excel or Powerpoint.
Learn more here: Manage Document Attachments > Download a File

The rich text description of the document.