To create a new document class, access the "Document classes" section in the Library administration.
1. Click on "Add new value" and enter the name of your new document class and hit enter.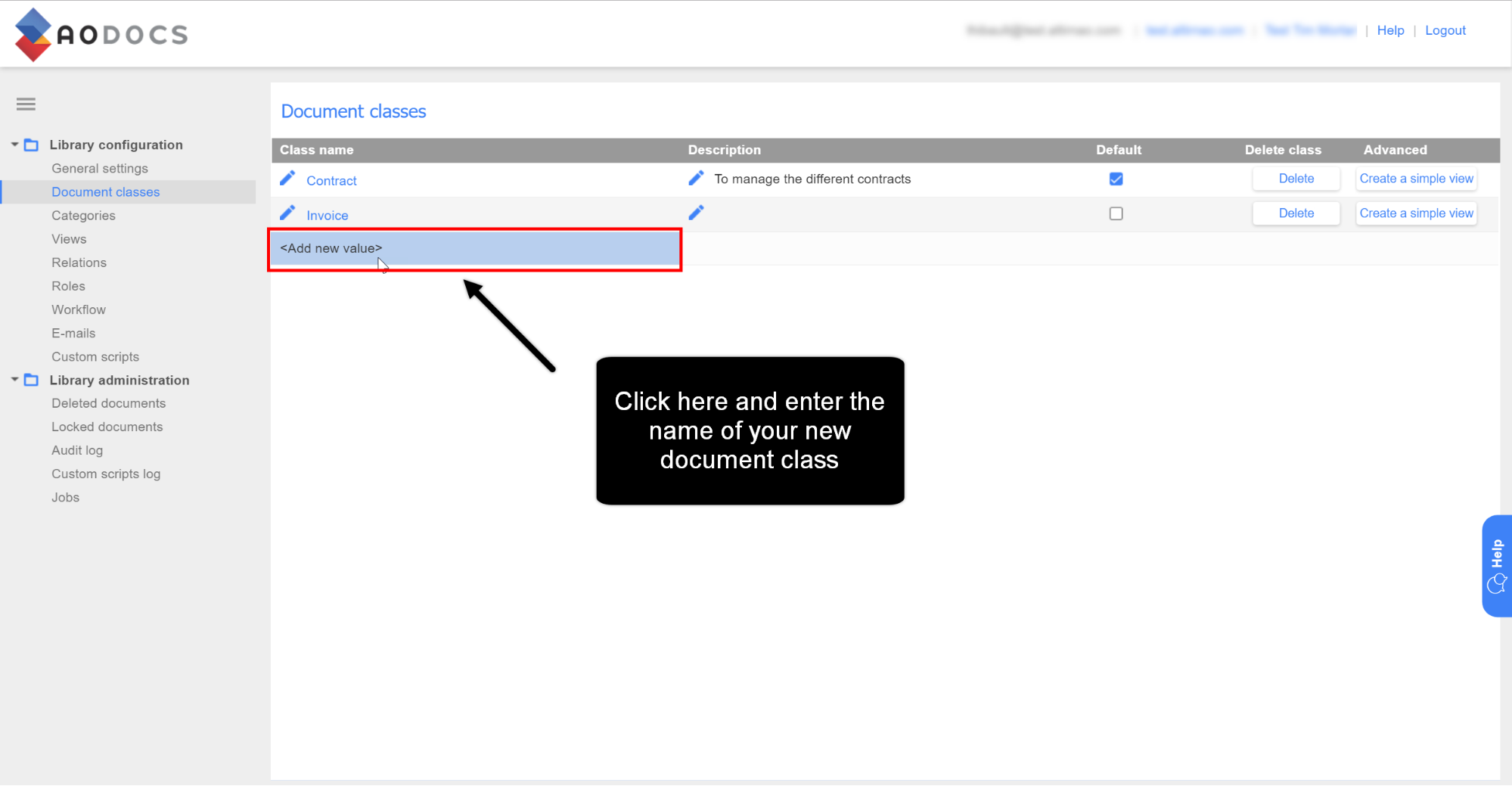 2. Add the description in the newly created document class.
Note: The description field is optional and is only visible from the Library administration.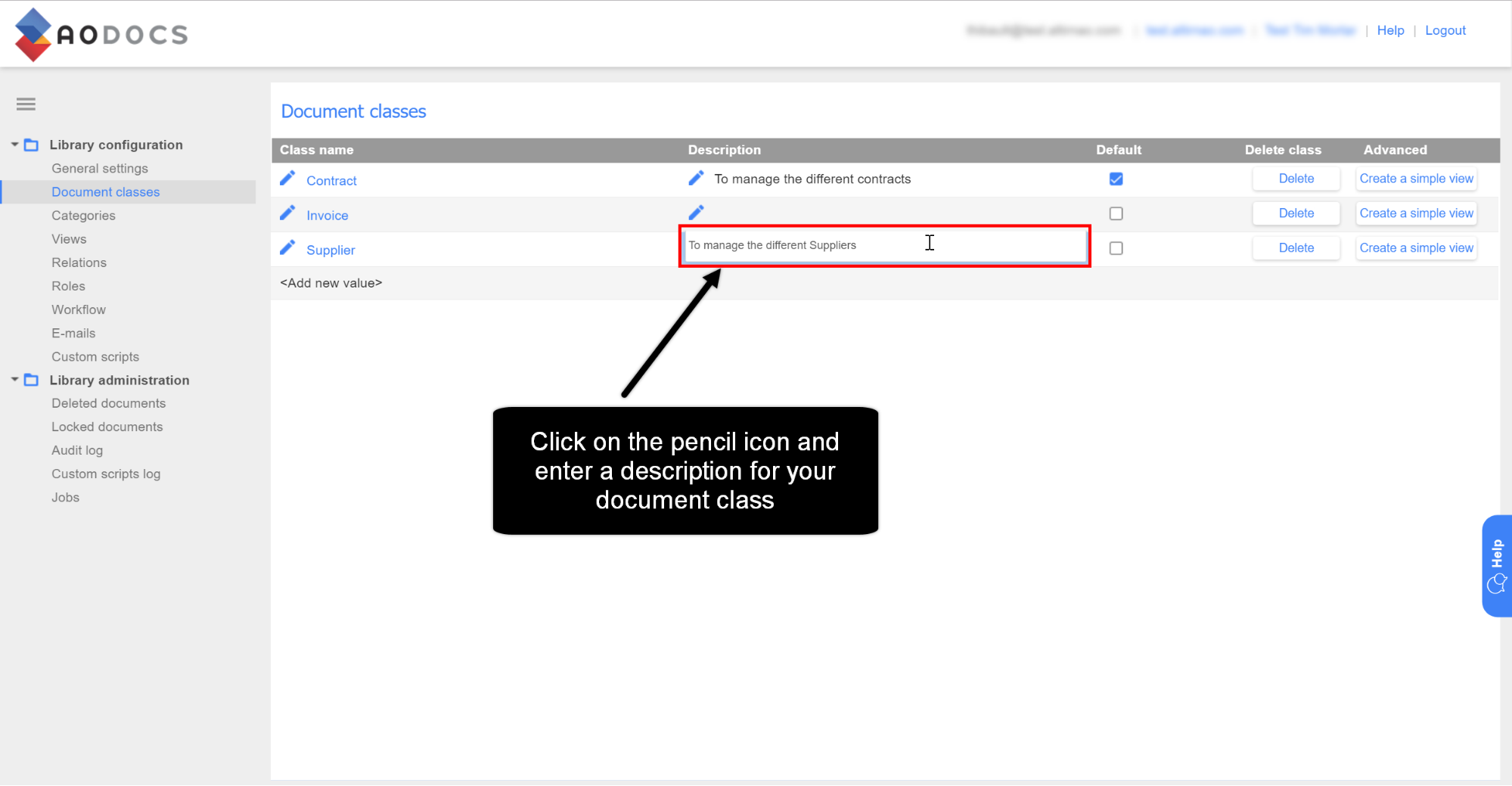 3. Define if the newly created class is the default class of the library.
Notes:
- From the Google Drive interface, any new document created will be assigned the default document class.
- From the AODocs interface, if you have multiple document classes, you have to select the document class of your document at its creation.
4. If you need to remove a document class from a library, click on "Delete".
Important: You cannot delete a document class that contains documents.
5. You can create a view in one click from the document class configuration. The simple view always contains the columns Title, Last update and Last update author.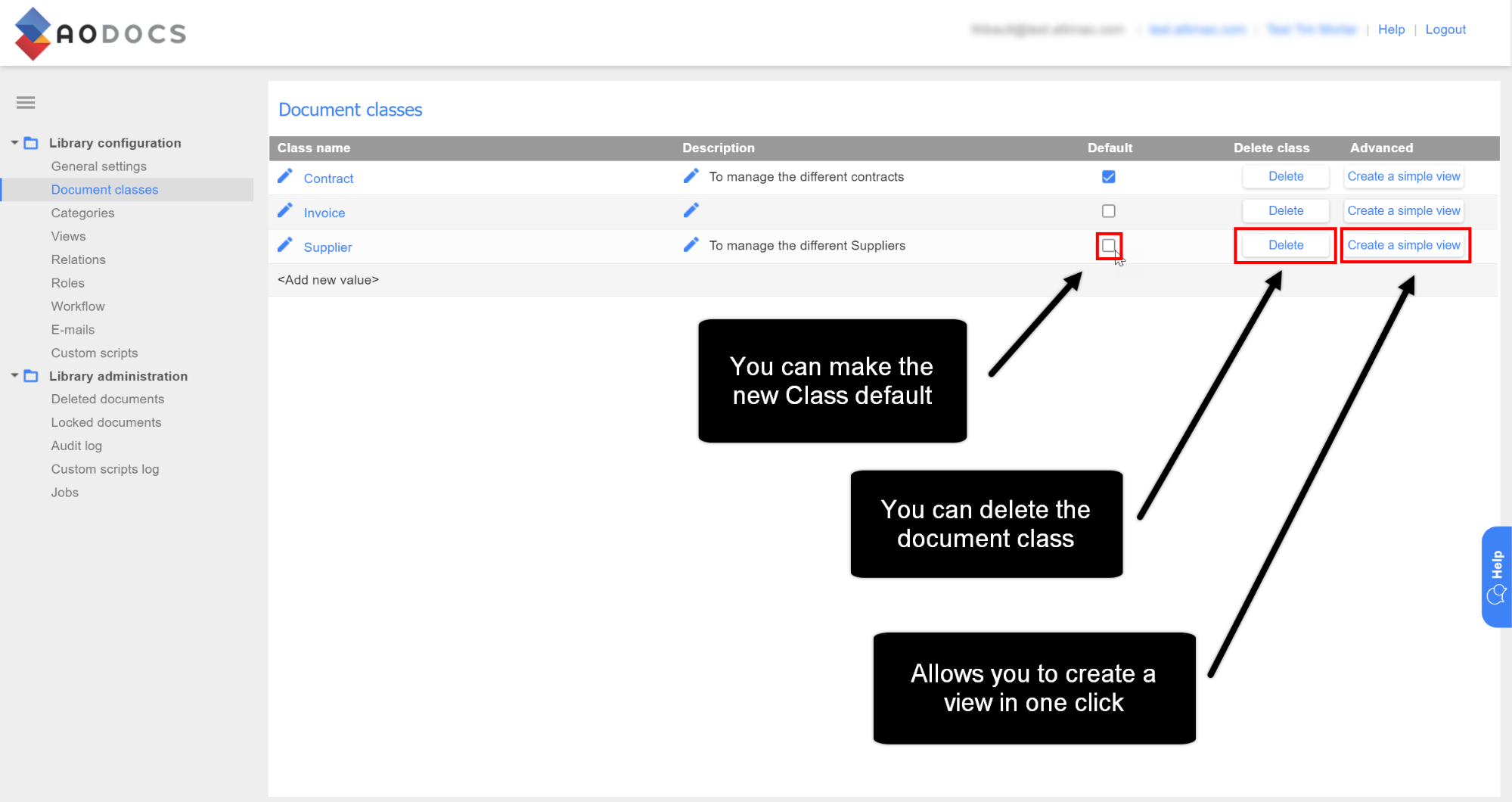 6. To enter the configuration of your newly created document class, click on its name.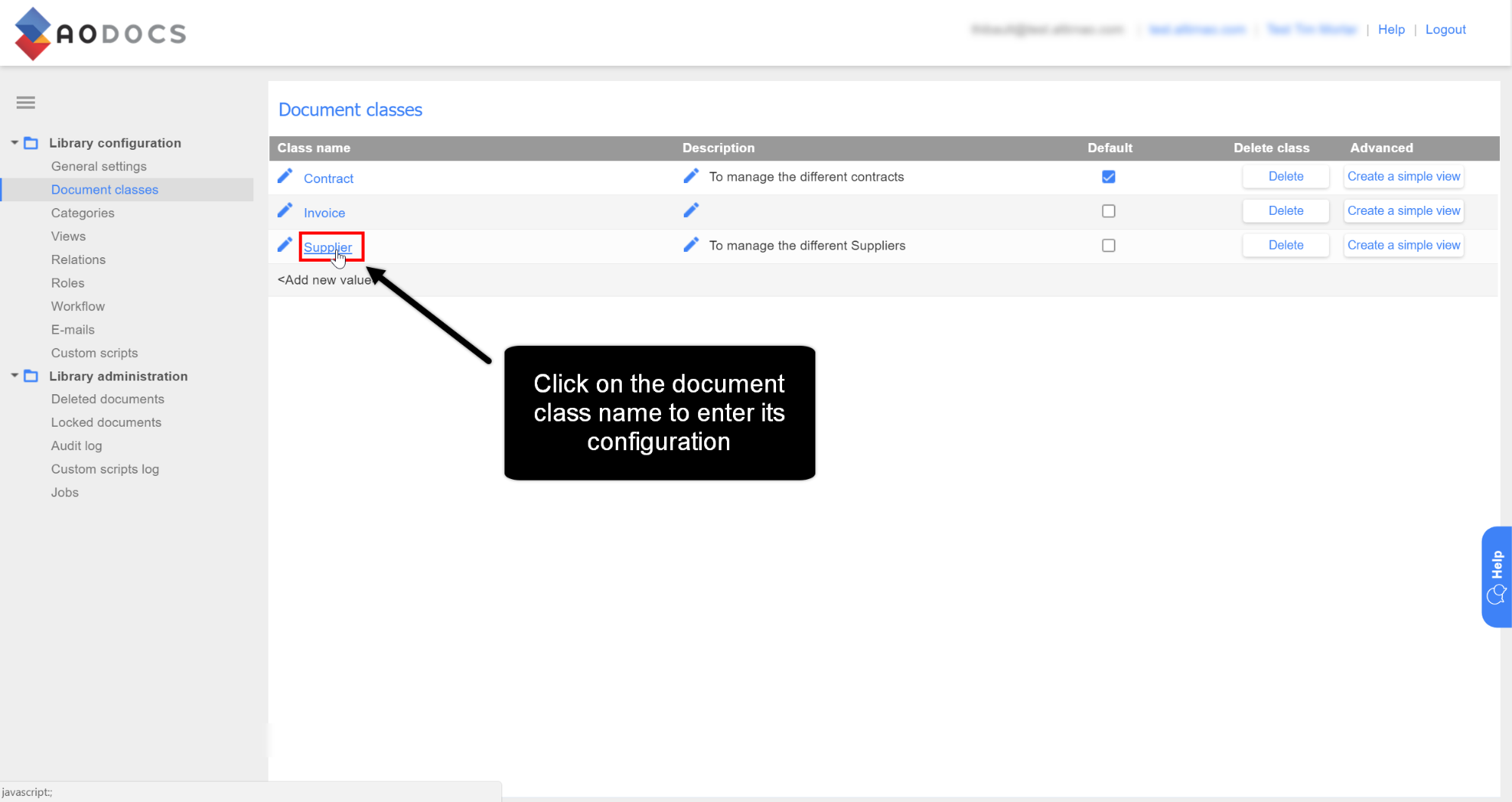 7. Once you are in the document class configuration you can access and configure several tabs: