Access the administration console
Last update :
To open the administration console of a library, click on "Administration console" from the "Administration" tab in the top right-hand corner of the page (1). Only administrators of the library and super administrators of the domain have access to the administration console. 
Note: The Administration Console is only available when at least one library is created.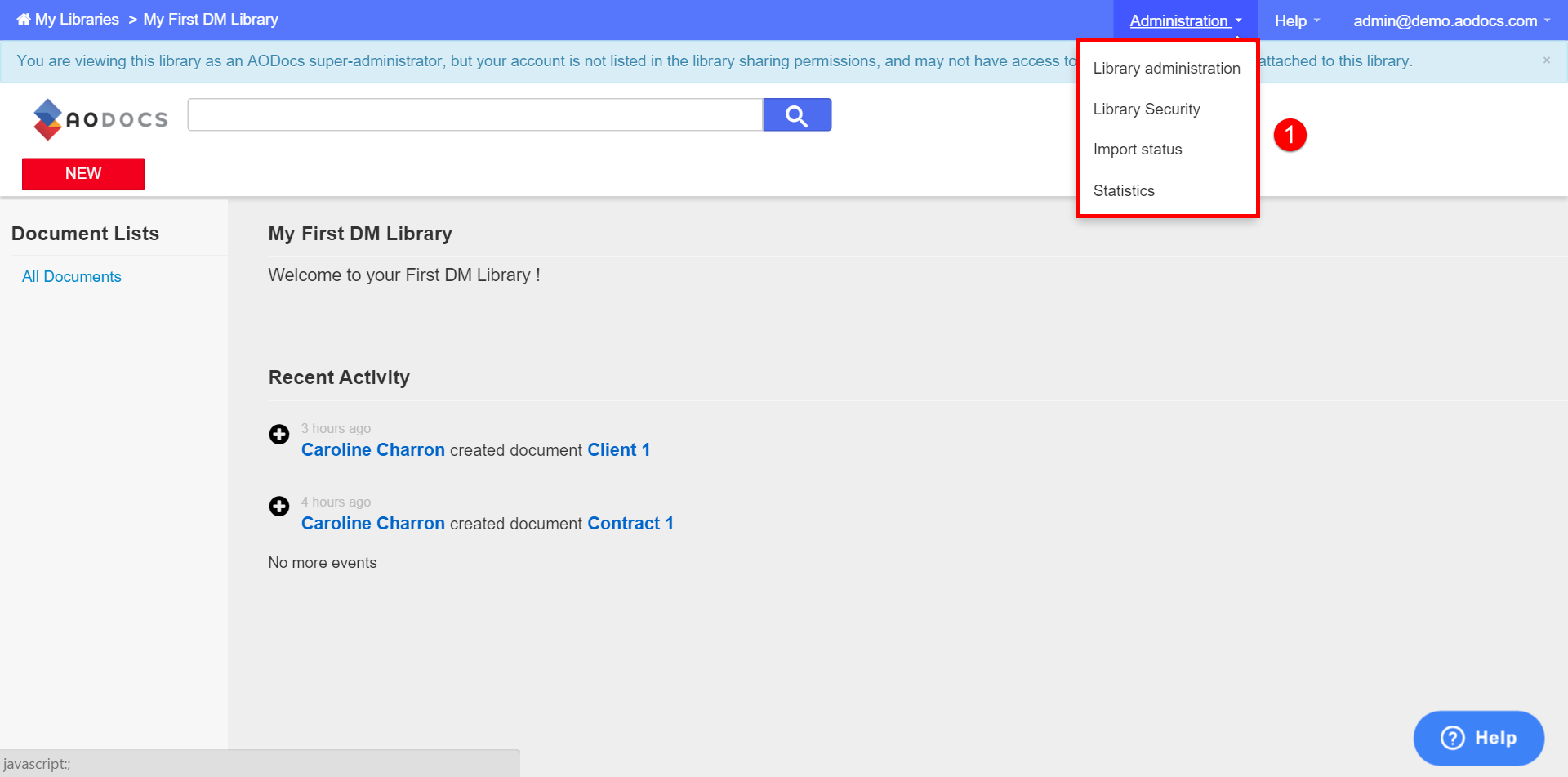 Accessing the administration console
You will be redirected to the administration console interface. On the left-hand side of the administration console, you can access the settings for "Library Configuration" and "Library Administration" (2).
If you are a super administrator, you can also access the "Domain Administration" (3).
Learn more here: Access the domain administration options.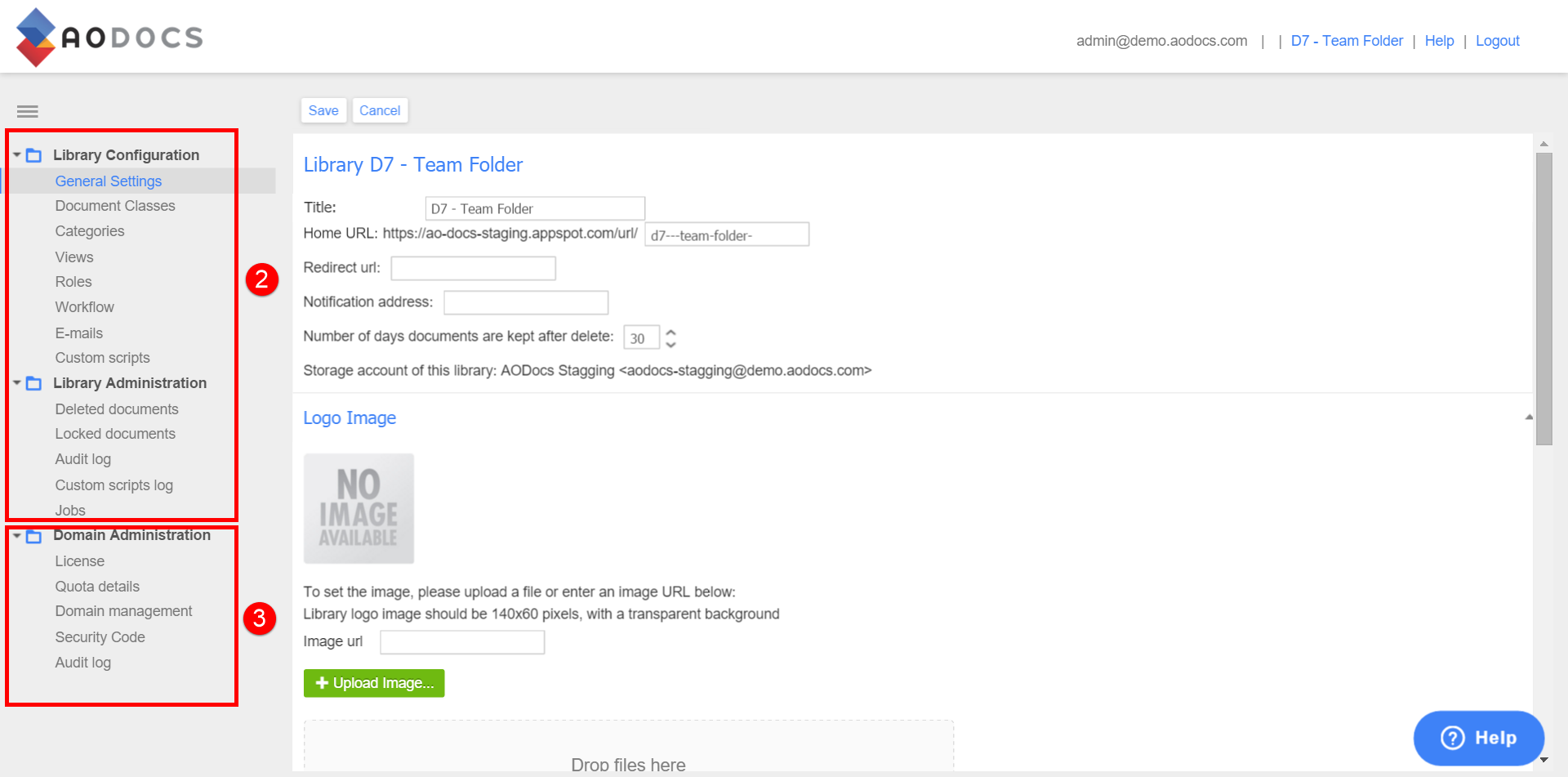 Options available in the library administration console
The top right-hand corner of the Administration console displays the Help, Library actions and Logout buttons.
Click on the "Library actions" ( "D7-Team Folder" in this example) to access the general settings of the current library, open the library homepage or delete the library (4).
Click on the Help button (5) on the top right-hand corner to access the AODocs documentation website, AODocs support or the AODocs version in the "About" section. For a quicker use, the user can click on the Help button (6) on the bottom right-hand corner to access the AODocs documentation and to contact our support team without opening a new window.
The logout button (7) will log you out of AODocs but will also log you out from your Google account and all sessions associated with your account (for example, GMail, Google Drive, etc).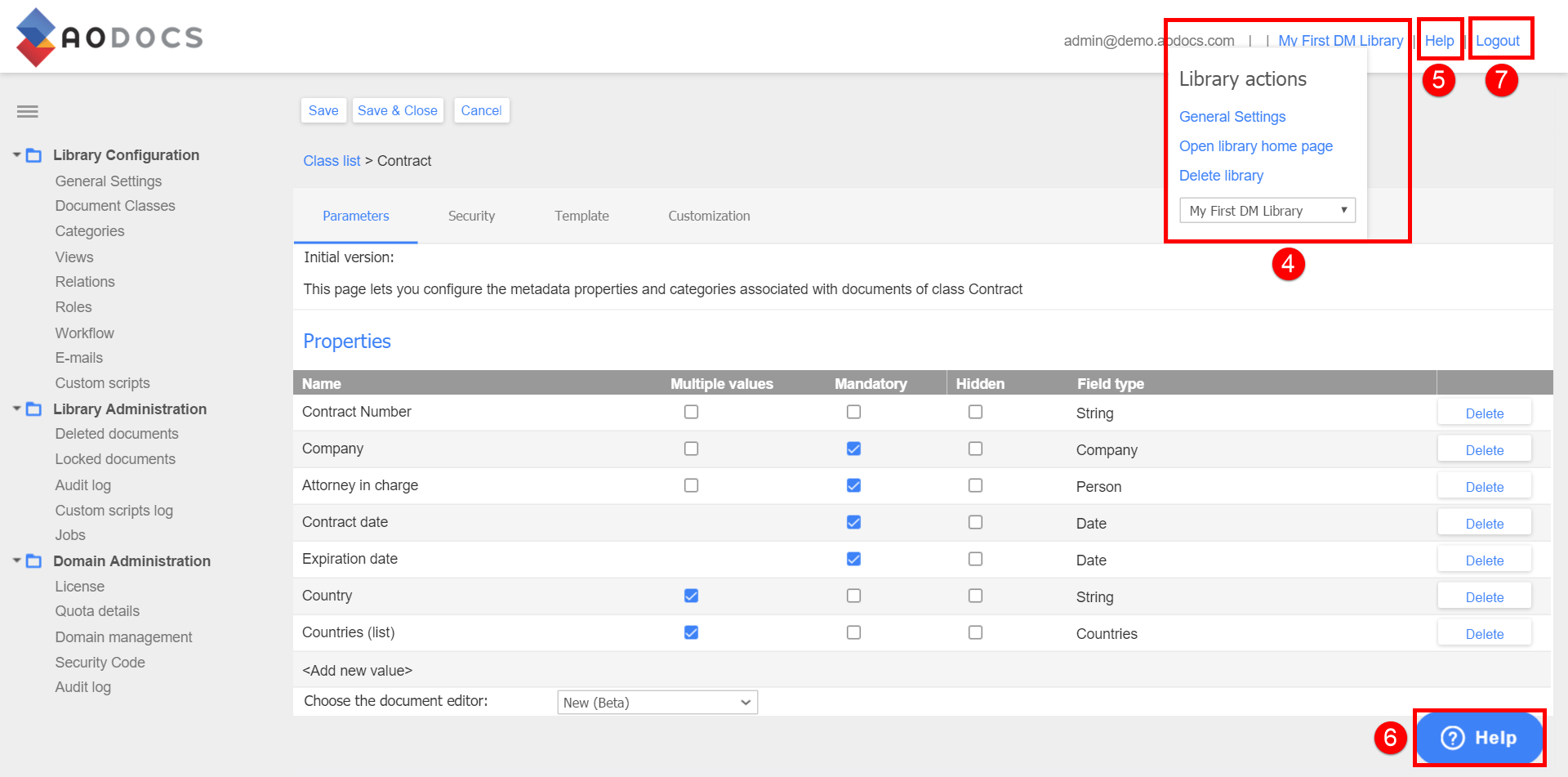 Library actions, Help and Logout buttons on the Administration console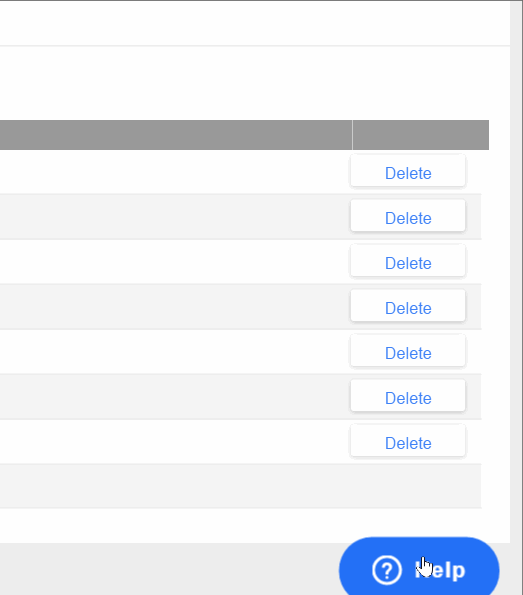 Quick Help Button on the bottom right-hand corner (6)