The Library Administration is an interface specific for each library. It is accessible by library administrators to configure the library settings and manage daily activities on the library.
Note: AODocs Super Administrators have access to all the Library Administrations.
---
Access the "Library Administration"
1. Open the library homepage.
2. To open the administration console of a library, click on "Administration" on the right side of the blue ribbon and select "Library administration".
    You are redirect to the interface of the Library Administration.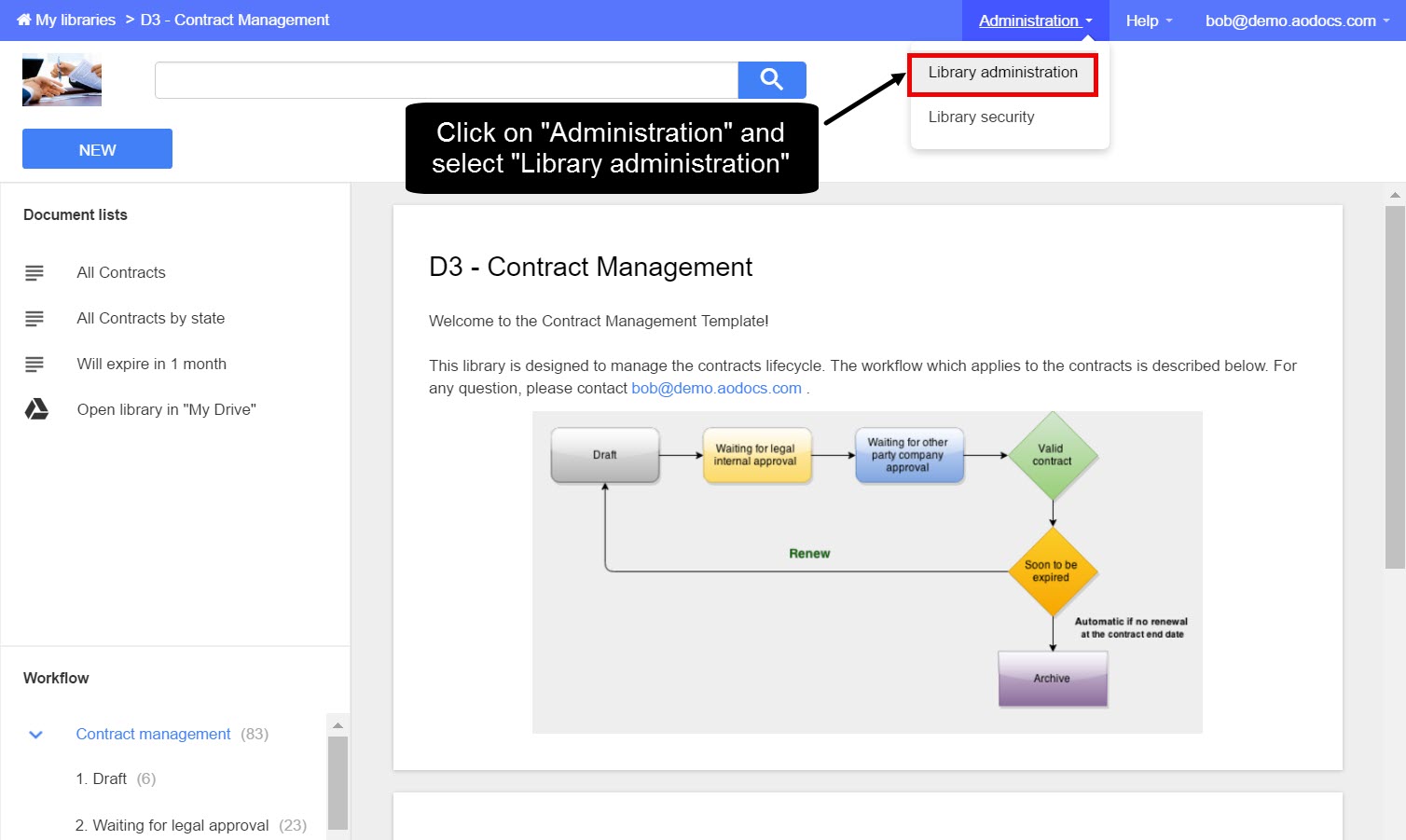 ---
Overview of the "Library Administration"
The Library Administration interface is composed of 4 sections:
Library Configuration section: This section allows you to configure your library - your document classes, views, workflows, relations, your security settings, ...


Library administration section: This section allows you to manage deleted or locked documents, consult ongoing jobs and the library audit log.


Library Administration header: This section allows you to switch domains and libraries, open the library homepage, access the AODocs documentation website, display the AODocs version and log out.


Quick Help widget: This widget allows you to look at articles from the AODocs documentation from the Library Administration. You can also contact the AODocs support directly in this interface.
Learn more here: What is the Library Administration?