Prevent users from deleting documents and folders
Last update :
With the AODocs Smartbar installed, a library administrators can prevent users from deleting files directly from Google Drive. To do this open the Folder in Drive and go to the "Settings"(1) icon and click on "Library Settings"(2).  
Learn more here: Install the AODocs Smartbar 

Accessing Team Folder or Secured Folder settings from Drive
Then access the "Security" tab (3). Here you can allow only administrators to delete documents or folders (4). Then, click on "Done"(5).
Learn more here: Delete documents and folders.

Security settings in Team or Secured Folders settings
If this option is checked the document delete buttons will be disabled for users who are not administrators of the library:


Delete button inactive in Google Drive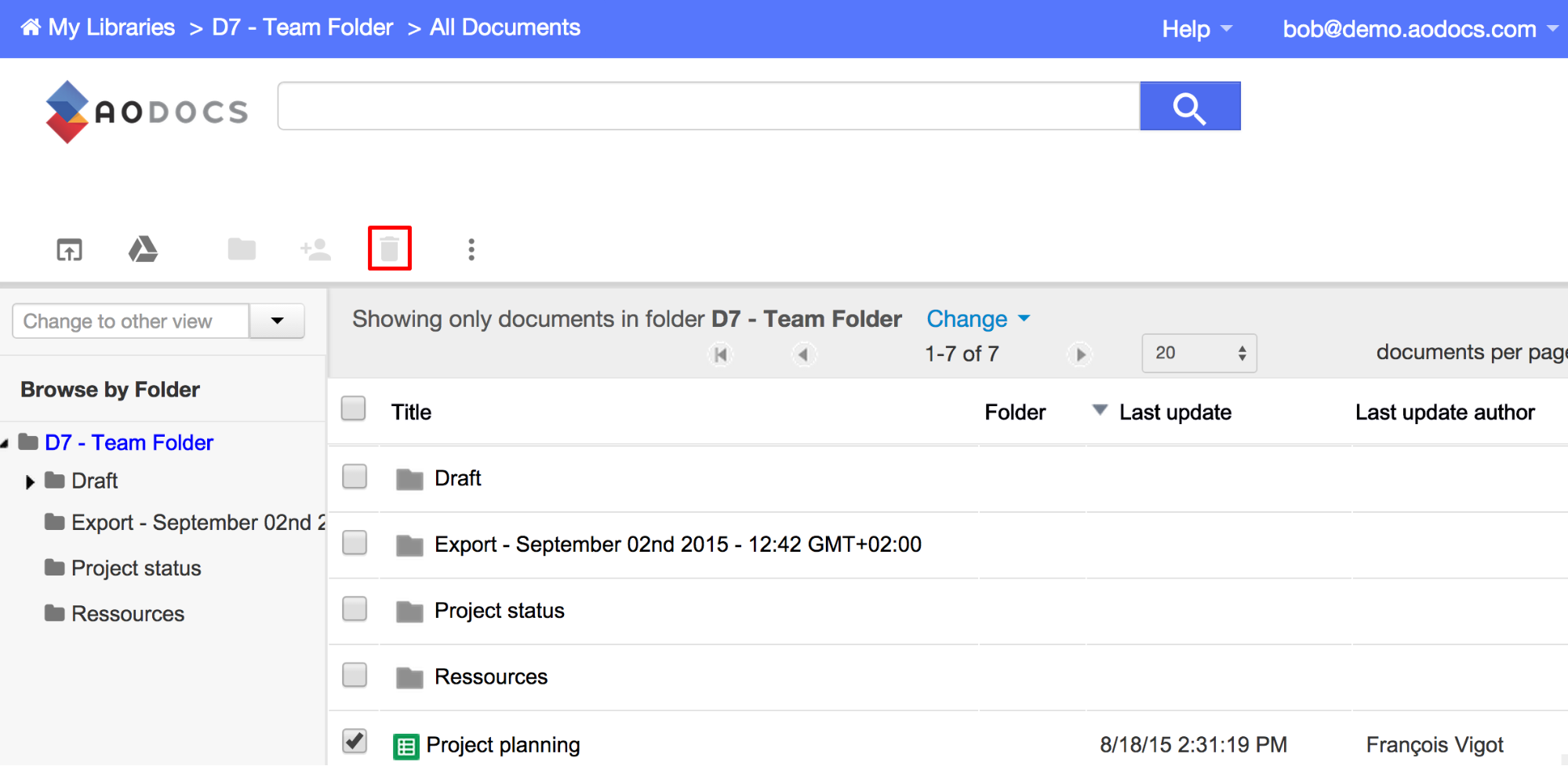 Delete button inactive in AODocs