You have two different views of libraries in AODocs. The default is the grid mode (1):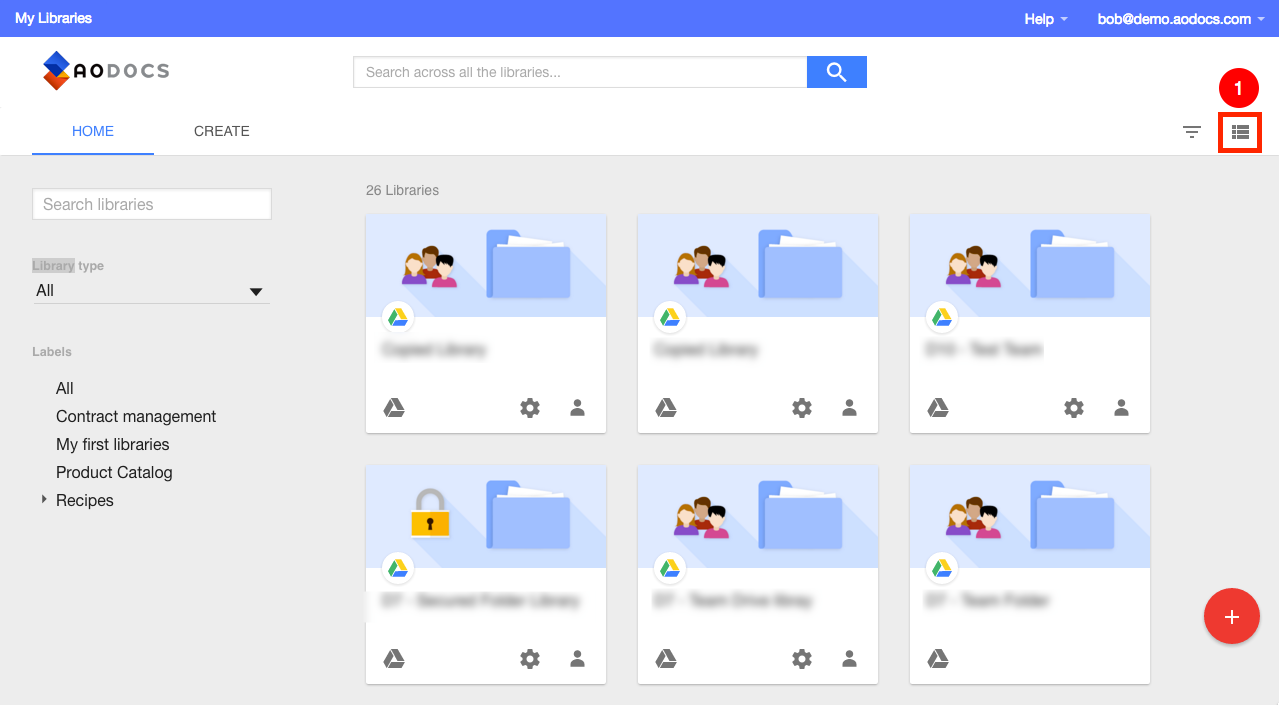 List of libraries displayed in grid mode
And the other one is list mode (2):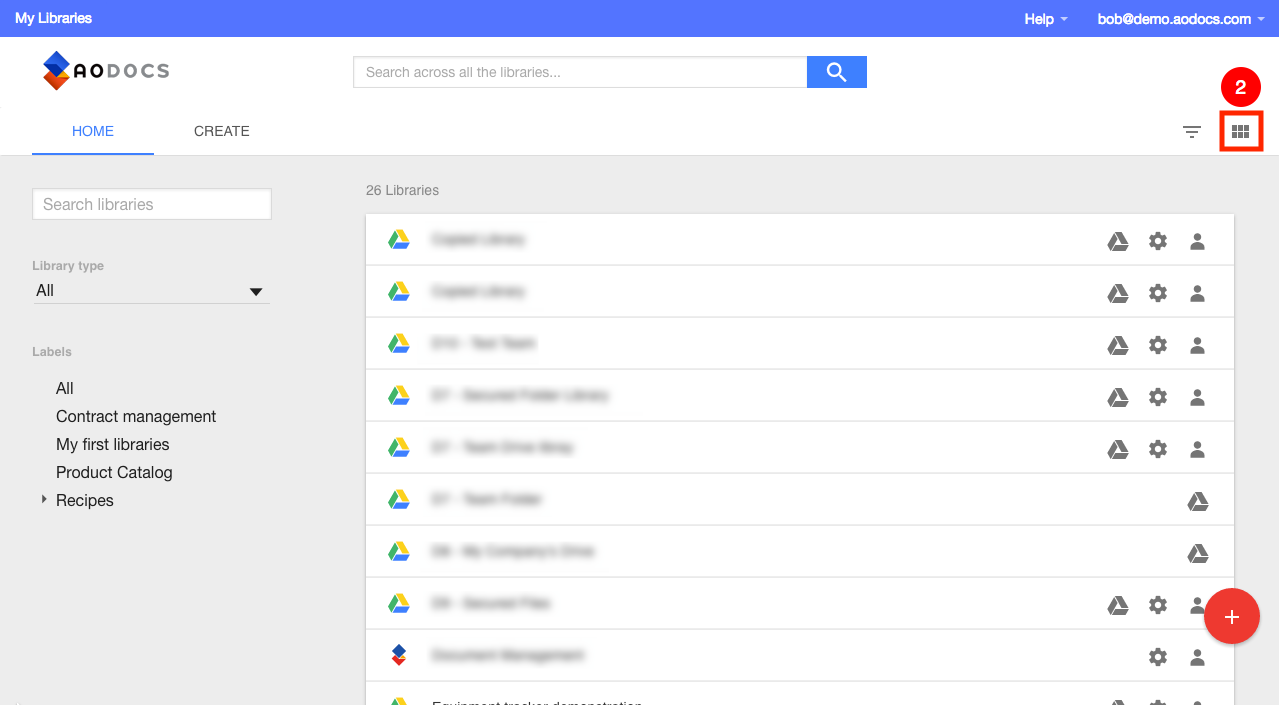 List of libraries displayed in list mode
You can also filter libraries by typing their names (or part of) in the box below the AODocs logo (3). The libraries are then displayed according to your filter (4):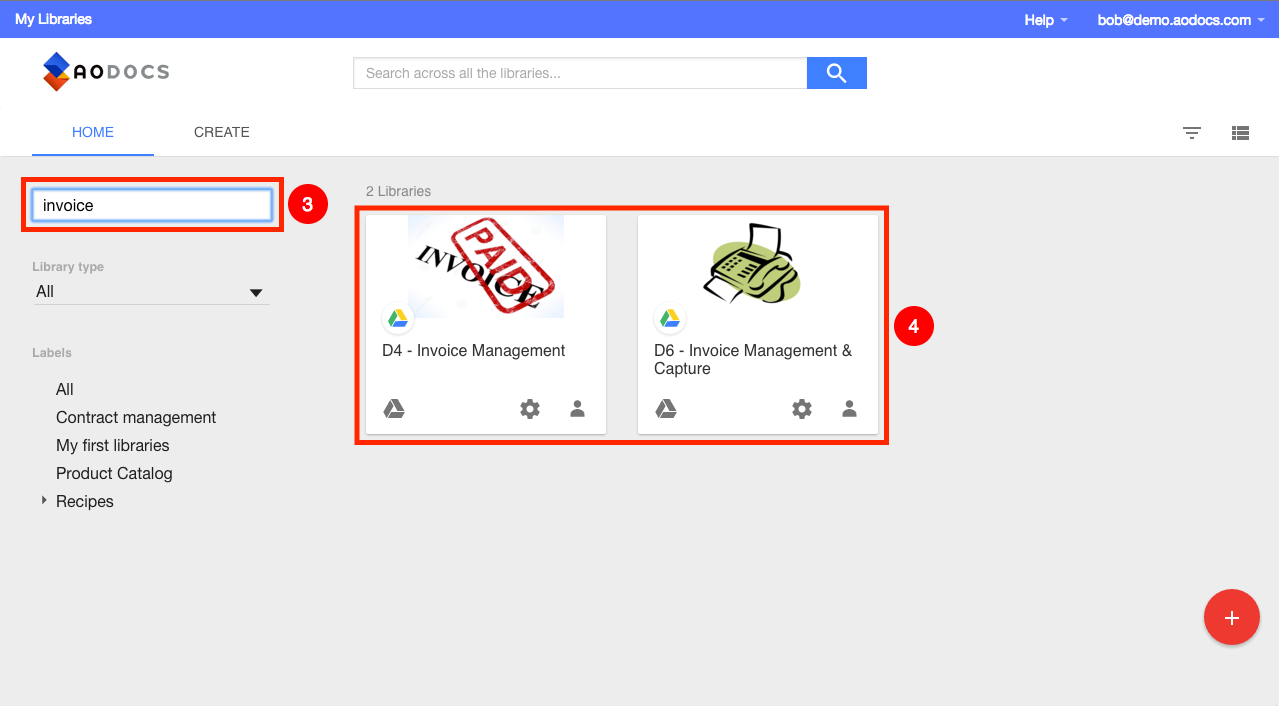 Libraries filtered
Note: Unless you are an AODocs super administrator of your domain, you can only see the libraries to which you have access. If you want to open a library, you just need to click on it.