You can export documents or folders from one Team Folder library or Secured Folder library to another. 
Note: To export between libraries, you must have library administrator permissions on the source and target libraries.
To export documents or folders:
1. In a view, select the document or folder you want to export.
2. Open the More actions menu and select Export.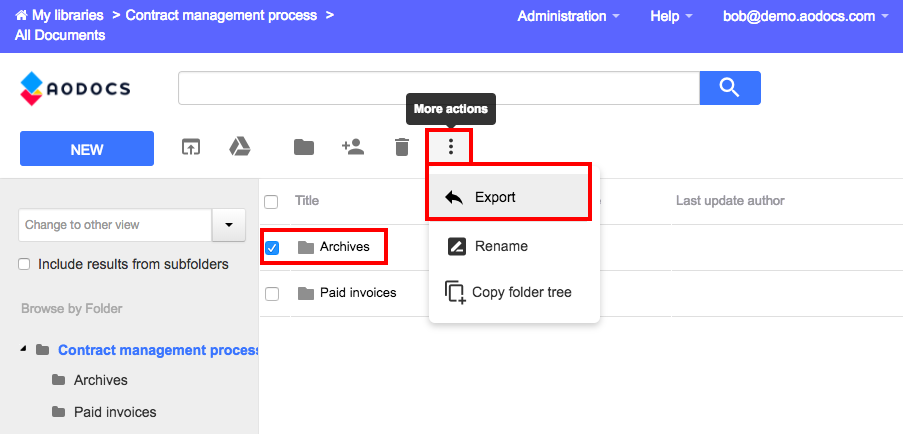 3. Select Transfer to another library.
4. Select the target library from the drop-down menu.
5. Press Export.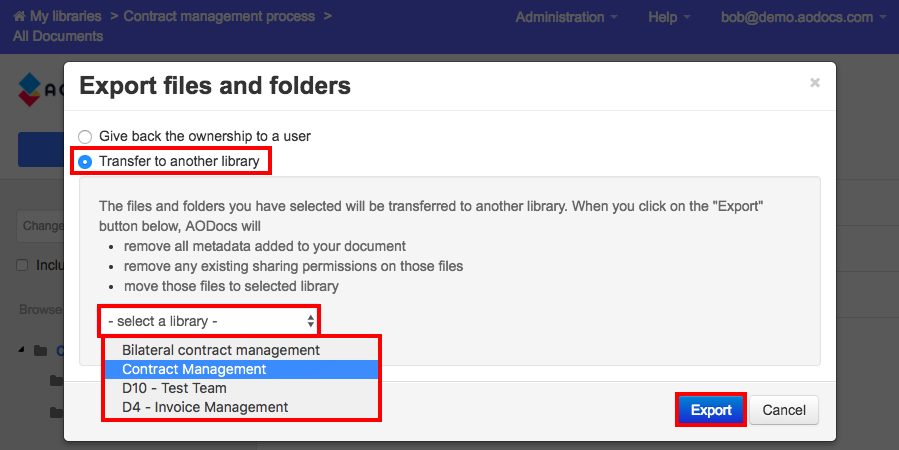 When you press Export, AODocs:
creates an export folder named Export - [current date and time]
moves the selected documents or folders into the export folder
moves the export folder into the target library
notifies the administrator of the source library that the document has been exported
Notes: 
- Document properties are exported only if the configuration of the target library corresponds to that of the source library.
- Workflow states of exported documents are not exported.
- Sharing permissions of exported documents and folders are not exported.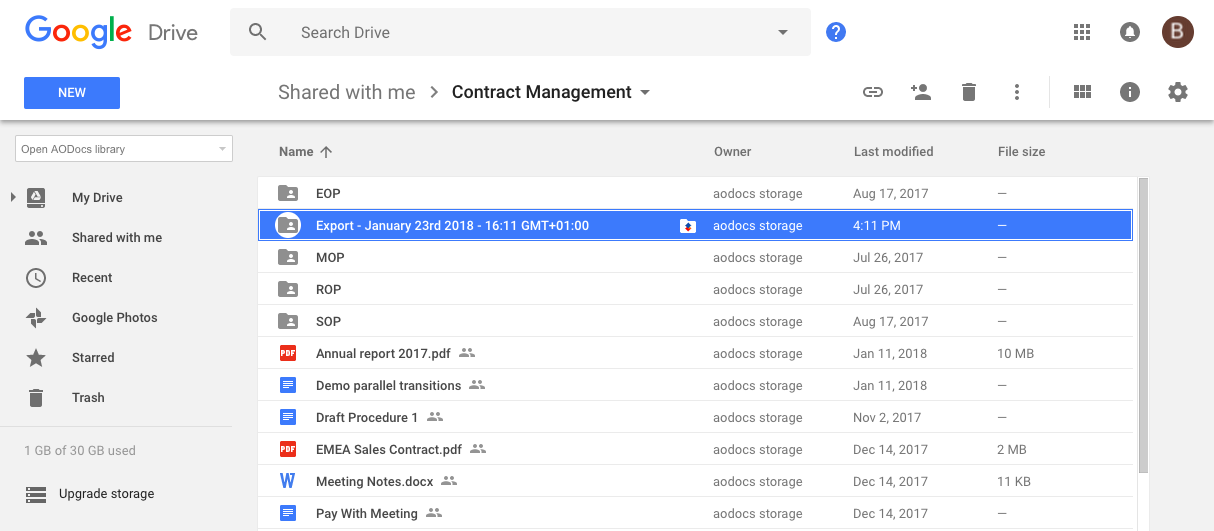 Exported folder generated in the target library


Notification email to confirm the export