As a library administrator, you can access your Team Folder settings directly from Google Drive.
Note: You can also configure your Team Folder security settings in AODocs.
Automatically generated table of contents
---
Access the Team Folder security center
1. Access a Team Folder as a library administrator.
2. Click the gear button and select Security center.

---
General
In the General tab, you can:
rename the Team Folder's root folder
Note: Don't use the Rename button in Google Drive to rename your Team Folder, as AODocs doesn't recognize it.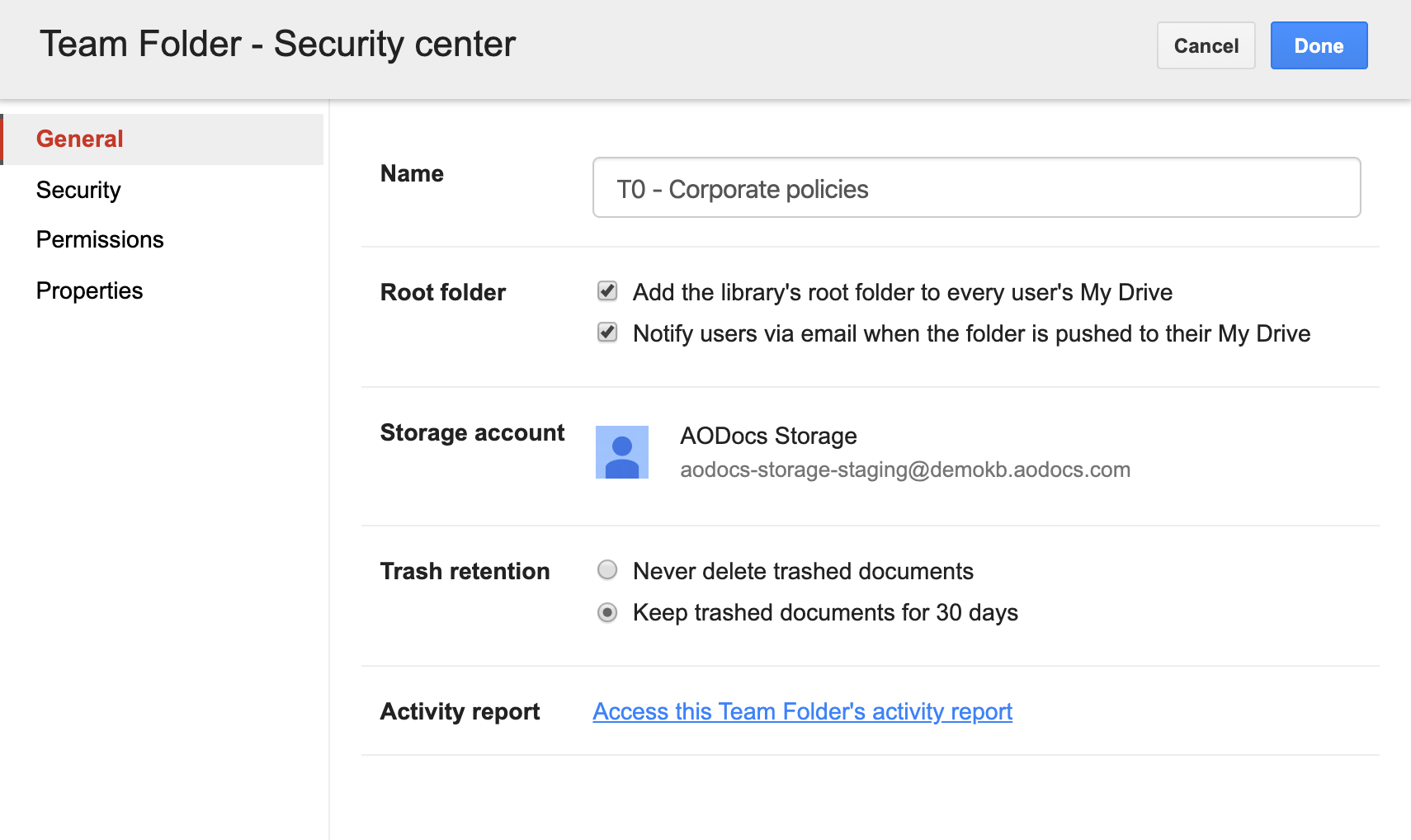 ---
Security
In the Security tab you can prevent users from:
sharing files and folders
Important: If you select the checkbox Only administrators can share files and folders in a Team Folder, users won't be able to move files or folders by drag and drop in Google Drive. This is due to a restriction in Google Drive. In this case, there are three ways for users to move files and folders:
– As an administrator, activate the security setting Interpret internal shortcuts in Team Folders as move operations. When users create shortcuts, AODocs moves the files or folders to the required location.
– If users have the Smarbar installed and have access to the root level of the Team Folder, they can use the Move to button provided by the Smartbar to move their files and folders individually.
– Users can move one or more files and folders in AODocs.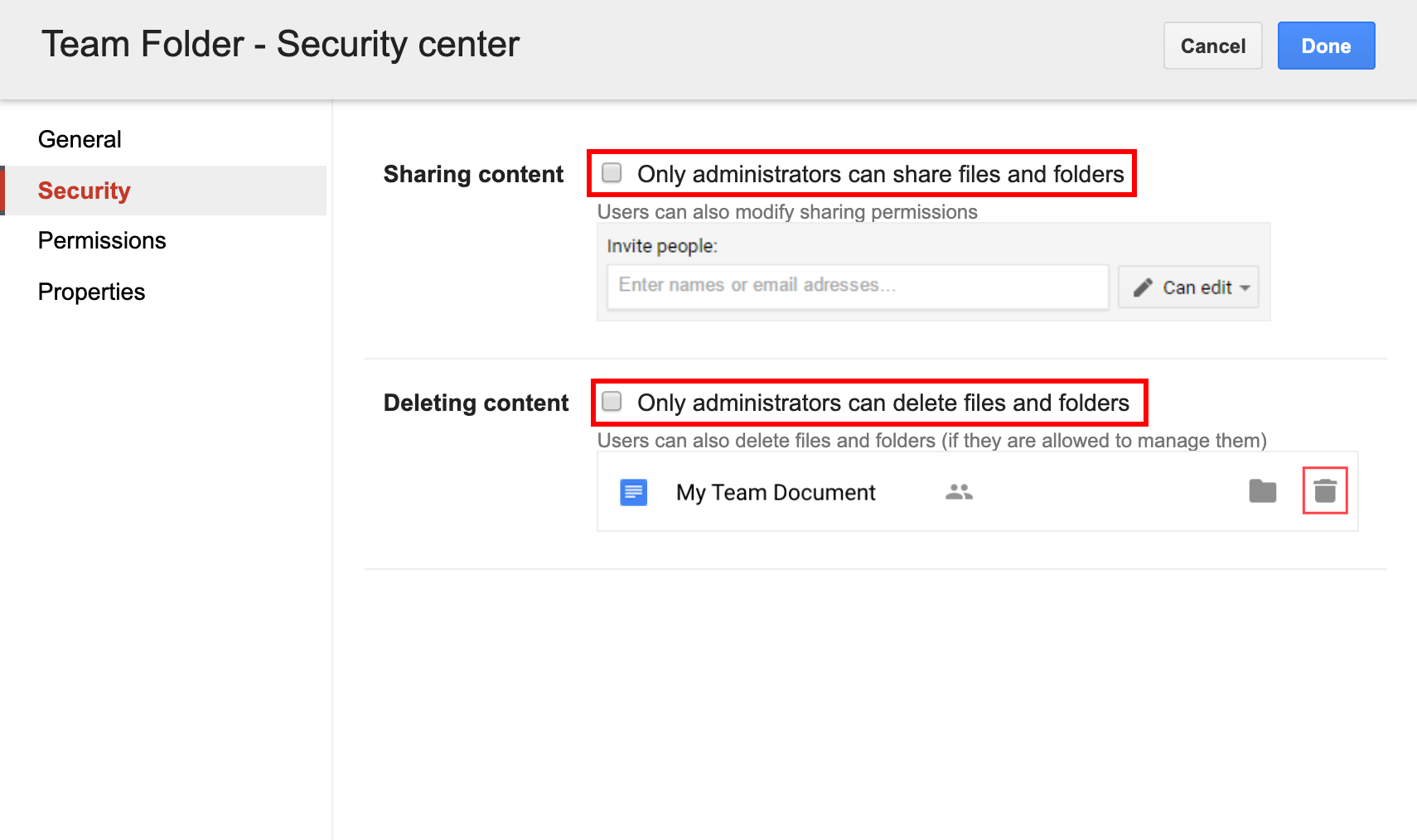 ---
Permissions
In the Permissions tab, you can configure who has access to the Team Folder.
You can:
define the permissions mode
manage your root folder permissions
add new users or groups to the Team Folder
edit permissions for existing users
Learn more: Manage permissions in your Team Folders.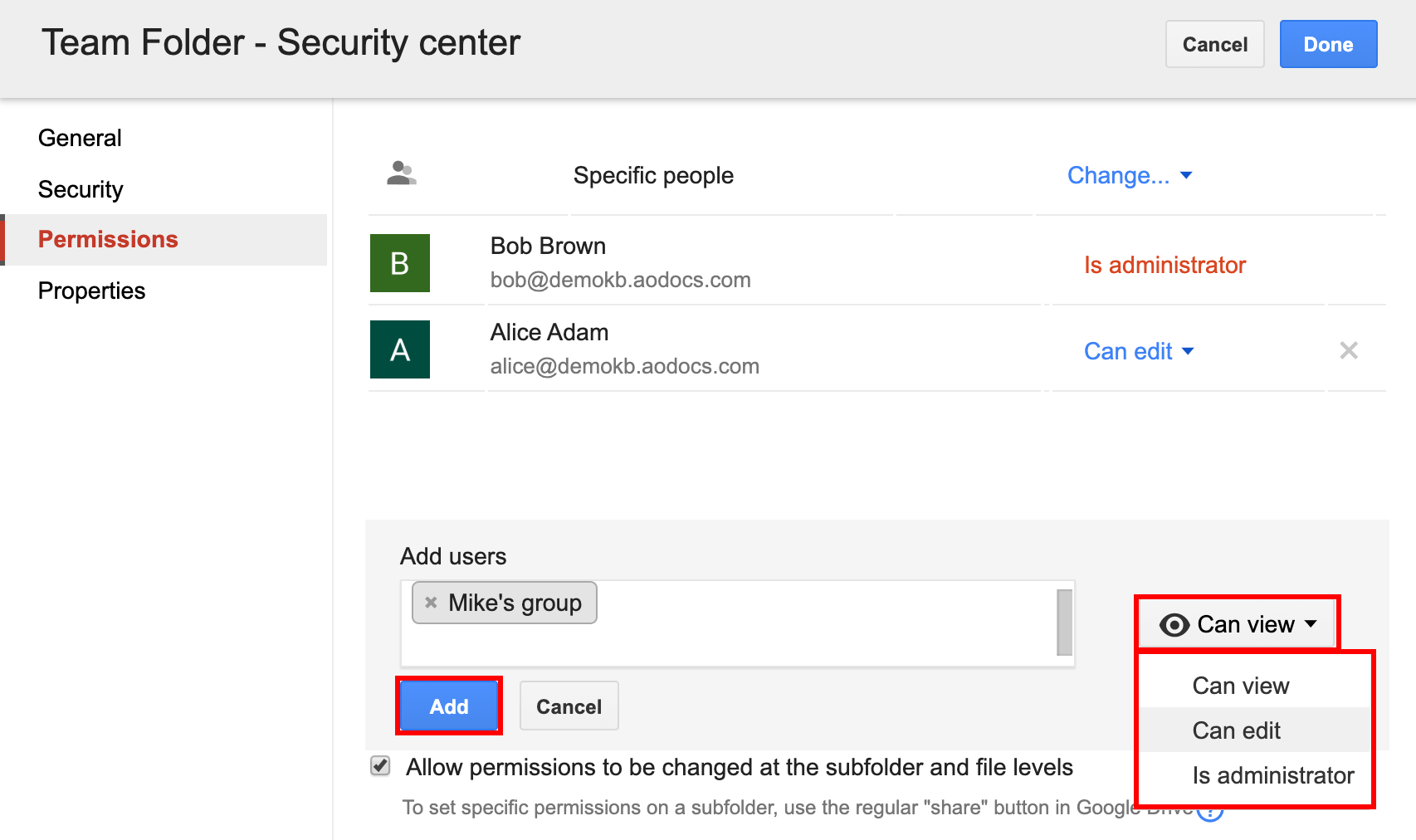 ---
Properties
In the Properties tab, you can create, edit or delete AODocs properties for your Team Folder. 
Learn more: Configure custom properties from Google Drive.