With the AODocs Smartbar installed, library administrators can lock the folder structure of a Secured Folder. To do so, open the library for which you want to lock the folder structure in Drive. At the top of the page, you will see the settings icon (1). Click on the icon and select "Library settings" (2). 
Learn more here: Install the AODocs Smartbar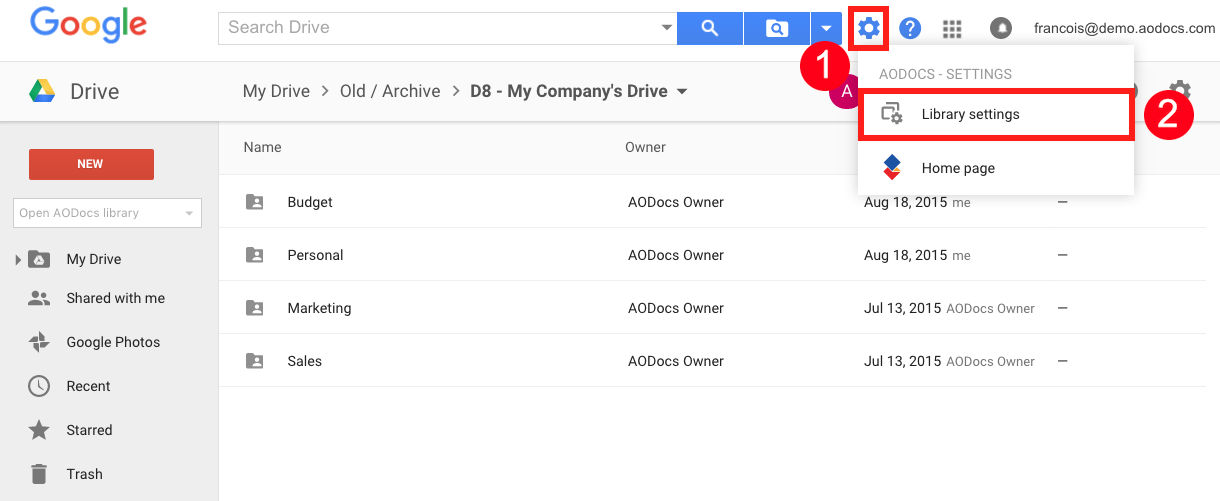 Accessing Secured Folder settings from Drive
The Secured Folder settings pop-up will appear. There are three tabs on the left-hand side of the pop-up. Click on the Security tab (3). You will see the option "Managing folders". Check the option "Only administrators can modify the folder structure" (4) and click "Done" (5).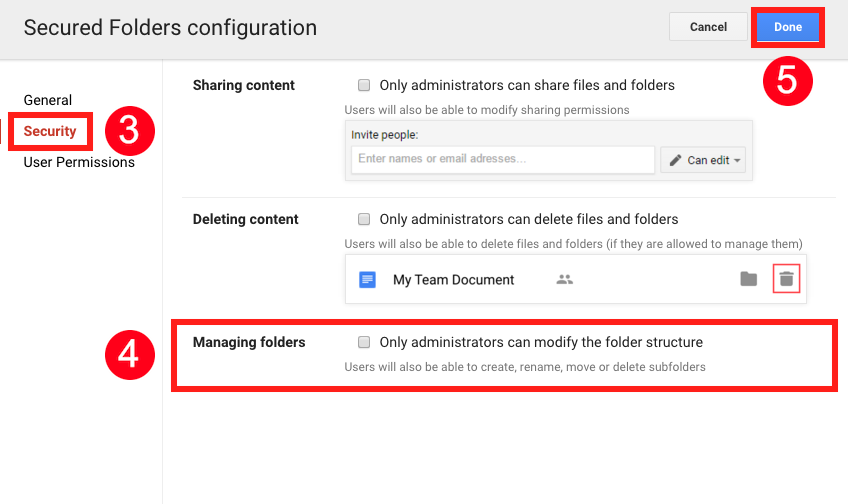 Locking folder structure in a Secured Folder
The structure of the folders and subfolders is now locked and the users will not be able to create, move, rename or delete folders. If they try to do so, they will receive an explanatory error message.
Learn more here: Delete documents and folders.


Error message for user while attempting to move folders