Team Folder libraries are visible in Google Drive and owned by your company. End-users can add new files and modify sharing permissions just like they do in regular Google Drive folders.
To share Team Folder files on Google Drive, right-click the folder or file you want to share and select Share from the drop-down menu (1).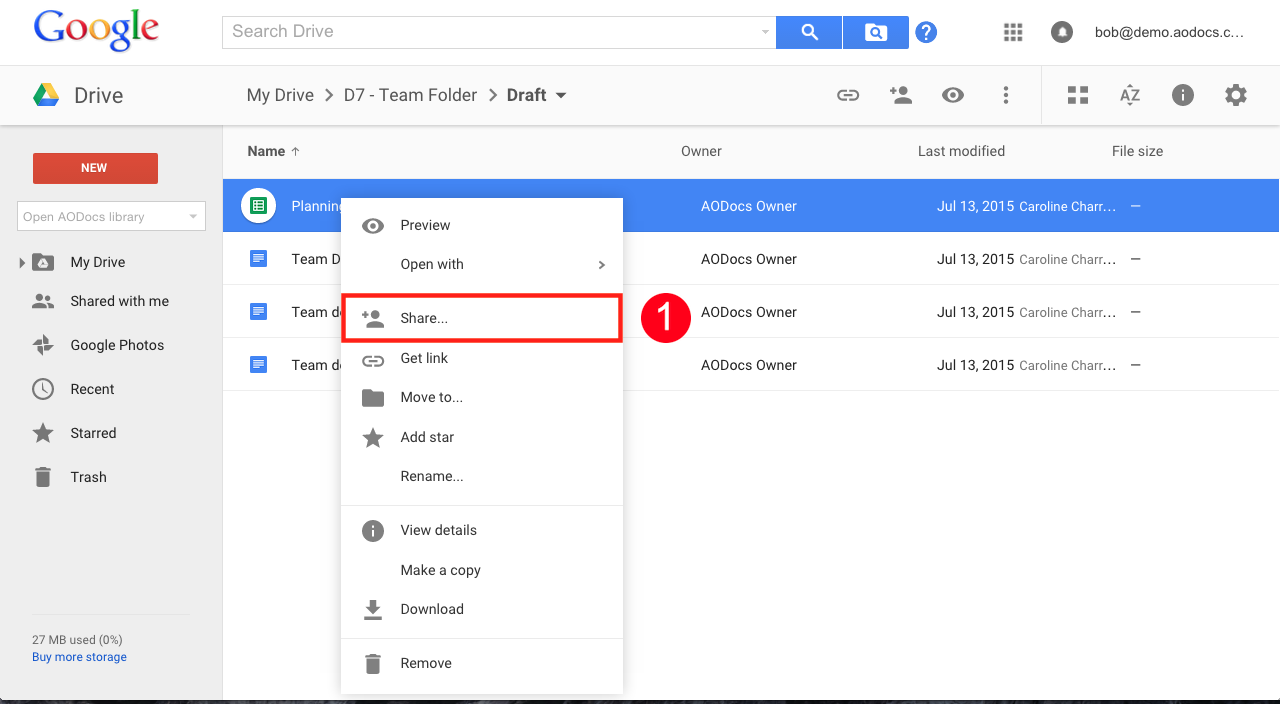 Right-click on the file to access the share button
Additionally, in case of opened Google files you can edit the sharing permission with the "Share" button (2) available at the top right corner of the Google editor.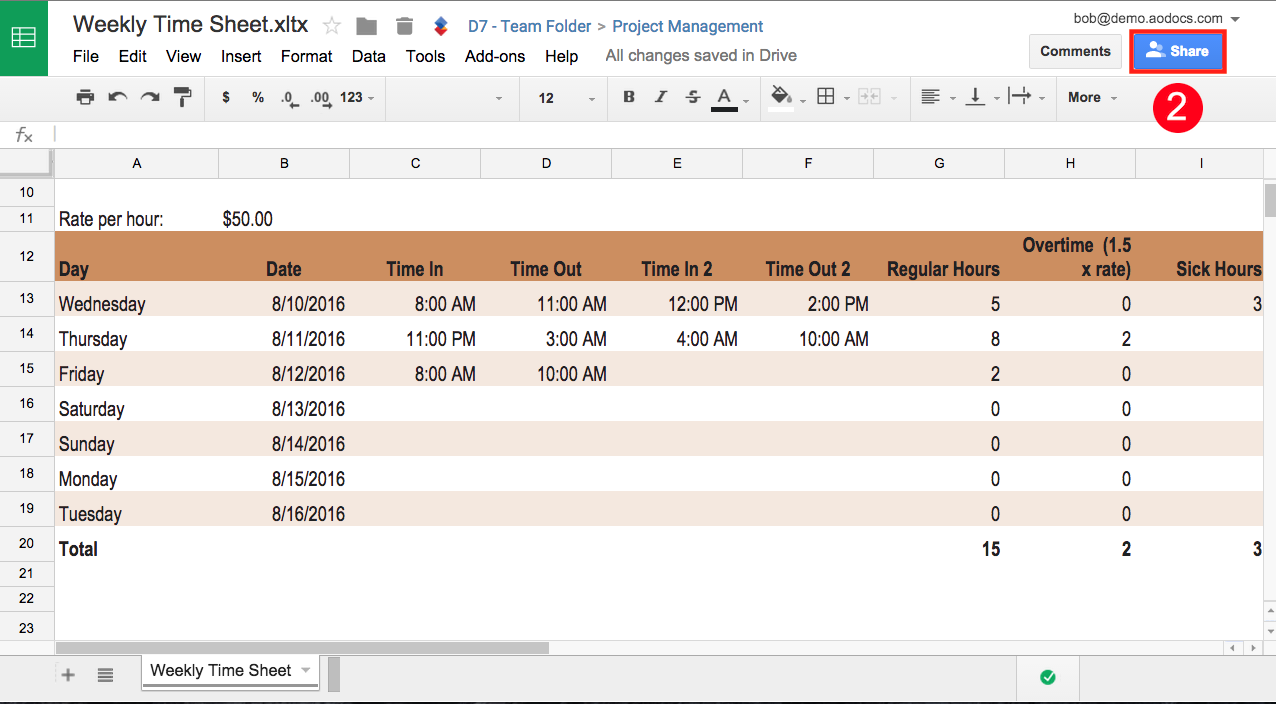 The "Share" button for Google files
Share the file with individual user or groups (3).
Note: Depending on your Drive sharing policy, you may share files outside the domain or change the visibility to share it with people from or outside your domain.
Once you have entered the list of people, you can fix the permission for the members (4) and set them to:
"Can edit" allows the user to edit the file.
"Can comment" allows the user to comment on the file.
"Can view" allows the user to only view the file.
Then click "Send" (5) to confirm the new permissions.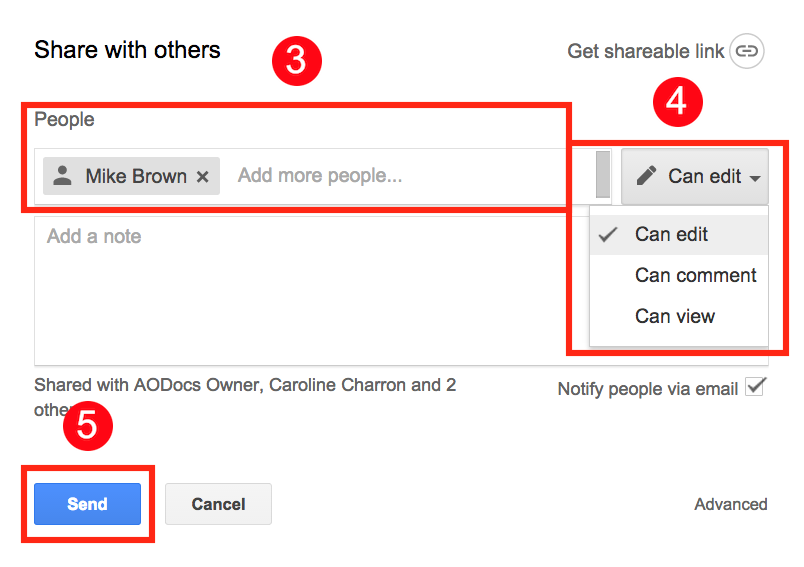 Set up list of recipients & permissions
To learn more on sharing files in Google Drive, refer to the Google support article.