With the AODocs Smartbar installed, you can open and edit Microsoft Office files (Word, Excel and Powerpoint) directly in Google Drive, without having to download, modify and re-upload them in Google Drive. 
In addition, if UFO is also installed, you can use it with the Smartbar and open and edit any non-Google files from the Google Drive interface directly on your computer.
Read more about the AODocs Smartbar and opening and editing non-Google files with UFO.
This article explains how to edit non-Google files from Google Drive directly on your computer.
---
Edit Microsoft files with the Smartbar
You can edit Microsoft Office files with the Smartbar installed and activated even if UFO is not installed.
1. Click the dedicated Edit file button displayed next to your Microsoft Office file.
The Edit file button appears when you hover the cursor over a Microsoft Office file. Microsoft Office downloads the file from AODocs.
Tip: You can open files in Microsoft Office that are not managed by AODocs, for example files from your My Drive folders or files from your Team Drives.

2. The AODocs Smartbar opens the file in the dedicated Microsoft Office application, for example Excel.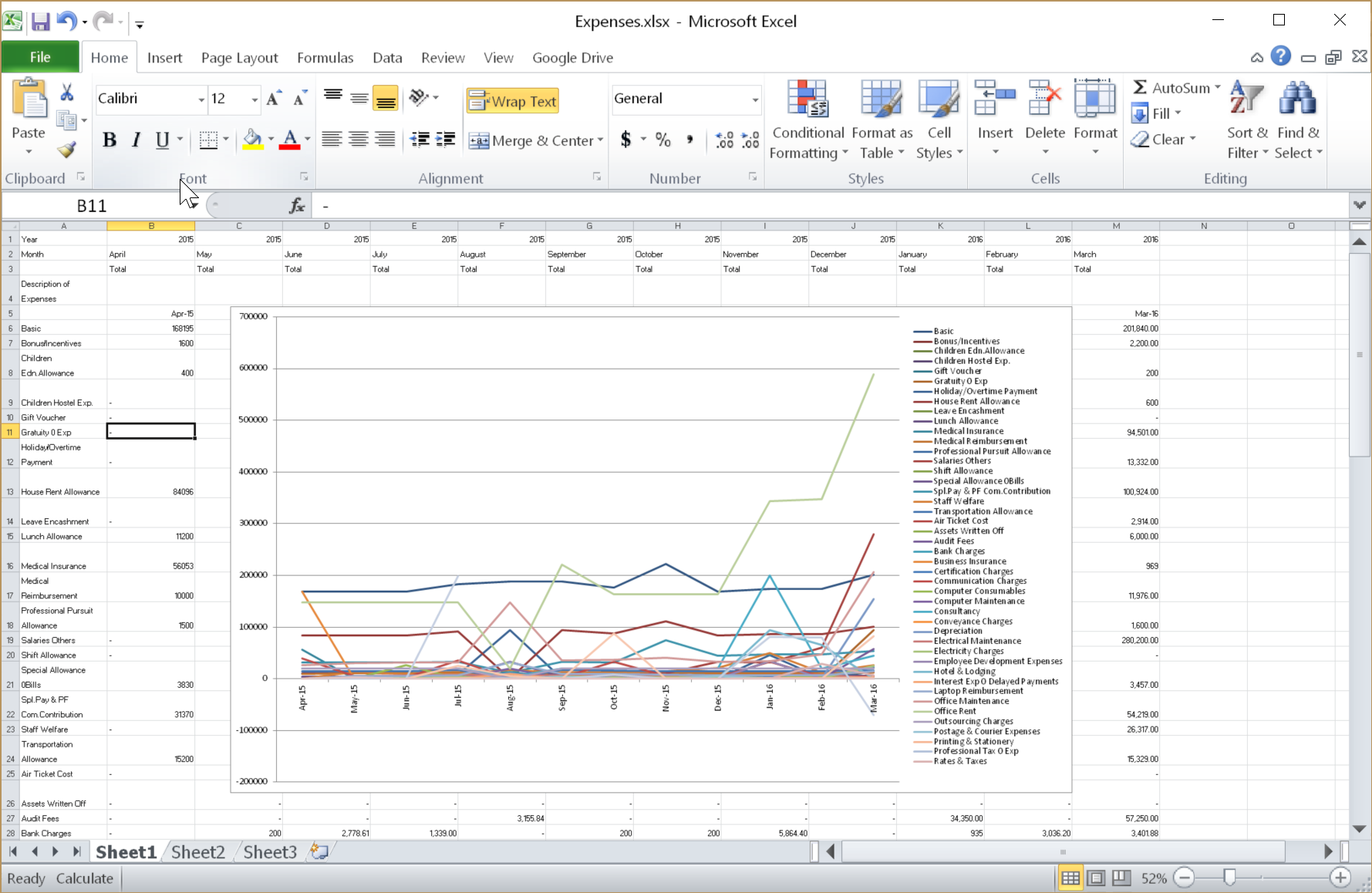 3. Edit your Microsoft Office file directly in the dedicated application.
4. When you have finished your modifications, save and close your file.
5. In Google Drive, check that your changes have been saved by selecting your file and pressing the preview button.

Note: 
- Two users can't edit the same file at the same time. The file is automatically locked when a user opens it. If another user tries to edit the file, they will only be able to save a local copy or open it in read only mode.
- If you keep a file open for one hour without saving it, the lock is released and another user can edit the file. You will no longer be able to edit the file again until the other user has finished editing. You can save the file locally to keep any unsaved changes.
You can open Microsoft Office files on your computer only if:
the file is a Microsoft Office Word, Excel or PowerPoint file with one of these extensions:

Word document: docx, doc or docm
PowerPoint document: pptx, ppt or pptm
Excel document: xlsx, xls or xlsm

you have Microsoft Office installed on your computer - supported versions are from Office 2010 Service Pack 2 up to the most recent version for Windows and Mac OS
the name of the document doesn't exceed 250 characters
the size of the document doesn't exceed 32 MB
Note: In Microsoft Office, files managed by AODocs may open automatically in Protected View because they are downloaded from the internet. To edit the file, accept the prompt that appears when you open it. To change this default behavior, change the setting of the Protected View in Microsoft Office. Read more about how to change your Protected View settings. 
---
Edit non-Google files with UFO in Smartbar
You have to install the Universal File Opener extension to be able to use it with the Smartbar.
Note: The Universal File Opener (UFO) is in public beta and will be available for free during this period. After the public release, it will be available to paying AODocs customers who pay list price as long as their AODocs subscription remains active. Other users can purchase UFO for a fee.
UFO in Smartbar allows you to open and edit non-Google files of any size from the Google Drive interface directly on your computer.
Press the Open file button.  

If UFO isn't installed, you will still see the Open file button on all files. If you press the Open file button for non-Office files, a prompt containing instructions to install UFO is displayed.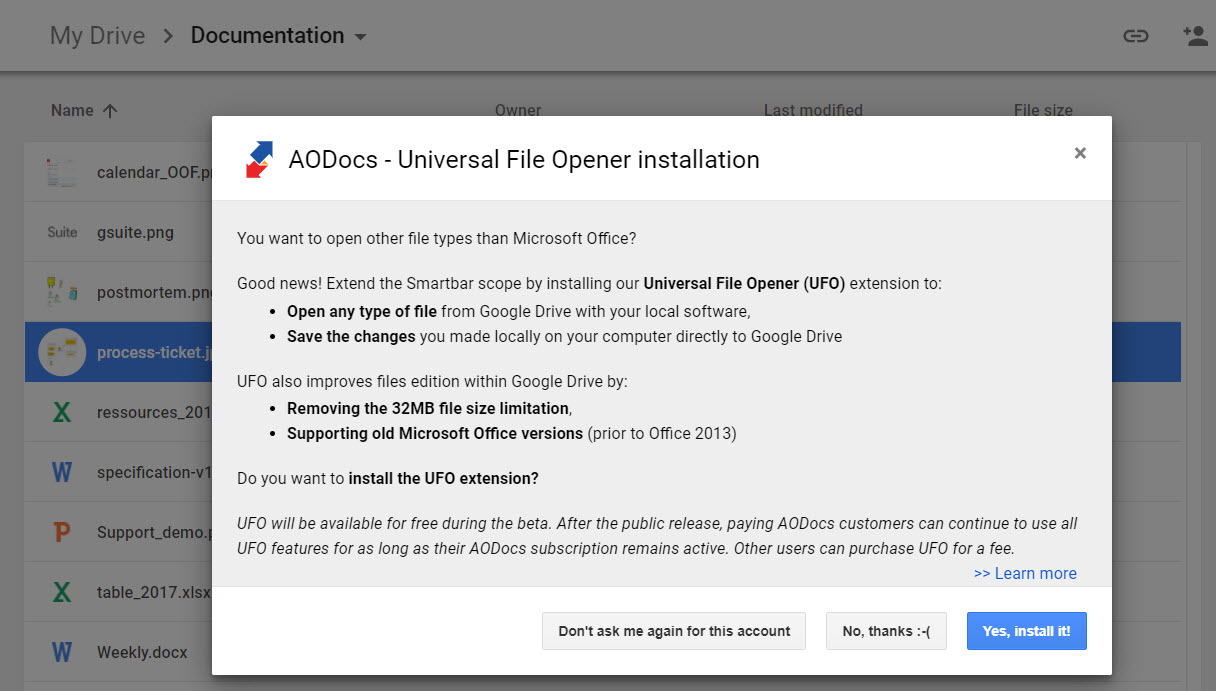 Read more about opening and editing non-Google files in UFO.