Edit Microsoft Office documents
Last update :
With the AODocs Smartbar, you can open and edit Microsoft Office documents (Word, Excel and Powerpoint) directly in Google Drive, without having to download, modify and re-upload them in Google Drive.
Learn more here: Presentation of the AODocs Smartbar
To edit Microsoft Office documents directly in Google Drive, you have to click on the dedicated icon ("W" icon for Word, "X" icon for Excel and "P" icon for PowerPoint) displayed on the row of your Microsoft Office (1) document.

The "Edit file" button appears when hovering over a Microsoft Office document
After clicking on the icon, Microsoft Office will automatically download the file from AODocs:


Microsoft Office window showing the progression of the download
And then open it in the relevant Microsoft Office application (Excel for example):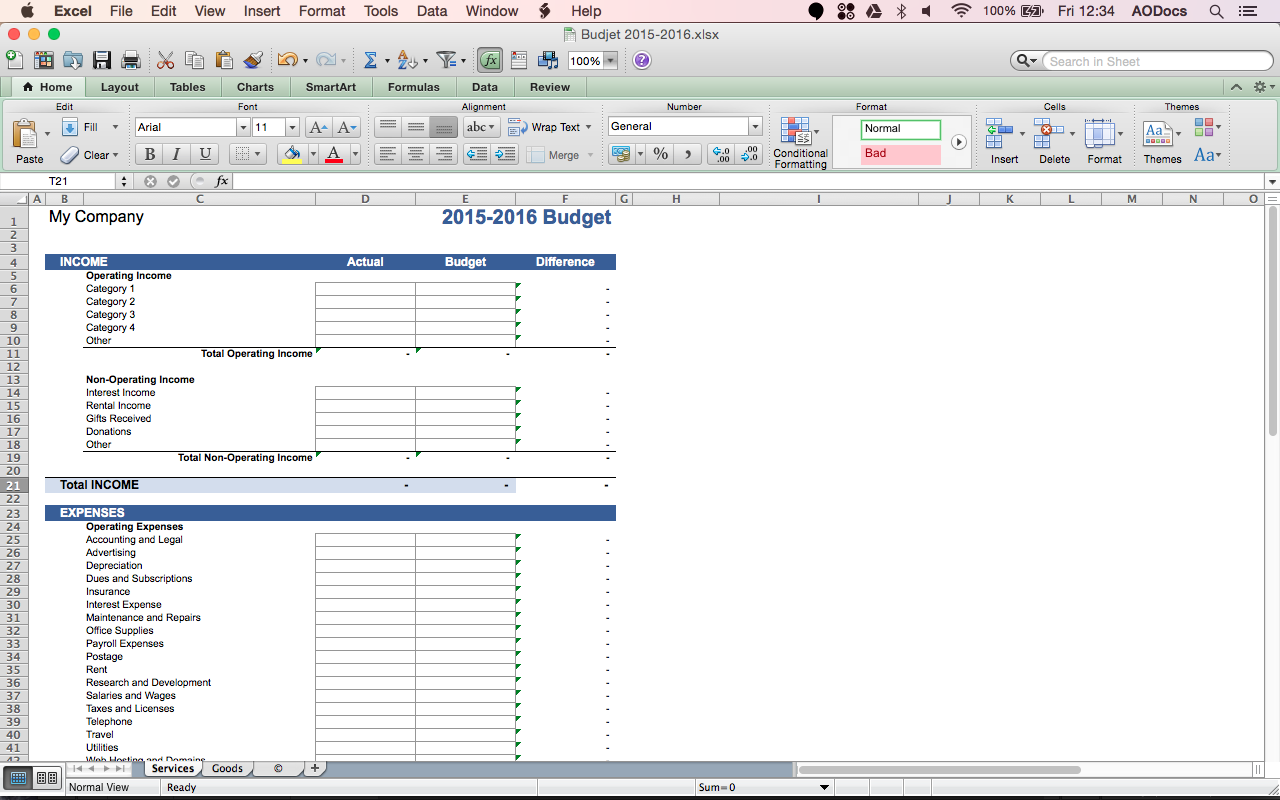 My Office document is automatically opened in the dedicated Office application
You can now modify your Office file directly in the dedicated Office application (Excel for example).
Once you have finished your modifications, click on the "save" button (2) and close the file (3).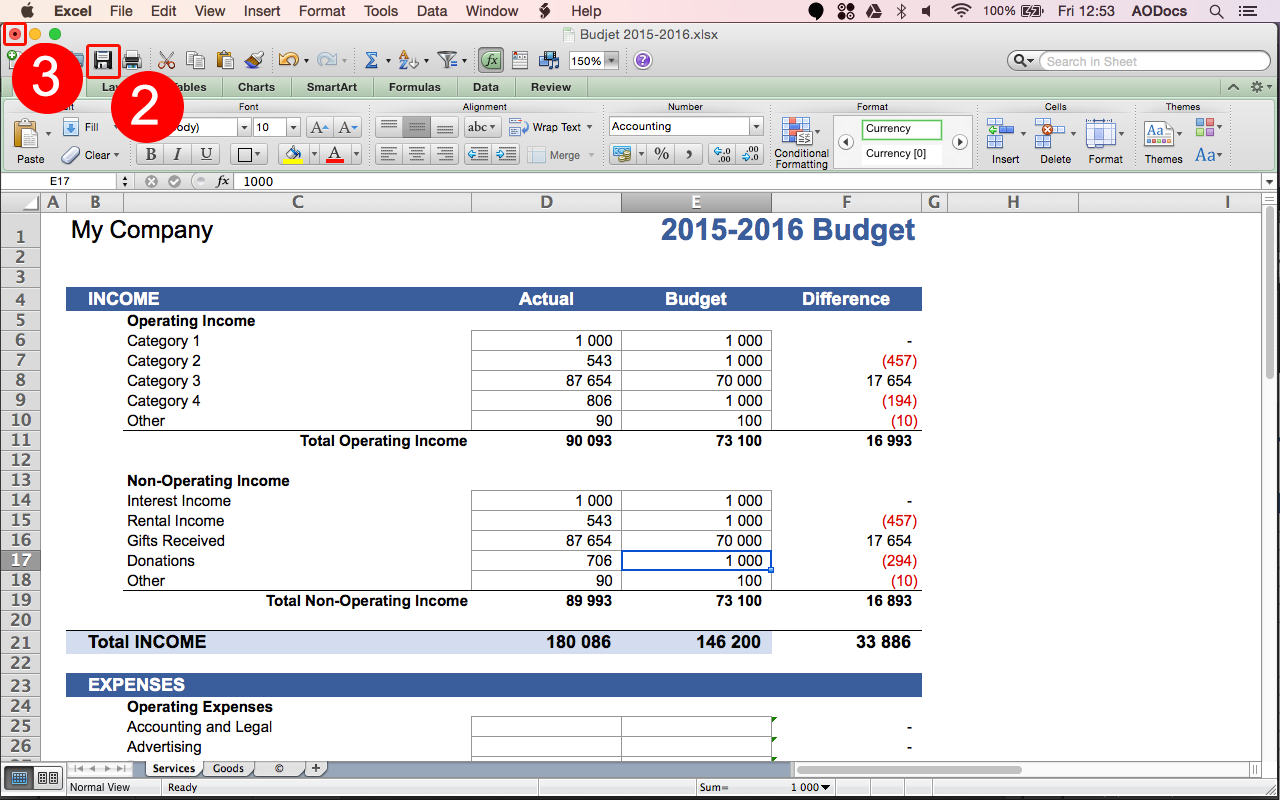 Just click on "save" and close the document after having edited your Office document
Back in the Google Drive interface, you can now check that your changes have been saved by selecting your document (4) and then clicking on the preview button (5).

Previewing in Google Drive the document edited in Microsoft Excel
To check that the modifications you made have been saved in Google Drive, click on the "preview" button.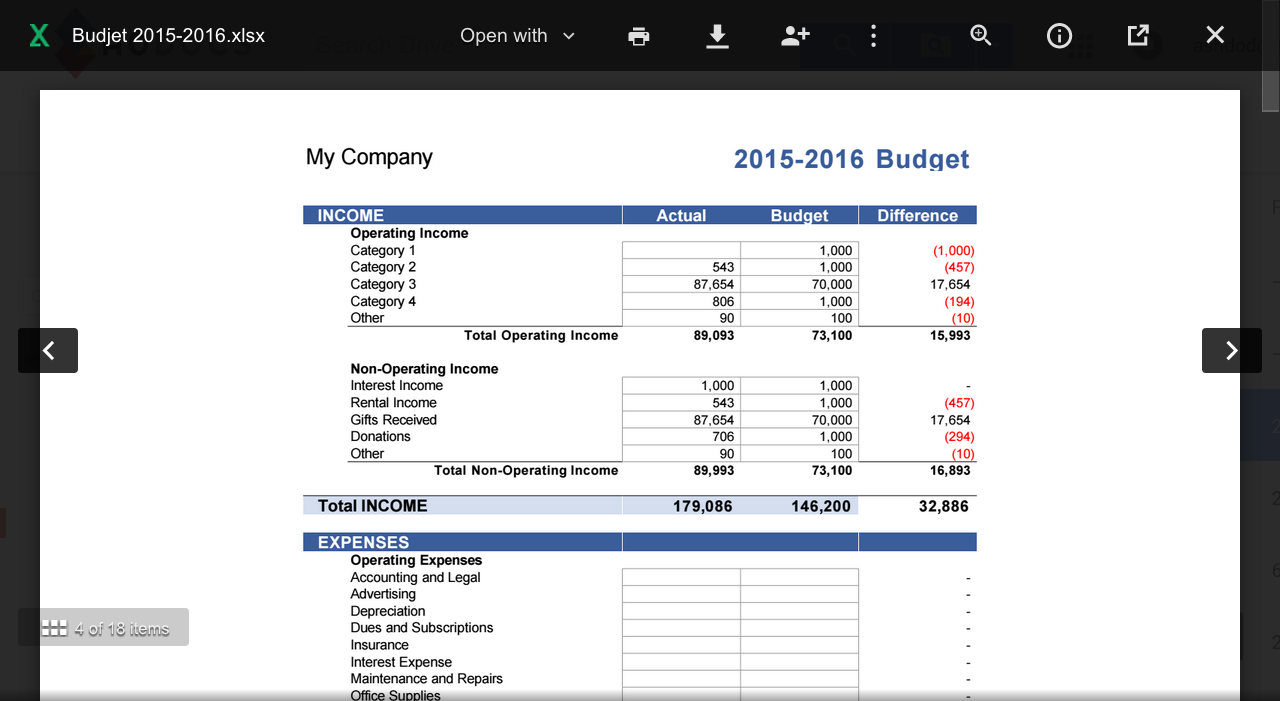 As expected your last changes have been saved in Google Drive
Please note that two users cannot edit the same file at the same time. The file is automatically locked when opened by the first user. If another user tries to edit the file, they will only be able to save a local copy (6) or open it in read-only mode (7).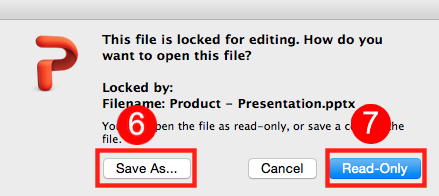 AODocs prevents concurrent modifications on Microsoft Office files
Moreover, after one hour without saving an open file you won't be able to save it back to AODocs anymore. Only local saving will be possible and the document will be unlocked for other users.
Note that opening Microsoft Office documents on your computer only works if:
it is a Microsoft Office Word, Excel or PowerPoint, here is the list of extensions supported:

Word document: docx, doc and docm
PowerPoint document: pptx, ppt and pptm
Excel document: xlsx, xls and xlsm

you have Microsoft Office installed on your computer. The supported versions are from 2007 up to the most recent 2015 for Windows and Mac OS;
you are using Google Chrome with the latest version of the AODocs Smartbar extension and the AODocs WebDAV client is installed on your computer;
Learn more here: Install the AODocs Smartbar, Install the AODocs WebDAV client.
the name of the document does not exceed 250 characters;
the size of the document does not exceed 32 MB.