Users can delete documents if they have the permission to do so in a library. Once a document is deleted, it goes to the AODocs library trash. The document stays in the library trash until the defined library retention period or manually permanently deleted by a library administrator.
Additionally, a library administrator can also restore the document.
The AODocs Smartbar enables you to delete files or folders directly from Team Folders and Secured Folders in Google Drive. 

Select the file (1) or folder (2) you want to delete and click on the "Delete file" button on the right.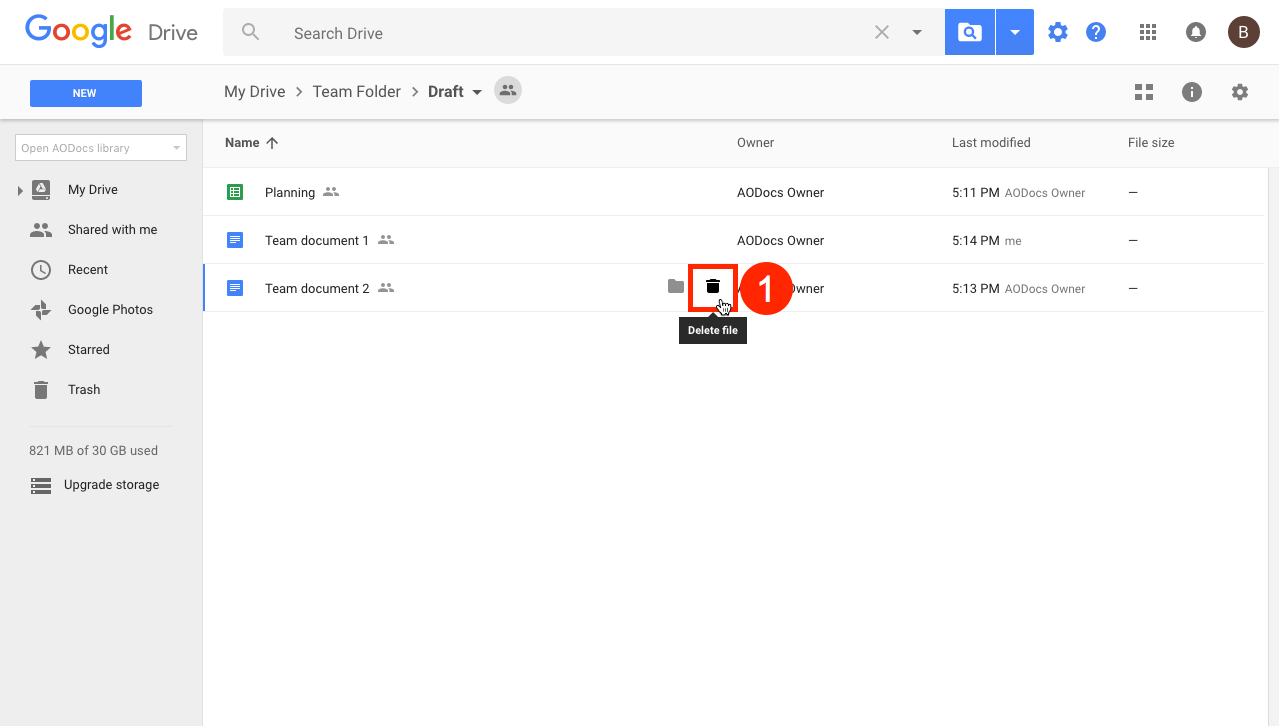 Deleting a file from Google Drive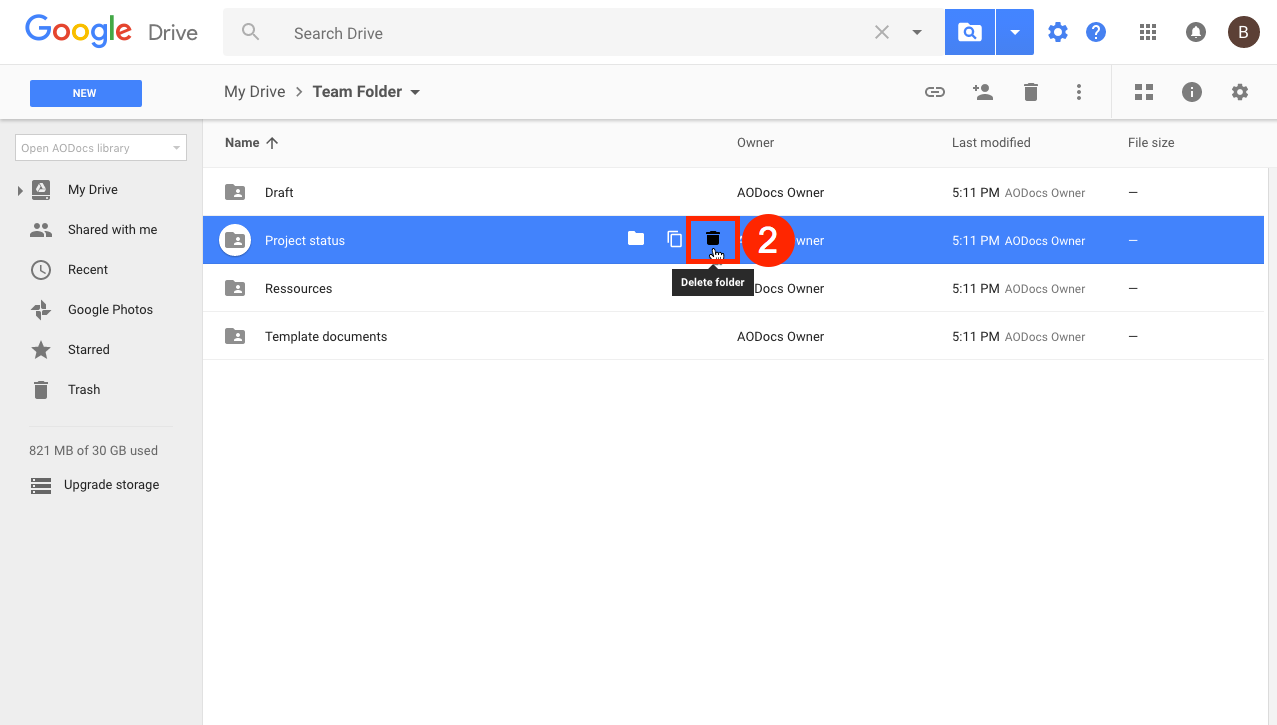 Deleting a folder from Google Drive
A confirmation pop-up is displayed. Click "delete" (3) to confirm the deletion. 
Note: Contributors can delete non-empty folders but only files and folders on which they have "edit" rights will be deleted.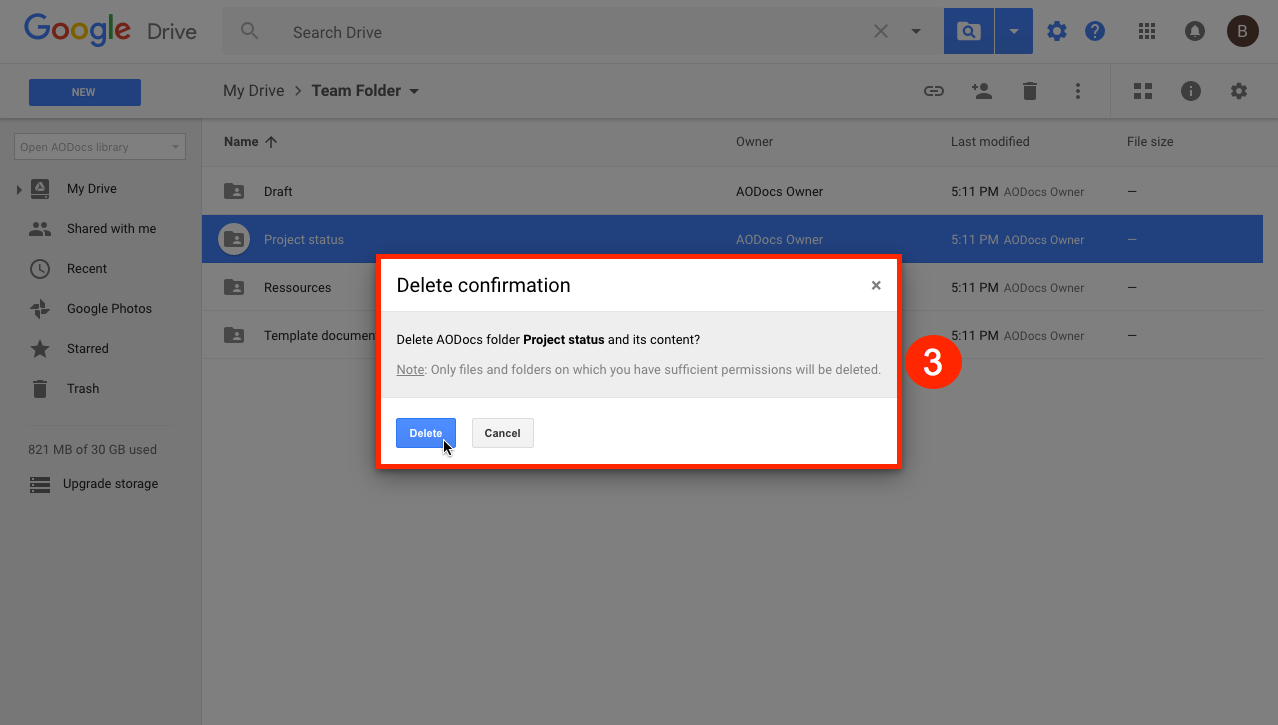 Confirmation pop-up
The deleted item is greyed after deletion (4) and will automatically disappear after a few seconds.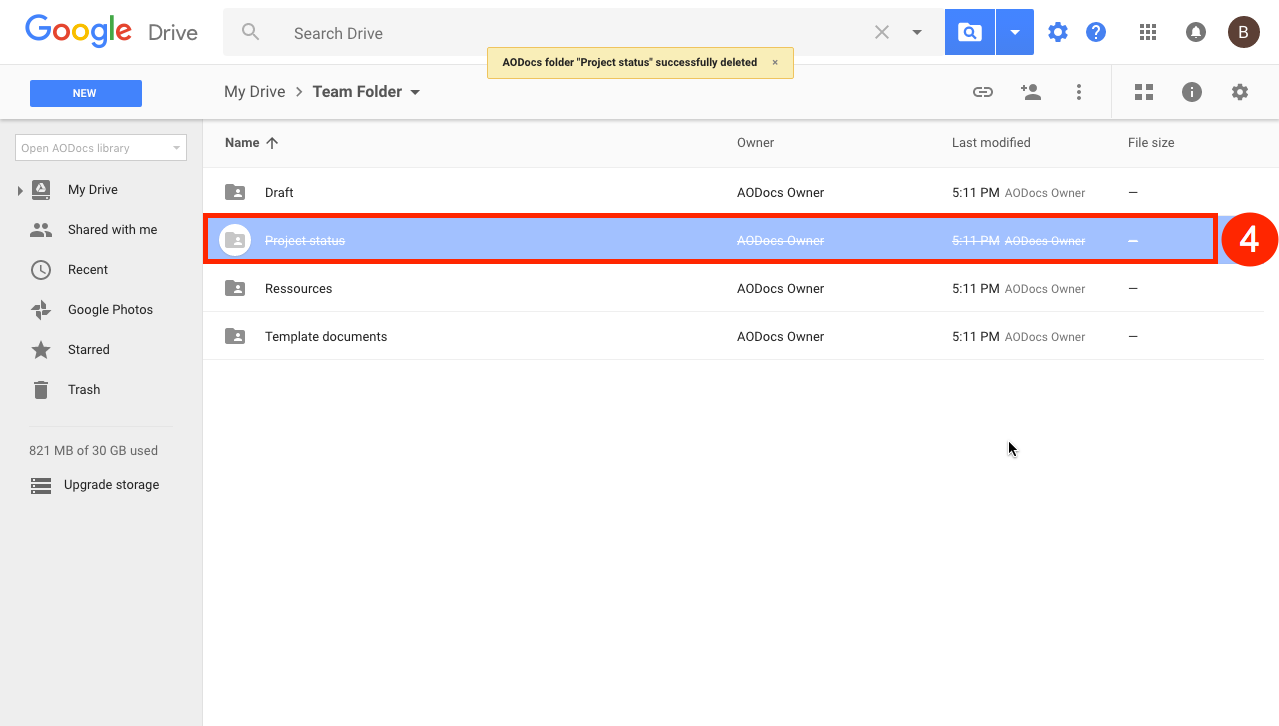 Deleted item greyed after deletion
The file or folder is then sent to the centralized bin of the library. Only administrators have the ability to restore deleted items.
Learn more: Display, restore or delete files from the trash.
Note: Administrators of the library can choose to restrict contributors permissions preventing them from deleting content. If so, the delete button is disabled for contributors (see below).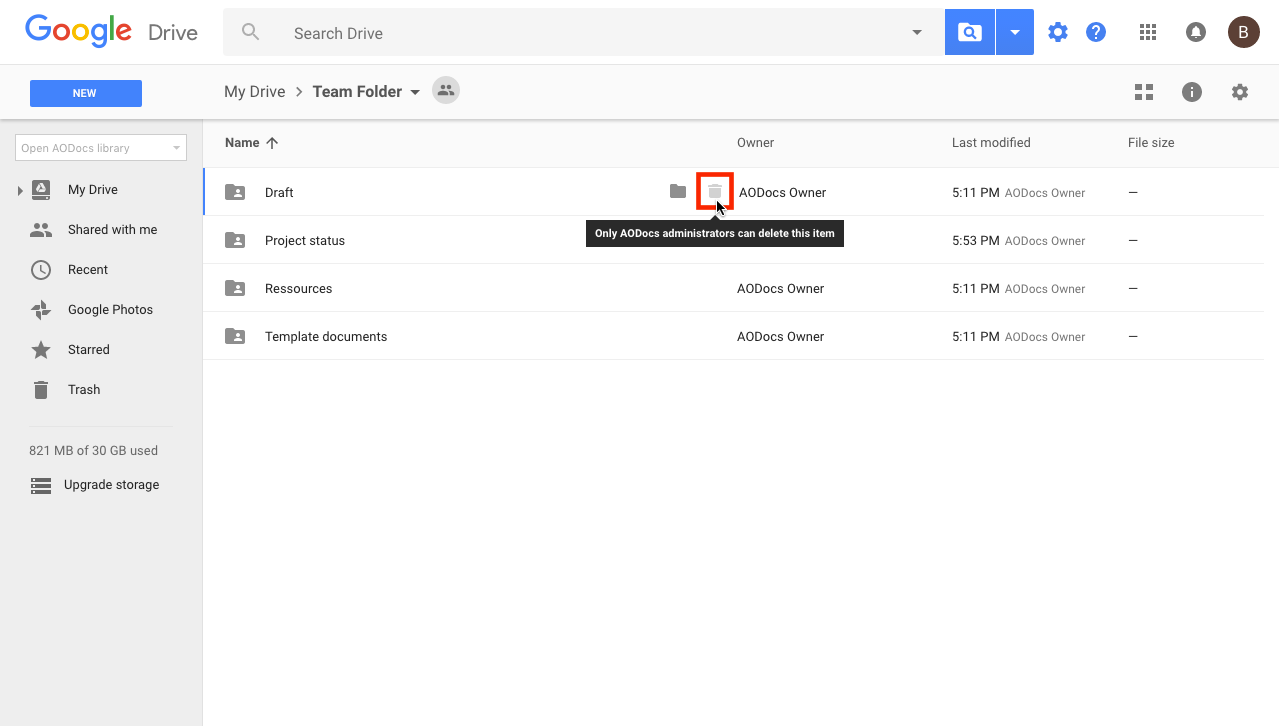 Disabled delete button