The G Suite Super Admin rights are required to perform the actions described in this article.
AODocs uses the APIs G Suite Admin SDK to access the lists of users and groups on your domain.
It allows AODocs to control if a user account exists in your domain, to retrieve the list of users who are members of a Google Group, and many other security-related operations.
Before installing AODocs on your domain, you will need to enable the API in your G Suite Admin console.
First go to https://admin.google.com and log into your Google admin account. Then select Security (1).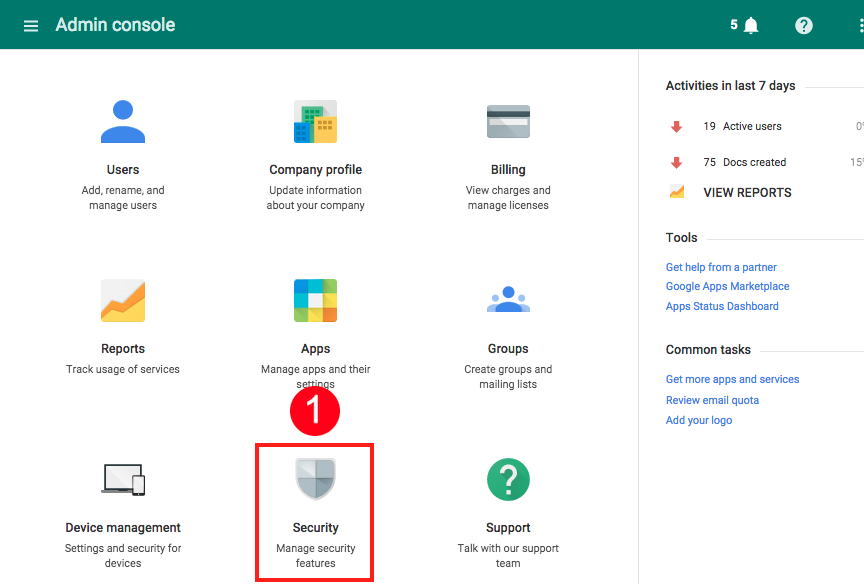 Opening the security settings in the Google domain admin console
Select "API reference" (2) and check the checkbox (3) to enable API access. Click on "SAVE CHANGES" (4) to save.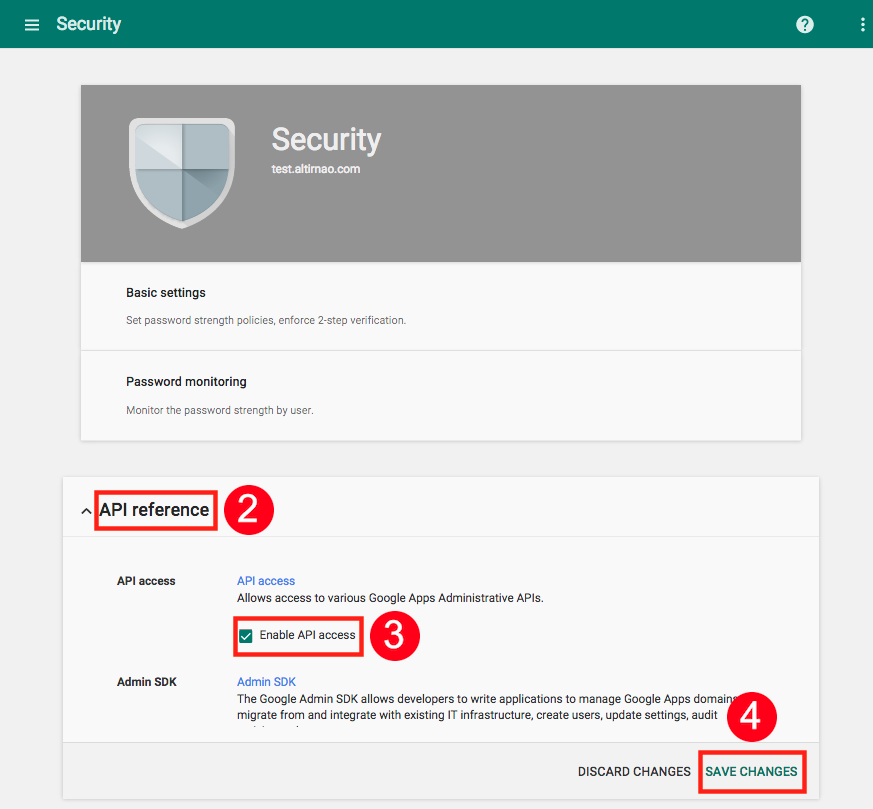 Enabling API access on your domain