As a library administrator, you can access your Secured Folder settings directly from Google Drive.
Note: You can also configure your Secured Folder security settings in AODocs.
---
Access the Secured Folder security center
1. Access a Secured Folder as a library administrator.
2. Press the gear button and select Security center.

---
General
In the General tab, you can:
rename the Secured Folder's root folder
Note: Don't use the Rename button in Google Drive to rename your Secured Foder, as AODoc doesn't recognize it.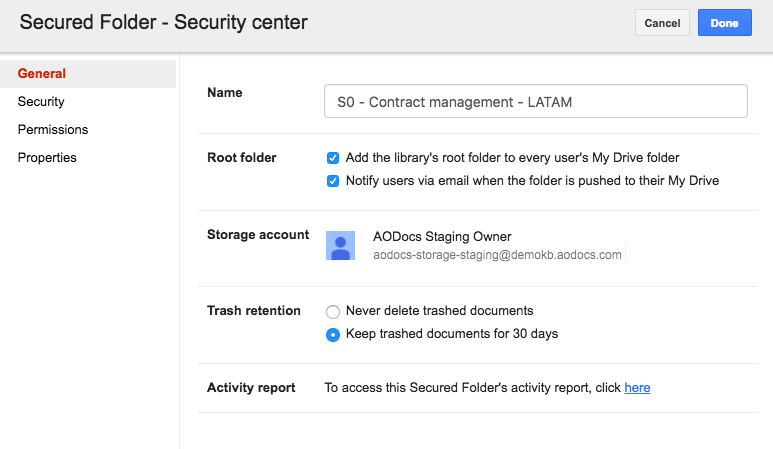 ---
Security
In the Security tab you can prevent users from:
Note: In Secured Folders, administrators can prevent users from deleting, renaming or creating files and folders at the root folder level. This option is available in the AODocs interface. Learn more: Manage folder properties in Secured Folders.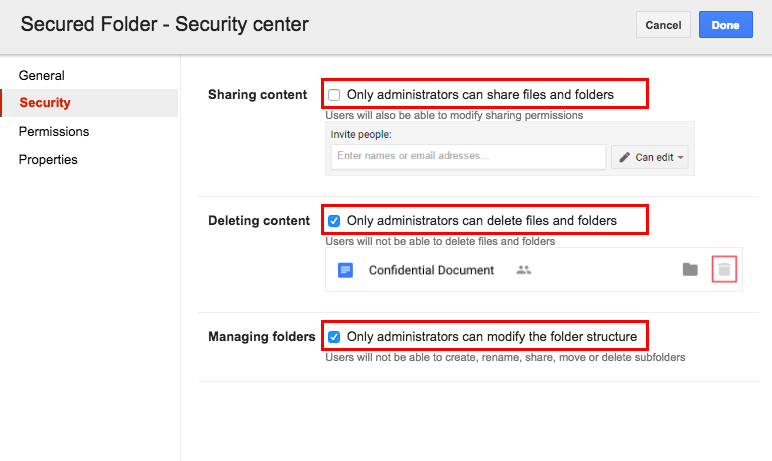 This video shows how to define the options in the Security tab.
---
Permissions
In the Permissions tab, you can configure who has access to the Secured Folder.
You can:
Define the permissions mode
Manage your root folder permissions
Add new users or groups to the Secured Folder
Edit permissions for existing users
Learn more: Manage permissions in your Secured Folders.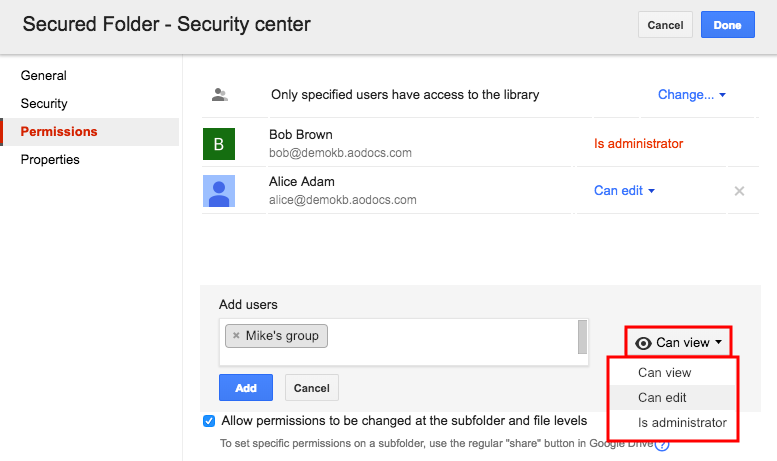 ---
Properties
In the Properties tab, you can add, edit or remove AODocs properties from a document class directly from Google Drive. Learn more: Configure custom properties from Google Drive.