Forms to AODocs is an add-on for Google Forms. It enables users to quickly create content in AODocs, as easy as filling out a Google Forms and submitting it.
The Forms to AODocs add-on creates a bridge between a Google form and an AODocs library. Users answer to the form questions that match the AODocs document properties. Files uploaded through the form will become attachments of the AODocs document.
Once the Google Form is bound to the AODocs library, anyone who fills in the Google Form will create an AODocs document with properties matching their answers.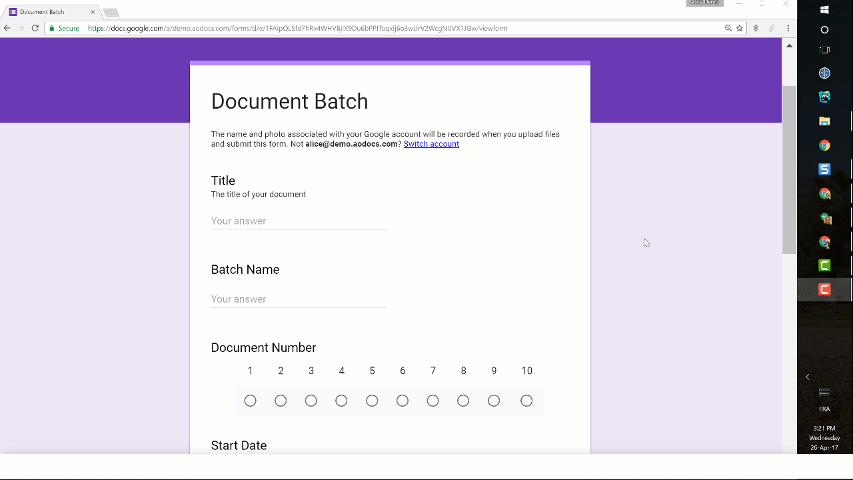 Important:
- To configure the add-on on an AODocs library, you must be an administrator of this library.
- The Forms to AODocs add-on is compatible with every type of library.