The Universal File Opener or UFO is a Google Chrome extension. It enhances the Google Drive interface by allowing you to:
Open the non-Google files locally on your computer in the corresponding application.
Save the changes you have made locally on your computer directly in Google Drive.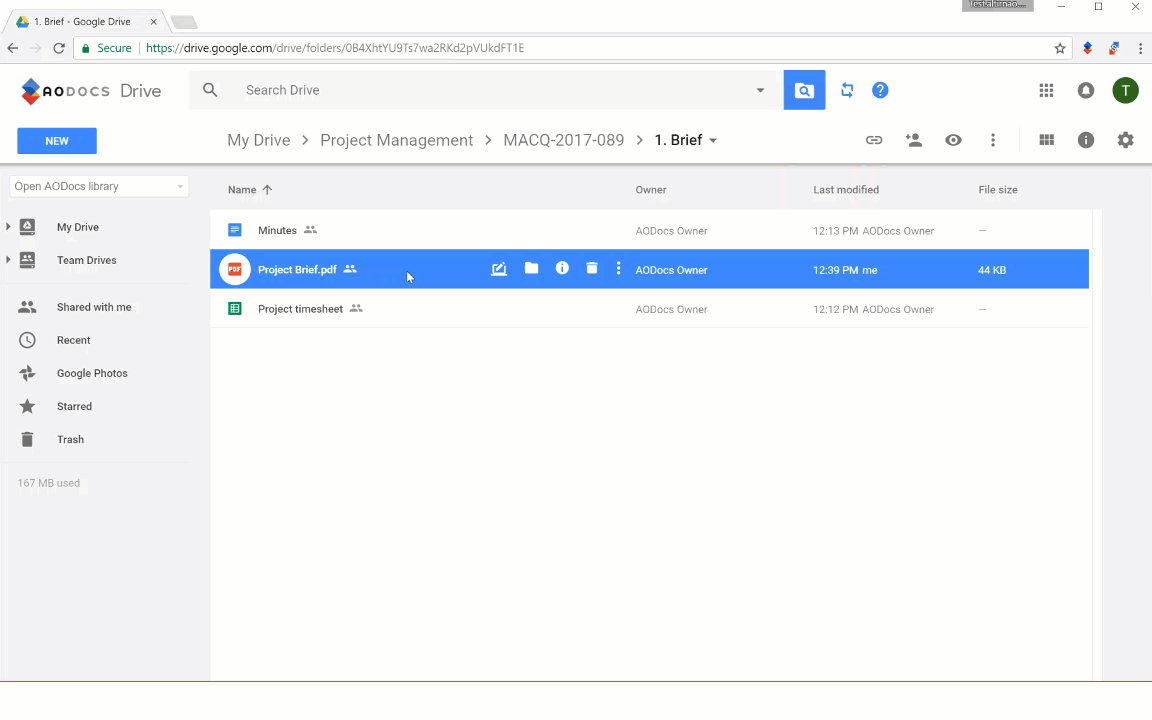 Notes:
- The UFO only works with the "List view" of Google Drive.
- The "Google Photos" section is not supported as it does not allow "List view". 
- The UFO extension cannot be used with native Google Drive files (Docs, Sheets, Slides, etc).
1. In your Google Drive, click on the UFO extension icon to check the status of the Sync Client.
    A green check means the UFO is active and that the UFO icon is visible on the locally editable files.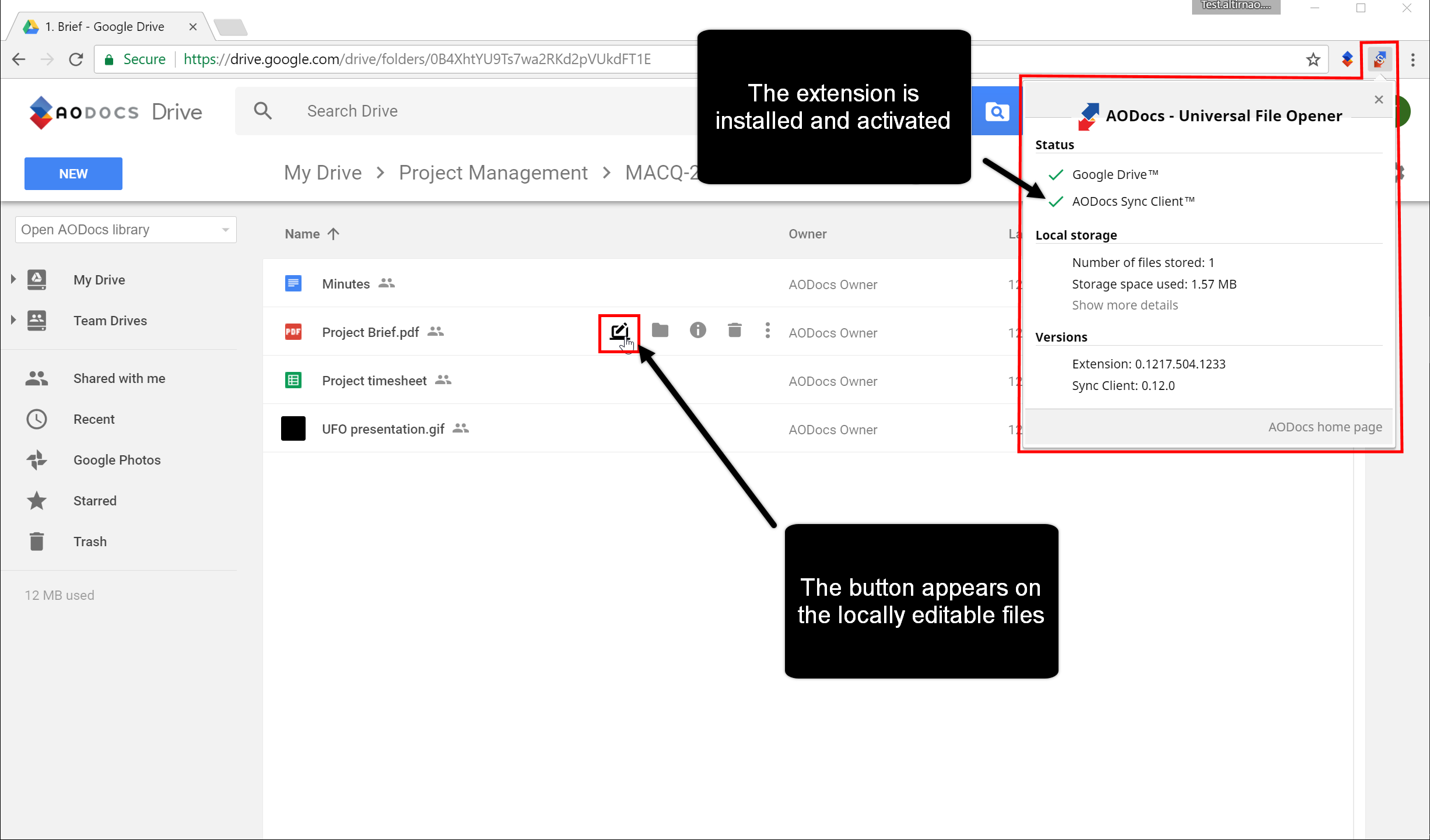 2. To open the file it locally with the UFO, click the "UFO" icon located between the file logo and the file name.
    The file is downloaded and opened locally in its application. An information pop-up is displayed. If the file is too big or takes too much time to open, you can cancel the file opening from the pop-up.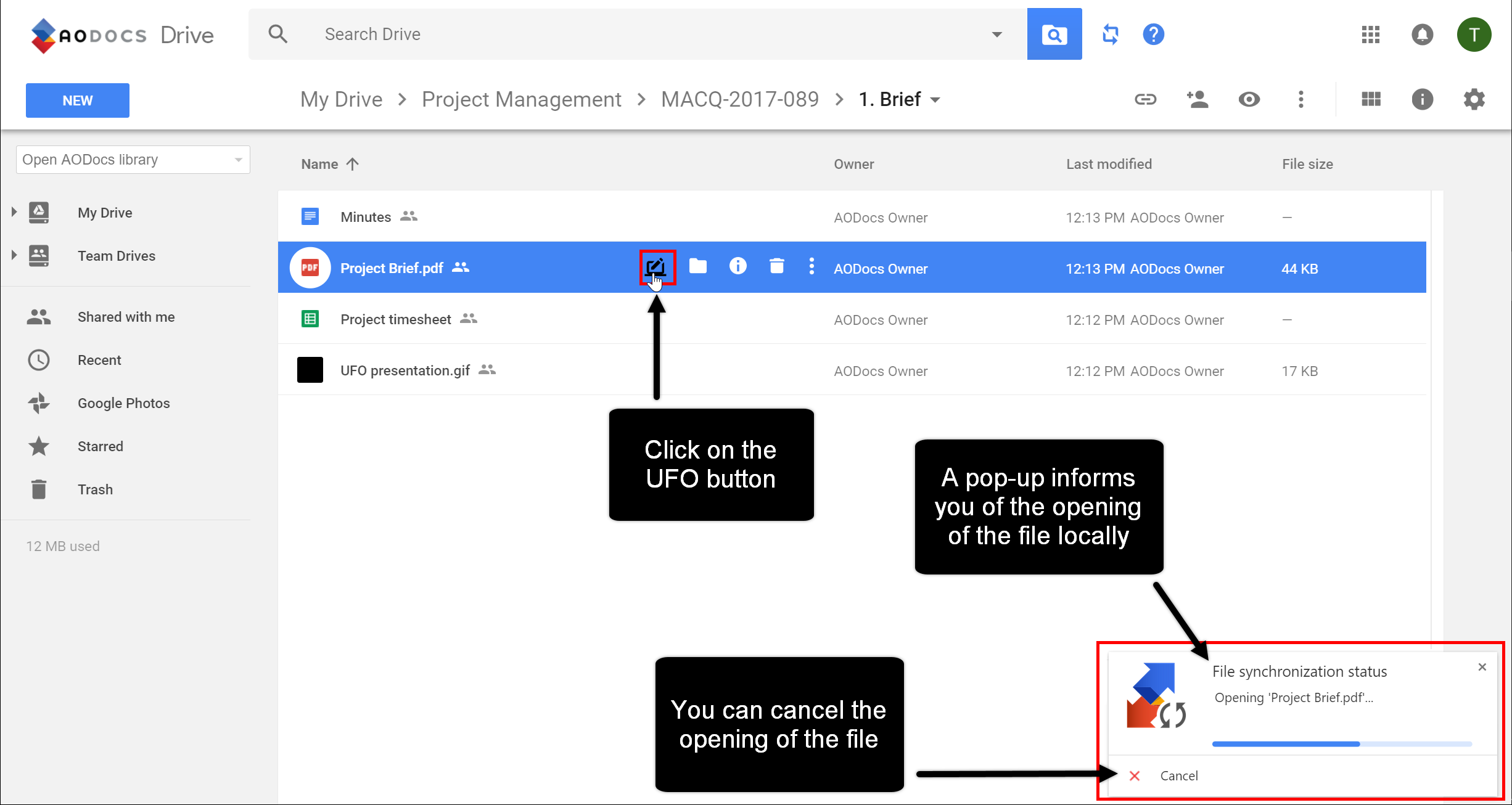 Notes:
On the local download:
- If you are not allowed to copy, print or download the file, you will not be able to download it and open it locally with the UFO. An error message will be displayed. 
- The download may take time depending on the file size.
- If you want to open a file that was last edited by yourself with the UFO, the UFO will not download the file again but will open the file stored locally.

On the local application opening your file:
- To open a file in a specific application, the application itself has to be installed and active on local computer. 
- If several local applications can open the file, the UFO will choose the default local application defined on your computer to open the file.
3. On your local computer, edit your document.
Note: If you have "read-only" access to the file in Google Drive, you will be able to open the file locally. Any changes made and saved locally will not be uploaded back in Google Drive.
4. When finished, click on "Save" in your local computer.
    A notification is displayed to inform that the file is being uploaded back to Google Drive under a new version with all the updated you have made locally.