When creating a document class in a Document Management library, the property "Folder" is not configured by default.
This article explains how to configure a "Folder" property and how to manage your folder structure in a Document Management Library.
Note: At the creation of a Team Folder or a Secured Folder library, a default document class "Document" is created automatically and includes two default properties "Tag" and "Folder". In a Secured Folder library, the default property "Folder" is included each time you create a new document class.
Important: In a Document Management library configured with a "Folder" property, it is not possible to see and navigate a folder structure of your library in Google Drive. 
---
Enable Folders in the Document Class
1. Open the library administration page "Document classes", select a Document Class.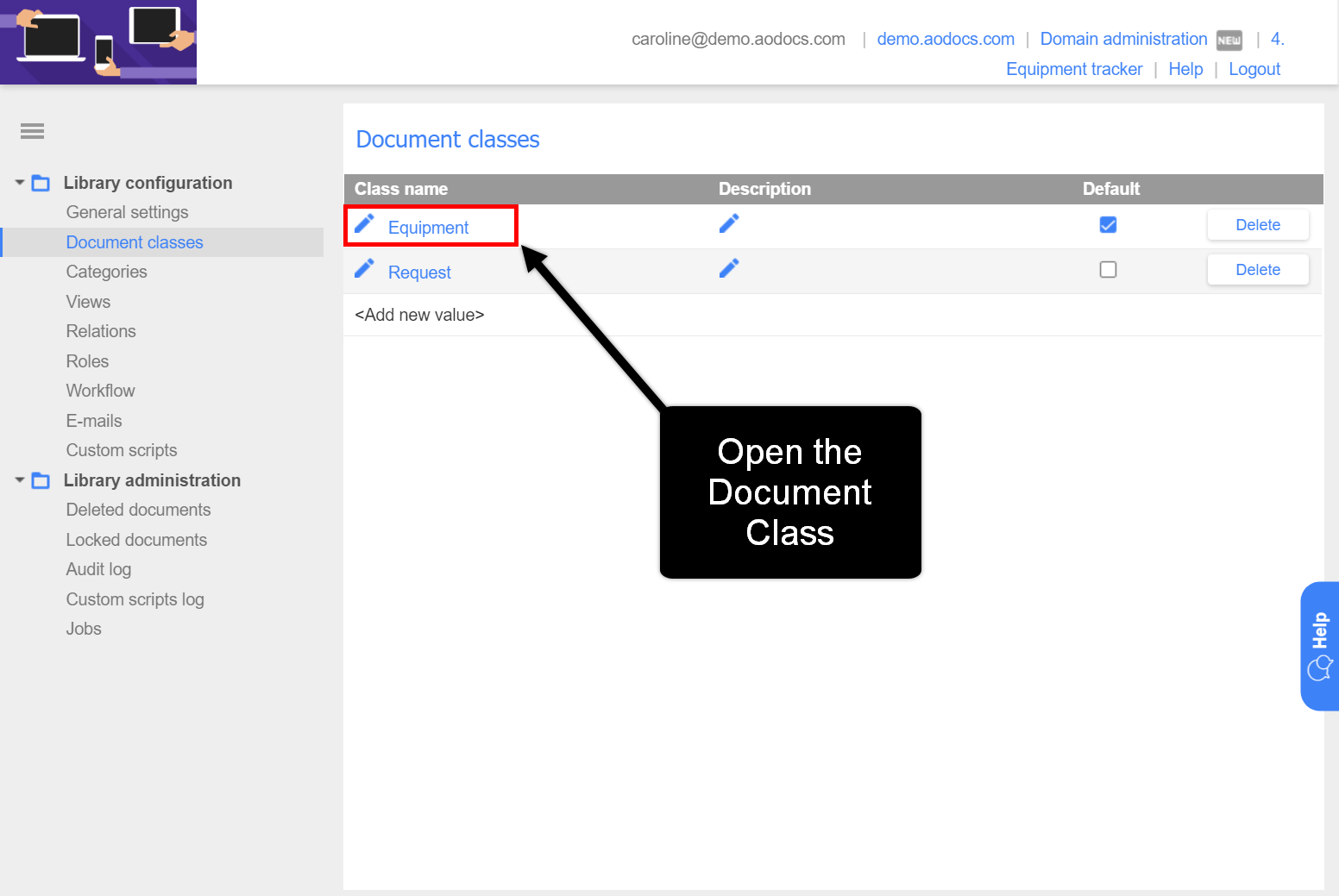 2. Add a property by naming it and select the Field Type "Folder".
Note: You can assign only one property with the Field Type "Folder".

Tip: You can name your property "Folder" but you can also choose another name depending on your use case.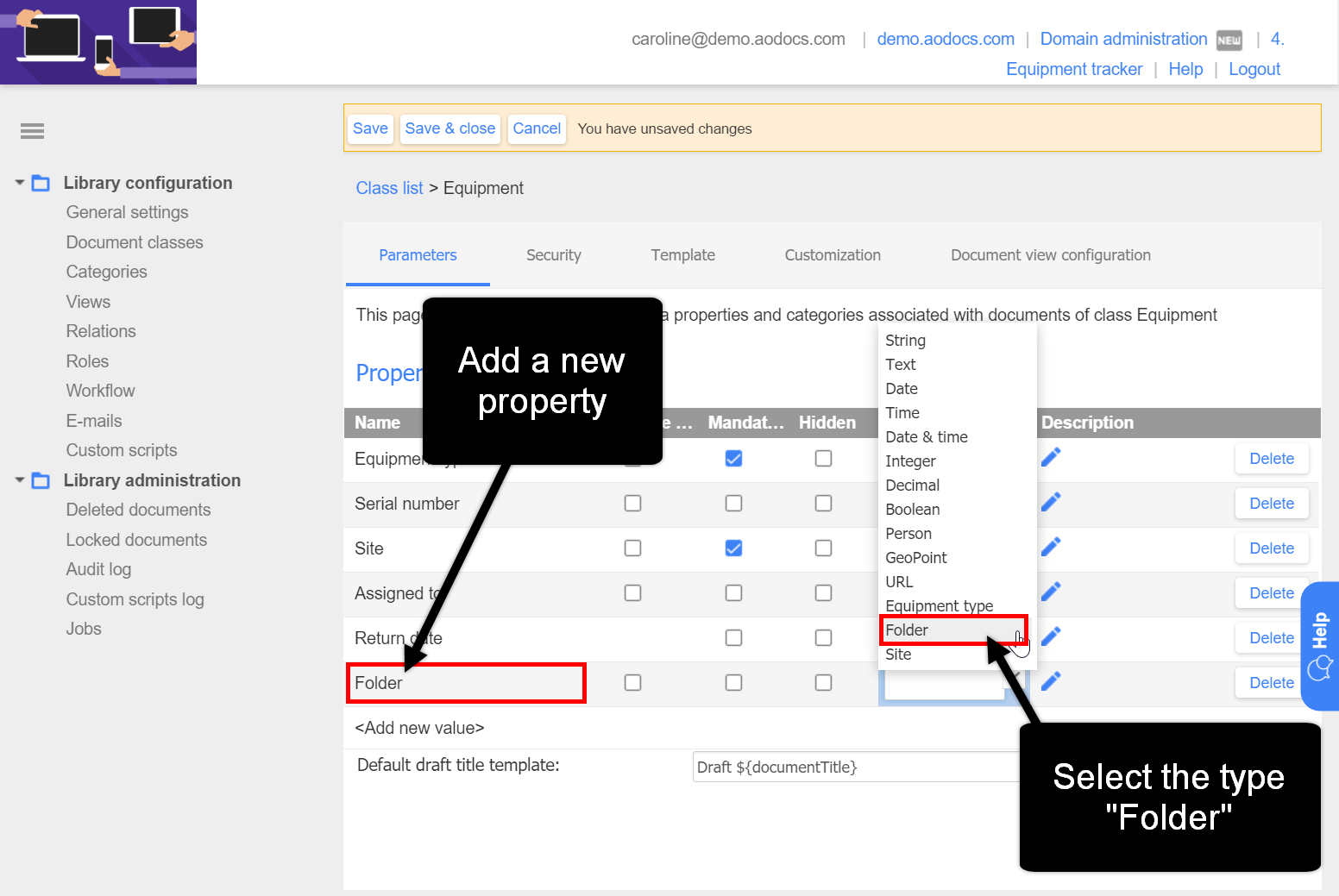 3. Click on "Save and close".
Note: In the properties tab of a document, you can see in edit mode the Folder property. Still, you cannot, assign a folder as long as you have not created them from a view.
---
Add the "Browse by Folder" to a View
1. Create a view or open an existing view from the Views section of the Library administration.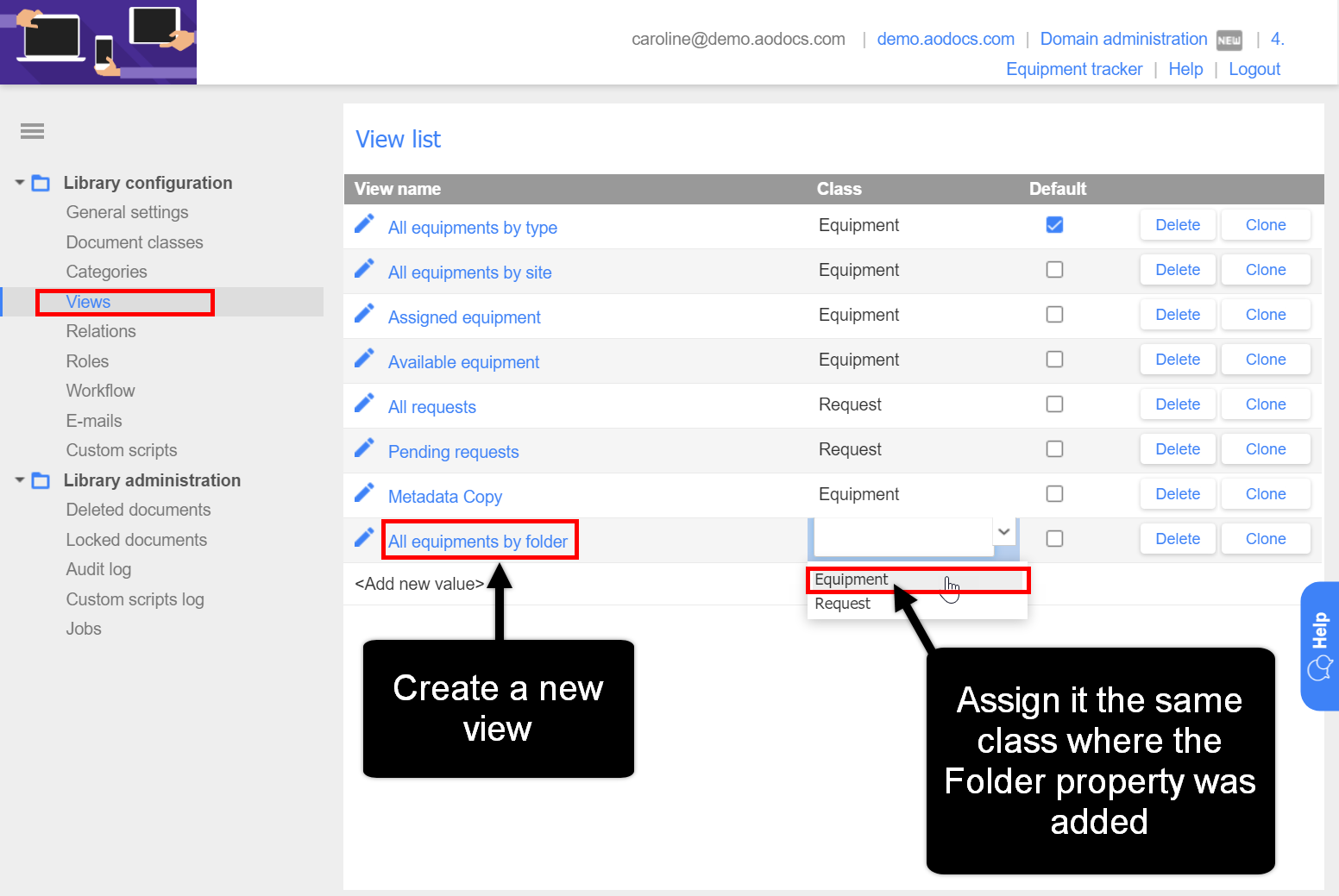 2. Open the view by clicking on its name and scroll down to the "User filters" section.Select "Browse by:" "Folder".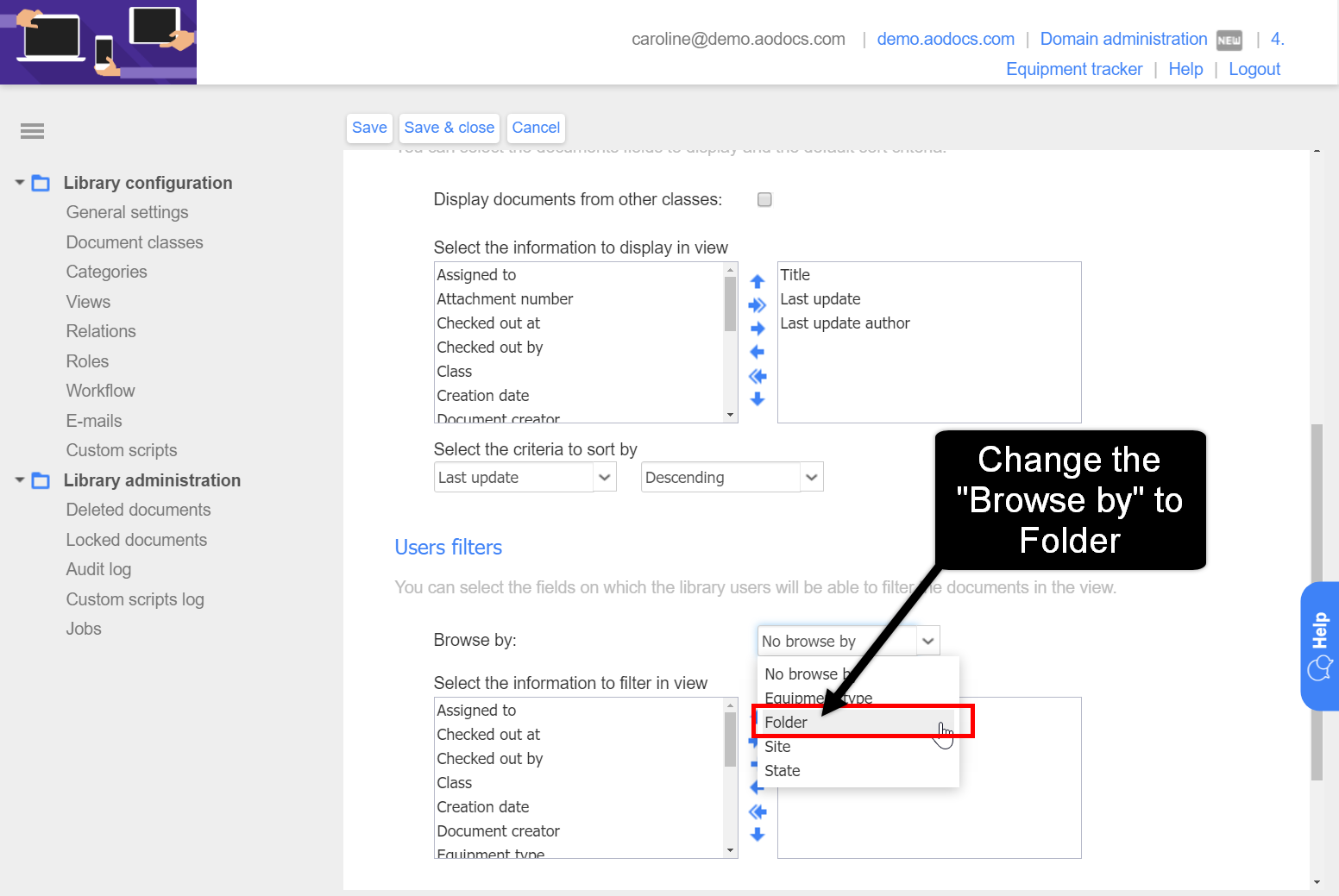 3. Check or uncheck the checkbox "Include documents from subfolders".
If you check this option, when navigating the folders from the view, you will see all the children documents of the folder selected without the children folder structure.
For example, if you select the root folder, the view will display all the folders and documents of the library.
If you uncheck this option, when navigating the folders from the view, you will see the children folder structure and the direct child documents of the selected folder. This behavior is closer to the behavior of any file explorer.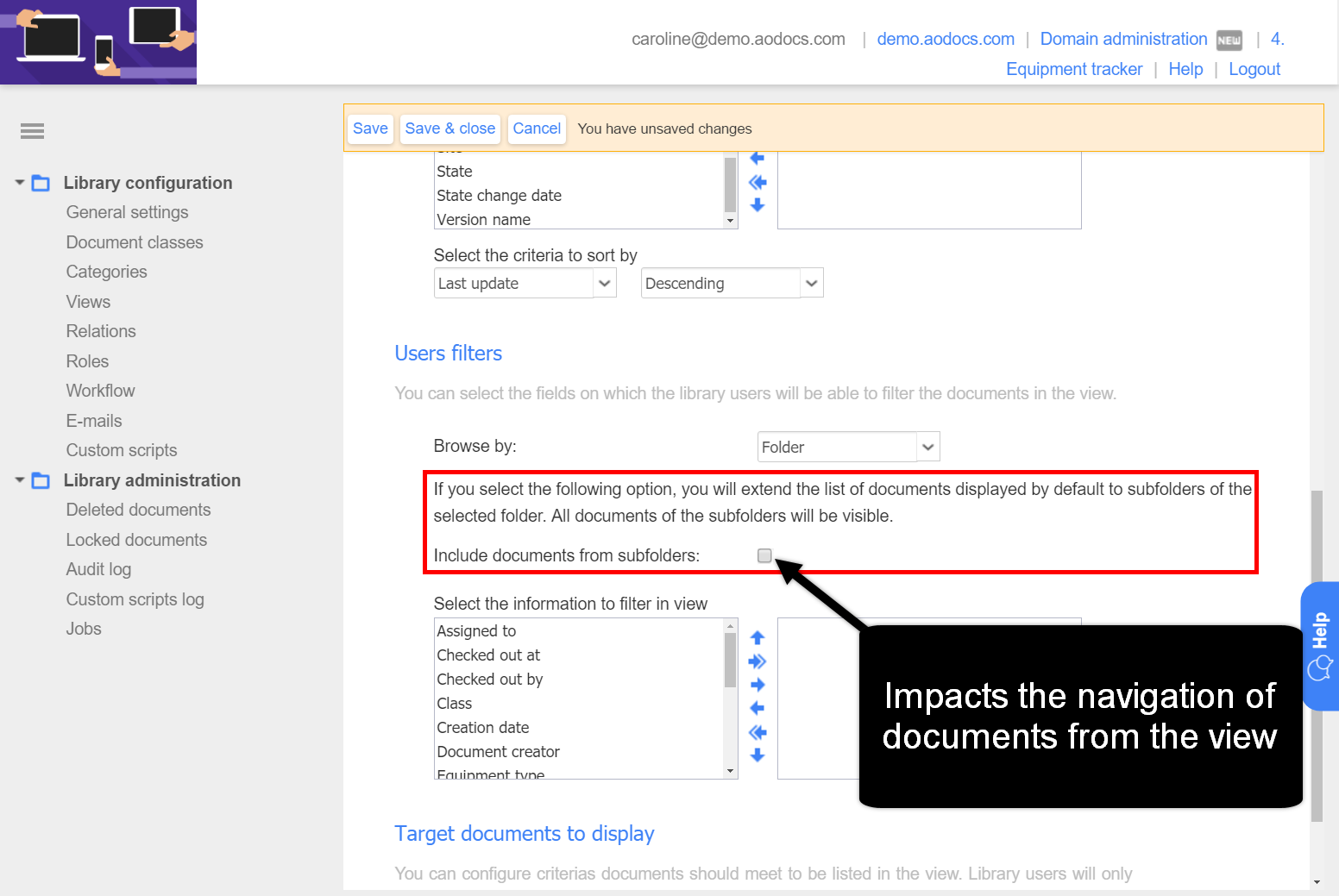 4. Click "Save".
5. Scroll up and click "Open View".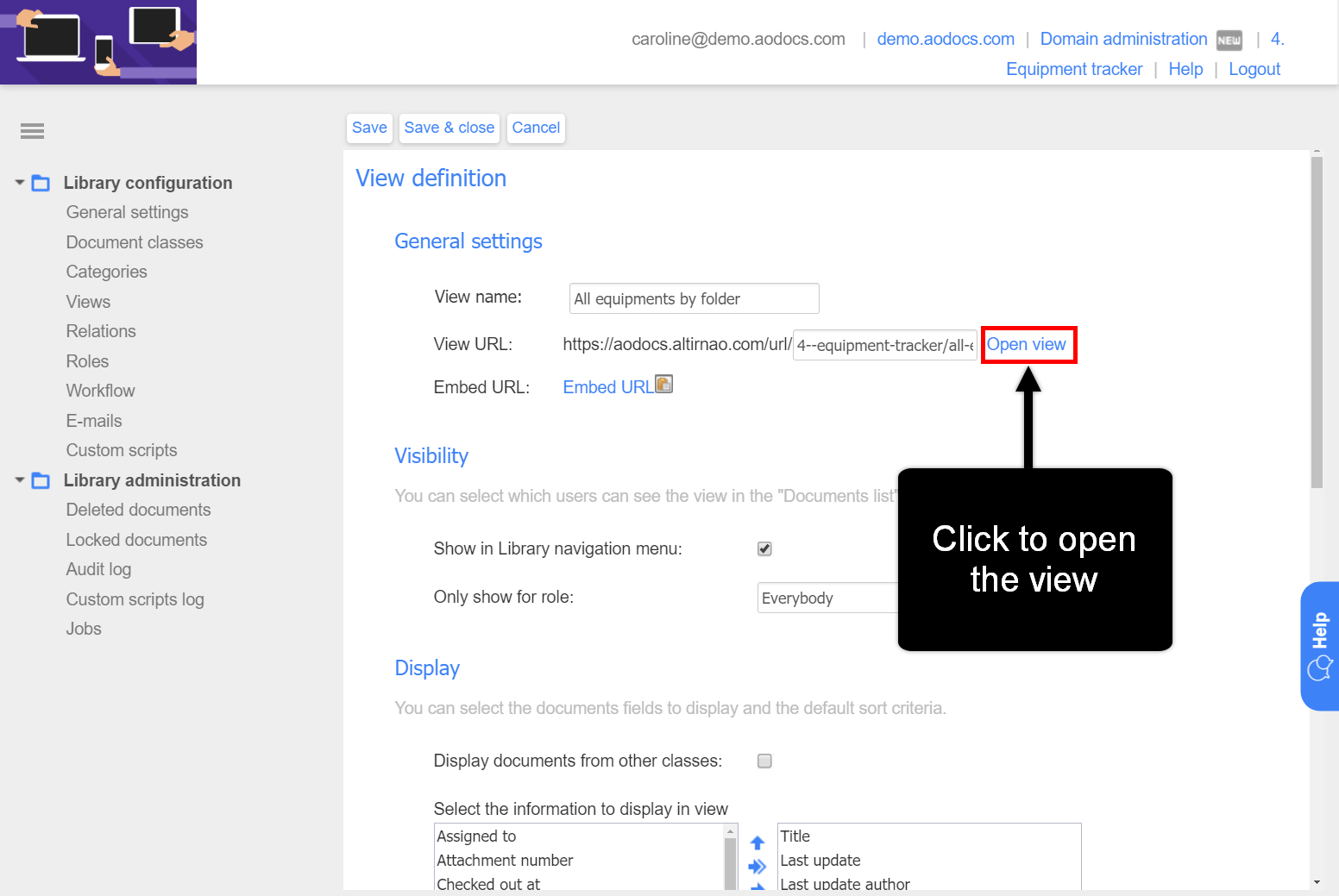 6. The view now has a "Browse by Folder" sidebar.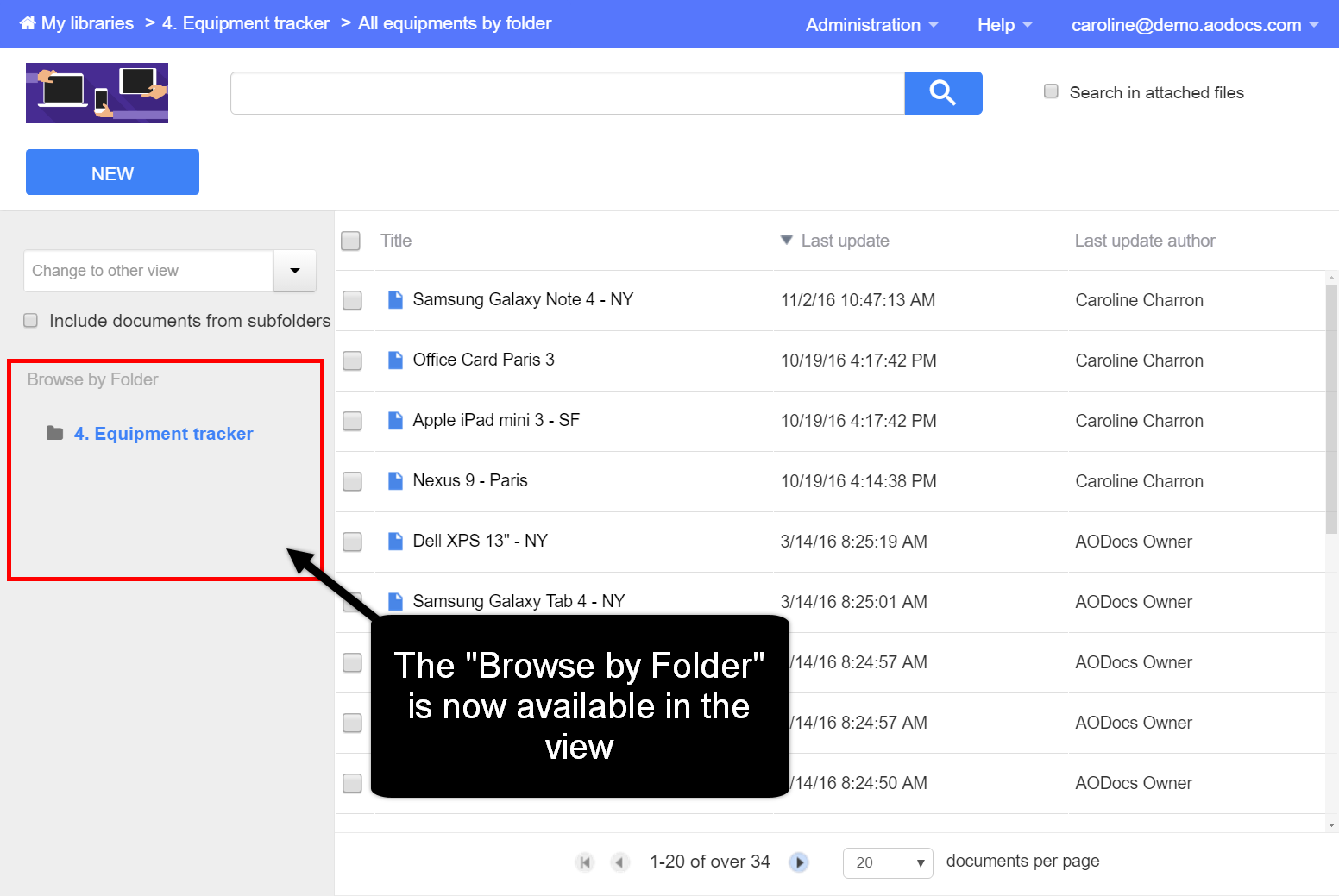 Important: The folder structure is unique for the entire library. If you assign a Folder Field Type to properties of several document classes, the folder structure will be shared between each of these document classes.
---
Manage
 Folders
1. From the view with a "Browse by Folder", select the parent folder where you want to add a child folder.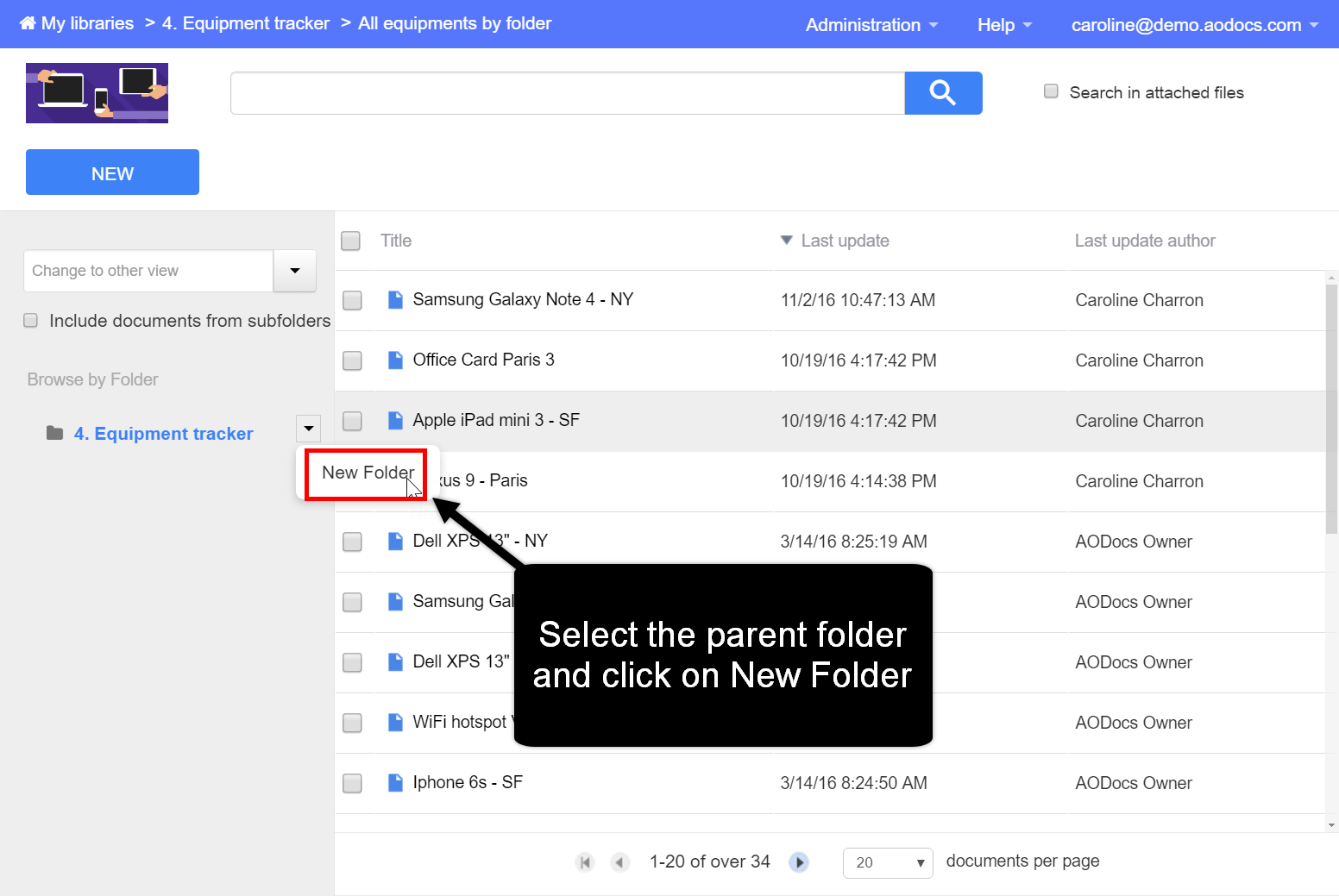 2. Enter the name of the new folder and click "Create".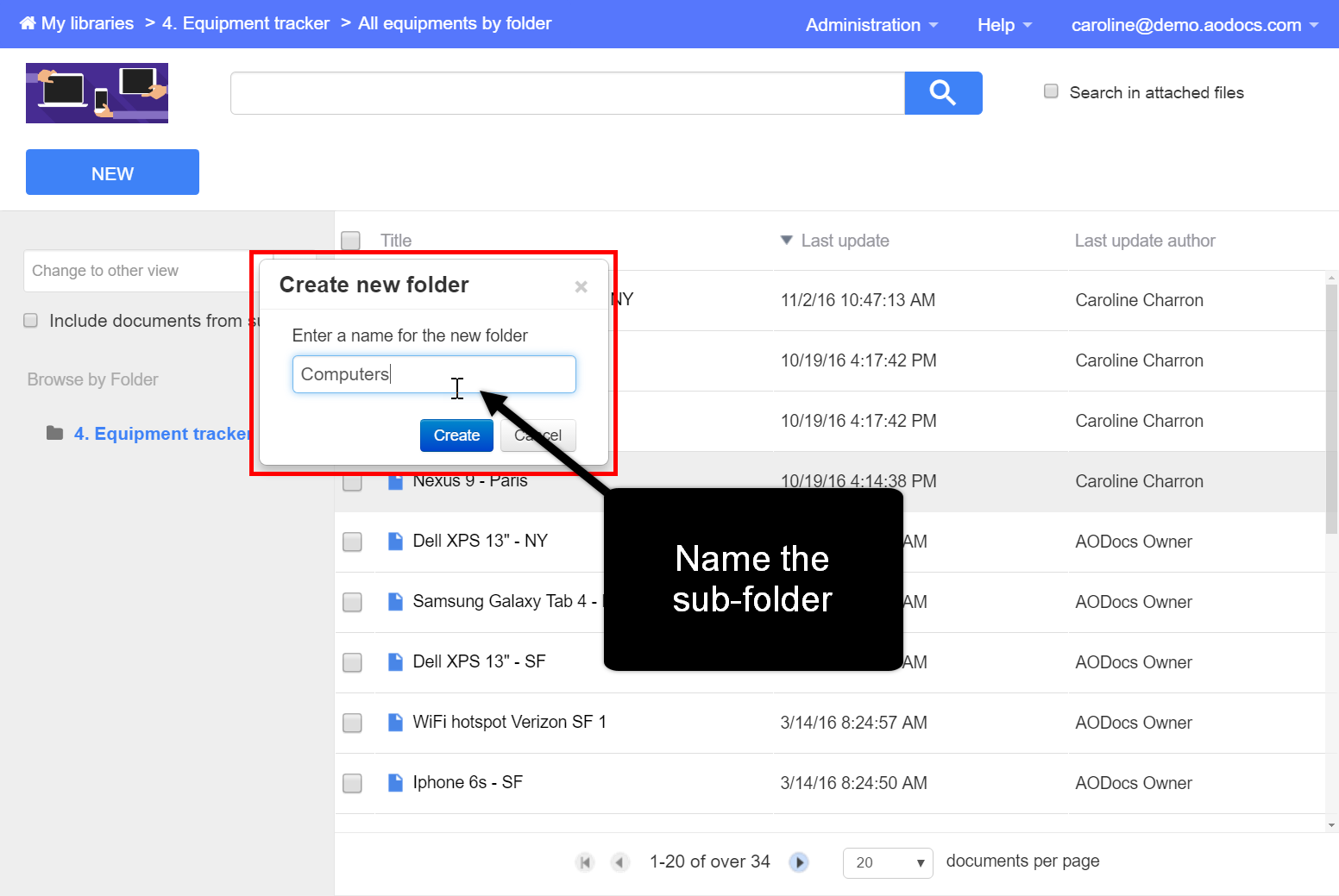 3. You can now Move Documents in the newly created folder.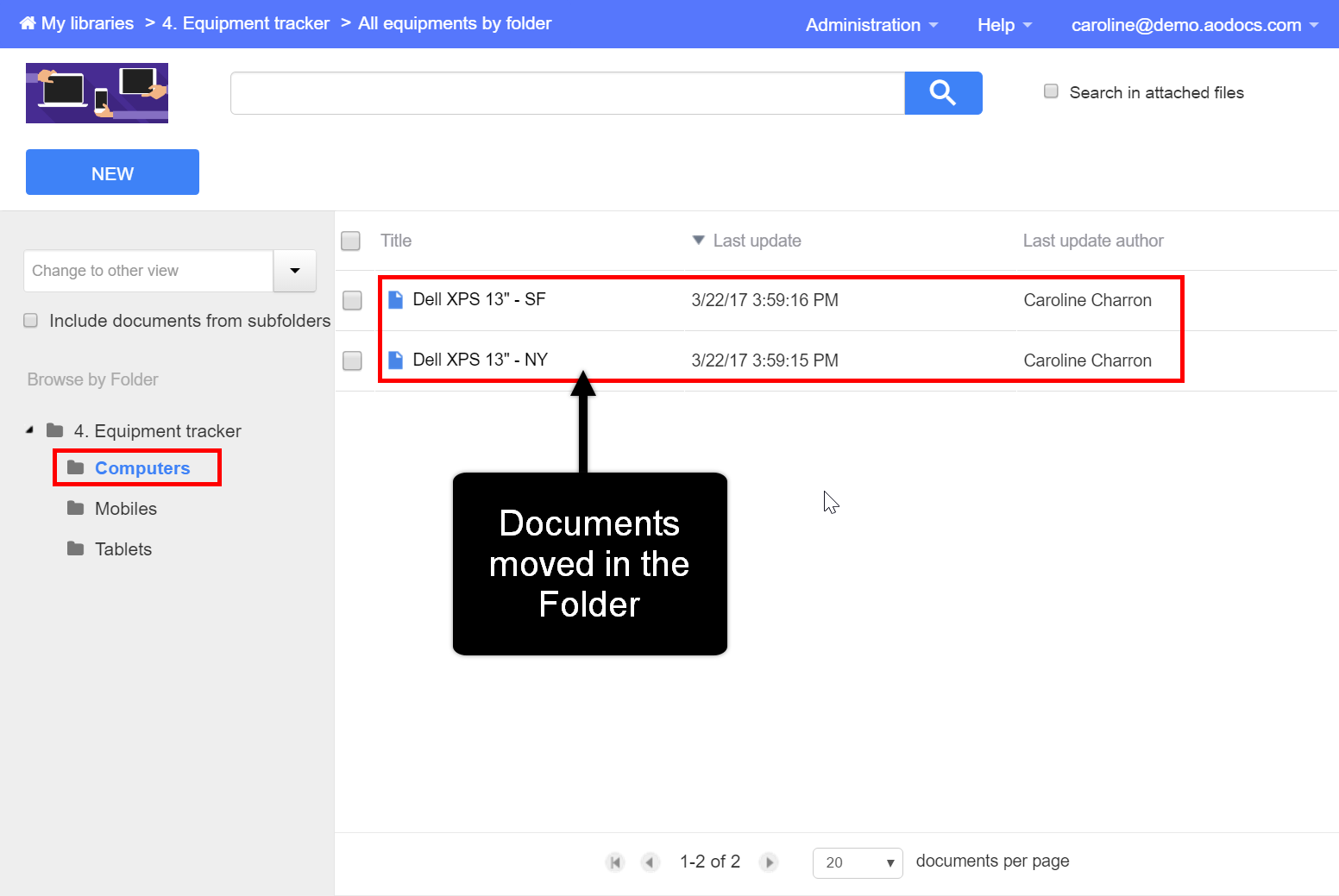 Note: By default all the documents created prior to the new folders have the root folder as Folder.
4. Folder can also be edited from the properties of the document: